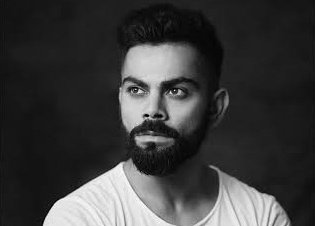 Sports is a great uniter, and a great platform for the youth to test their abilities. This article entails the Top 10 Sportsmen in India when it comes to earnings and unsurprisingly all of them are from Cricket.
There is a huge gap in earnings between the richest players of Football or Tennis in India as compared to the famous names from Cricket – who keep earning in crores even post-retirement.
Following is a list of the richest sportsmen in India as per their net worth in the year 2019.
1. Sachin Tendulkar – Net Worth: $160 Million
Sachin Ramesh Tendulkar was born on 24 April 1973 in Mumbai. Nicknamed Little Master, he made his debut at the age of 16 and is one of the biggest names to have ever come off of Cricket. Named second-best only after Sir Don Bradman, the 'God of Cricket' continues to be a fan favorite years after his retirement. He has played for 6 world cups in the international squad, been a part of Mumbai Indians in IPL from 2008-2013 and has been awarded all the highest sporting and civilian awards that India has.

2. Mahendra Singh Dhoni – Net Worth: $111 Million
MS Dhoni or Mahendra Singh Pansingh Dhoni – the right-handed batsman and wicket-keeper, is a fan favorite and continues to be a popular choice for brands even after stepping down as the Captain of the Men's Team.
Born on 7 July 1981, he has multi-million dollar brand endorsements to his name. The star from Ranchi has also inspired a Bollywood biography that chronicles his journey to stardom.

3. Virat Kohli – Net Worth: $ 90 Million
Born on 5 November 1988, Virat Kohli is the solitary Indian name featured in Forbes' "World's 100 richest athletes ". The Indian Men's' Cricket skipper is a top-order right-handed batsman and receives Rs.7 Crore annually as part of BCCI's A+ contract category.
The Sir Garfield Sobers Trophy for ICC Cricketer of the Year 2017, Arjuna Award in 2013, Padma Shri in 2017, and Rajiv Gandhi Khel Ratna Award in 2018 stands testament to his athletic abilities. His widespread popularity fetches the Royal Challengers Bangalore skipper corporate deals like no other Indian Sportsman is able to.

4. Sourav Ganguly – Net Worth: $56 Million
The Dada of the Indian team is the current president of the Board of Control for Cricket in India and is widely revered as one of the best Captains that the international team has had who imbibed the current attacking and aggressive nature in the dressing room. Born Sourav Chandidas Ganguly on 8 July 1972, the left-handed batsman made his debut against England at the prestigious Lord's Cricket Ground in 1996. His 131 that day still remains the highest debut innings by any batsman. He has also amassed a lot of wealth from his stint as the Captain of the Kolkata Knight Riders in IPL from 2008-2010


Virender Sehwag – Net Worth: Rs 255 Crores

The Nawab of Najafgarh as he is fondly called, Virender Sehwag is a former right-handed batsman of the Indian Cricket team who continues to have a hold on the masses thanks to his witty charm on social media, the various BCCI and IPL contracts that he possesses. Born on 20 October 1978, he was active in International Cricket from 1999-2013 and has been a dread of bowlers when he played for Haryana or Leicestershire in club/county cricket and for Delhi Daredevils or Kings IX Punjab in IPL.
Suresh Raina – Net Worth: Rs.150 Crores

Born on 27 November 1986, Suresh Kumar Raina who hails from Uttar Pradesh is an aggressive left-handed batsman is a trusted deputy of the squad and considered one of the best fielders in the world of cricket. He was the skipper of the now-defunct Gujarat Lions in IPL and presently the Vice-Captain of Chennai Super Kings.
Gautam Gambhir – Net Worth: Rs.147 Crores
The Member of Parliament from East Delhi constituency, Gautam Gambhir was born on 14 October 1981 and is a former left-handed batsman of the Indian Cricket Team. The Arjuna Awardee led the Kolkata
Night Riders to victory to their first IPL title in 2012. His absence from the Indian team is due to his commitments to his political career as well as his turnouts in IPL and Ranji matches.
Yuvraj Singh – Net Worth: Rs.146 Crores
Fondly called Yuvi, the son of former Indian fast bowler Yograj Singh, Yuvraj Singh was born on 12 December 1981. The former all-rounder for the Indian International Team, he has quite a few records to his name. The cancer survivor is a proud recipient of the Arjuna Award and the Padma Shri and continues to endorse some of the biggest brands in the international market.

9. Yusuf Pathan – Net Worth: Rs.137.5 Crores
Born Yusuf Khan Pathan on November 17, 1982, the older brother to left-arm fast bowler Irfan Pathan is an all-rounder who made an impressive debut in 2007. He presently plays for Sunrisers Hyderabad in IPL and has launched the Cricket Academy of Pathans jointly with his younger brother.

10. Rohit Sharma – Net Worth: Rs.124.8 Crores
Born as Rohit Gurunath Sharma on 30 April 1987, the cricketer from Nagpur is a right-handed-batsmen who is the Vice-Captain of the national team in limited over formats and is also the skipper of the Mumbai Indian team in the IPL. Rohit Sharma's 264 against Sri Lanka at Eden Gardens is the highest individual score in ODIs. He is only the second Indian to score centuries across all 3 formats of the game.
Sports stars now make big money – almost the same and even more than celebrities and businessmen. As more and more youngsters foray into the world of sports, the trend is only going to get bigger as major brands and corporates compete it out to have these players as the face of their company.
Read More Blogs –