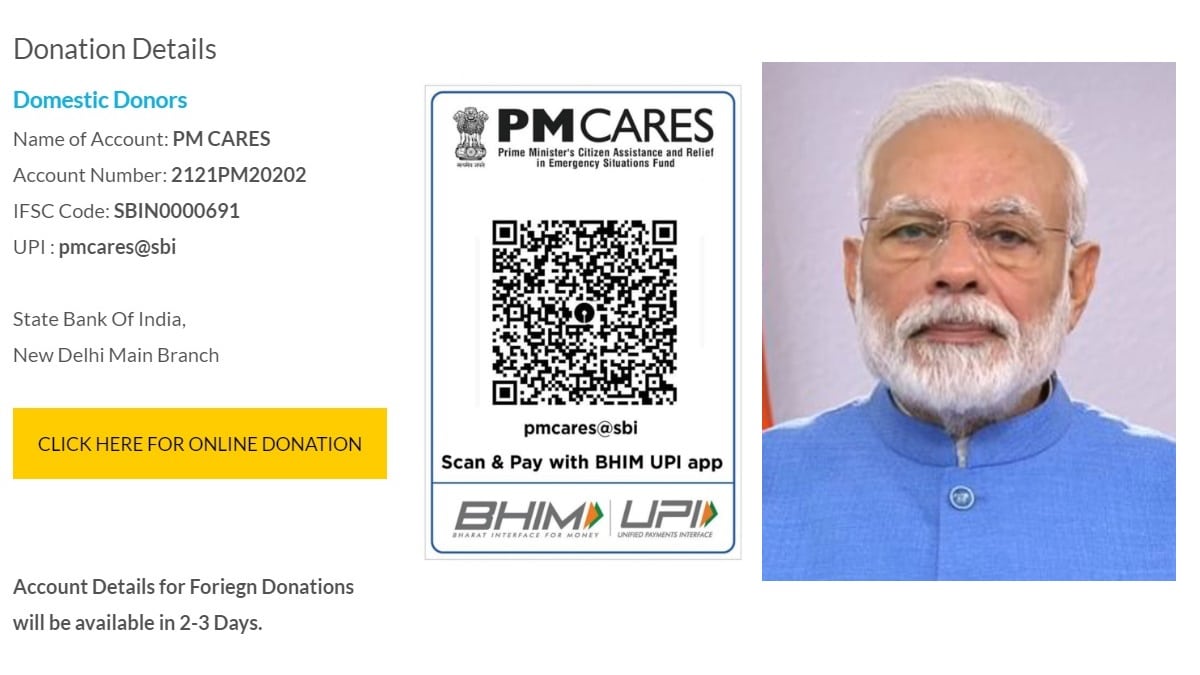 The world is facing dark times, with the Covid-19 pandemic that has taken over the entire world and brought it down on its knees. Countries like Italy, Spain, the USA, and Iran are the most affected ones and are struggling to cope up with the spread of the disease. A developing nation like India is also facing a major struggle with a lockdown of 21 days announced till the 14th of April in the entire country.
There is an immense shortage of medical supplies like sanitizers, masks and hazmat suits and the medical staff is struggling and working day and night to fight the pandemic.
During this tough time, numerous renowned celebs, politicians, players, and companies have come forward to help the country to fight against Covid-19. These donations can bring the much-required relief to the entire nation.
Here is a comprehensive list of celebs, corporates, players and ministers from India, who have donated with big hearts and are helping the country fight the pandemic. 
Akshay Kumar: Bollywood Actor Akshay Kumar has donated Rs. 25 Crore to fight against the Covid-19 pandemic and we all applaud his gesture for doing so.
Varun Dhawan: Actor Varun Dhawan from B-town has donated Rs. 30 lakhs as a donation for PM-Cares fund and Rs. 25 lakhs to Maharashtra CM's relief fund.
Shilpa Shetty: Shilpa Shetty Kundra has also pledged to donate an amount of Rs. 21 lakhs to PM-Cares fund, in order to combat the coronavirus outbreak.
Designer Sabyasachi: Famous Celeb-designer Sabyasachi Mukherjee has pledged to donate Rs. 1 Crore from personal fund to Prime Minister's Relief Fund and Rs. 5 Lakhs to West Bengal's CM's fund for the fight against this deadly pandemic.
Kriti Sanon: This Bollywood actress has urged that she will help the government but she has not revealed the amount she will donate.
Kartik Aryan: Kartik donated 1 Crore to Prime Minister's Relief fund.
Bhumi Pednekar: This 30-year old actor from B-town has also pledged to contribute to the PM-Cares fund, whether it is the food, supplies, essentials or research, whatever is required.
Bhushan Kumar: Head of T-Series Bhushan Kumar announced to contribute 11Crores.
Hrithik Roshan: This War movie actor has made a significant contribution by donating N95 and FFP3 masks to the BMC workers and other caretakers.
Hema Malini: Veteran actress and BJP MP from Mathura has donated an amount of 1 Crore from the MPLADS funds for combating the virus.
Sunny Deol: This actor and politician have announced a donation of Rs. 50 lakhs from MPLADS fund for Gurdaspur.
Rajinikanth: This South industry superstar is all set to help the nation by donating Rs. 50 lakh to the daily wage workers of the South film industry.
Prabhas: This Bahubali star made a significant donation to the needy as he gave Rs. 4 crores to Covid-19 relief fund and Rs. 50 lakhs to CM's relief fund of Andhra Pradesh and Telangana.
Pawan Kalyan: Actor and politician have donated a sum of Rs. 1 Crore to the PM relief fund to fight against corona pandemic.
Kapil Sharma: Comedian Kapil Sharma has pledged to help the nation by donating a sum of Rs. 50 lakhs to the PM relief fund to fight coronavirus in the country.
Suresh Raina: Cricketer Suresh Raina has contributed Rs. 52 lakhs for the cause.
Sachin Tendulkar: Sachin Tendulkar contributed total sum of 50 lakhs.
Rohit Sharma: Cricketer Rohit Sharma donated sum of 80 lakhs.
Mukesh Ambani: The Chairman and MD of Reliance Industries, Mukesh Ambani has donated an entire hospital for Covid-19 patients. Nita Ambani has promised to provide free meals to needy people across the country and Mukesh Ambani has pledged to give Rs. 5 Crore to Maharashtra's chief minister's relief fund.
Ratan Tata: Ratan Tata has donated Rs. 1500 crore for the Covid-19 pandemic and has offered assistance to the government to fight against the disease. Tata sons have announced additional Rs. 1000 crore support and Tata trusts has pledged Rs. 500 crore for combating Covid-19.
Anand Mahindra-Mahindra Group: Mahindra group's Chairman Anand Mahindra has pledged to give 100% of his salary to the fund. They have also offered to convert Mahindra Holiday Resorts to temporary care facilities and the engineers of Mahindra will manufacture ventilators in their factory as there is a shortage of life support devices in the country.
Adani Foundation: Adani Foundation has contributed 100 Crores to PM-Cares fund.
L&T: The multinational company donated 150 Crores to the PM-Cares fund.
MC Mary Kom: This six-time world champion boxer has pledged to donate her one month's Rajya sabha salary of Rs. 1 Lakh to the PM's relief fund for the fight against Covid-19.
President Ram Nath Kovind: The President of India said that he will donate his one month's salary to the Covid-19 relief fund and appealed to all the countrymen to donate generously. Several other politicians like Vice President M Venkaiah Naidu, Lok Sabha Speaker Om Birla, and several Union ministers including Rajnath Singh, Nitin Gadkari, Piyush Goyal, Dharmendra Pradhan, Ravi Shankar Prasad, Prakash Javadekar, Kiren Rijiju, and Santosh Gangwar, also pledged to donate their one month's salary.
Final words: 
We urge all of you to donate as per your ability and capacity for the PM's relief fund so that our country has the power to fight the deadly and fatal disease and the populace of India stays safe and healthy.
People can donate as per their which as much as they can. You can donate even Rs. 10/- .Micro-funds are also accepted, may it will be a great help for the needy people from your side. Account details are as mentioned below
Name of the account: PM CARES
Account Number: 2121PM20202
IFSC Code: SBIN0000691
SWIFT Code: SBININBB104
Name of the Bank & Branch: State Bank of India, New Delhi Main Branch
UPI ID: pmcares@sbi
Online payment methods accepted for Donation
Debit Card,
Credit Card,
Internet Banking,
UPI via BHIM, PhonePe, Amazon Pay, Google Pay, PayTM, Mobikwik etc.
RTGS/ NEFT
Do your bit to help nation… Stay indoor and help all of us to break the Corona chain.