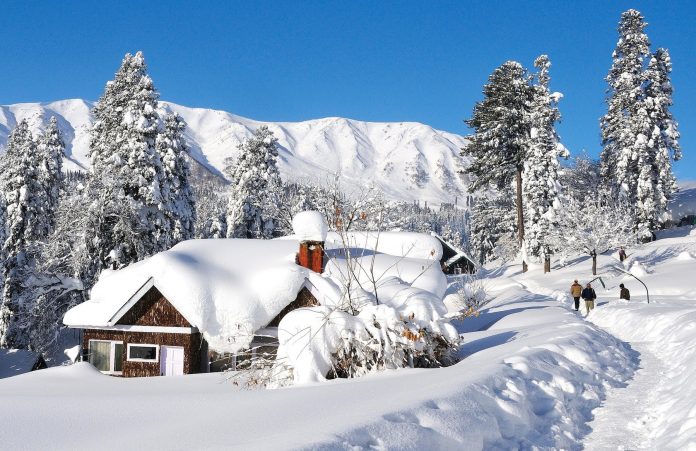 Wedding in India can be super taxing and overwhelming, with all the celebrations and wedding madness around the one thing newlyweds long for is the honeymoon. The honeymoon is the perfect escapade that takes you into far away from the hustle bustle of the life and lets you spend the quality time for each other.
As someone rightly said, explore your own country before you explore the world and India is a gem of a place with a plethora of cities to explore. So soon to be married couples, ditch the traditional honeymoon destination in India, and book your tickets to some of these rare honeymoon destinations in India which is a perfect way to start your happy married life.
Tick the traveler in you and check out the top offbeat honeymoon destinations in India:

1. Auli, Uttarakhand:
Get into the magical land of snowcapped mountains, oak forests, rare wildlife and clifftop hotels that will make you forget the world. Auli is a mesmerizing hill stations in Uttarakhand located 2000 meters above the sea level! If you want an adrenaline rush, then indulge in skiing, trekking and get a visual treat of majestic mountains.
Some of the picturesque locations are Trishul peak, View points (it has the highest man-made lake), Gurso Buyal and much more. You can visit this stunning place all around the year.
Tip: if you are hardcore non vegetarian then do try the kauchali (stuffed goat with spices) which is a local food of Auli.

2. Tawang, Arunachal Pradesh:
Who said only Switzerland is the perfect honeymoon destination? Visit the rare honeymoon destination Tawang and we bet you will be thrilled to visit the place which is as beautiful as Switzerland! Tawang is home to monasteries so you will experience a complete serenity here.
Apart from the monasteries, this wonderful honeymoon destination is home to surreal waterfalls, lakes, beautiful gardens, snow clad mountains and much more. So Tawang will fulfill all your visual wishes and we recommend Sela Pass, Gorichen Peak, Shonga Tser Lake, Bap Teng Kong which are some of the must-visit spots. If you are an adventure buff, then you should definitely involve in rafting, trekking and create beautiful memories with your beloved.

3. Kabini, Karnataka:
Our other top offbeat honey destination is the thrilling wildlife destination Kabini located 275 km from Banglore. If you and your partner are wildlife lovers, then Kabini will curb all your needs. Kabini is the perfect getaway for couples who want to know each other and stay far away from the city life. Stay in the midst of the lush green forest and enjoy your dinner dates under the starry nights.
From jungle safari, elephant safari to boat riding you can take the full pleasure of being close to Mother Earth. Don't miss the famous Nagarhole national park, which is one of the best wildlife reserves in India.

4. McLeodganj, Himachal Pradesh: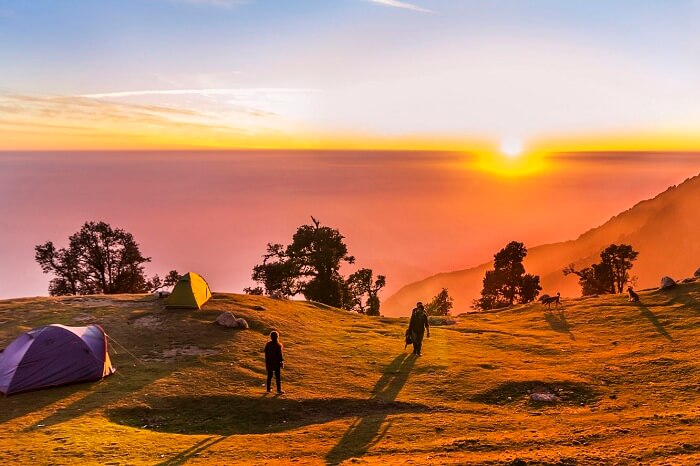 We are sure you would think of visiting Dharamsala which is a popular honeymoon destination, but if you want a road less taken, then look no further than McLeodganj a virginal hill station in Himachal Pradesh. This dazzling hill station will give you and your partner to explore the beauty in the best possible way and from trekking to idling in romantic cafes you can spend quality time at the unexplored honeymoon destination in India.
You can trek, hike and camp and view the ethereal sunrise at Minkiani Pass, Triund, also enjoy the view at Dharamkot, Dhauladhar ranges, Bhagsu falls, Dal Lake and plenty more.

Tip: this place is a beauty during the winters and Tibetian food is a must try.  

5. Gulmarg, Kashmir:
If you are die-hard fan of Bollywood romantic getaways then you should visit Gulmarg is also known as Meadow of Flowers. It is one-stop destination for adventure lovers as you can enjoy skiing, snowboard, trekking and much more. It is one of the less crowded hill station in India and a perfect getaway for a newly wed couple.
Gulmarg has the second highest cable car in the world, so we highly recommend you to spend a fun filled time at Kongdori. Khilanmarg, Ningli Nallah, Tangmarg and much more are the best places to visit. Visit the strawberry valley, the frozen lake of Al Pathar feel magical in the paradise on Earth!
Tip: don't miss the famous eateries of Kashmir- Rogan Gosh, Qabargaah, Dum Aloo and Yakhni.

We hope this post helps you pick an amazing unexplored honeymoon destination in India. Let us know if you have visited any of these destinations! Image source- google.com
More Travel Stories –
Save