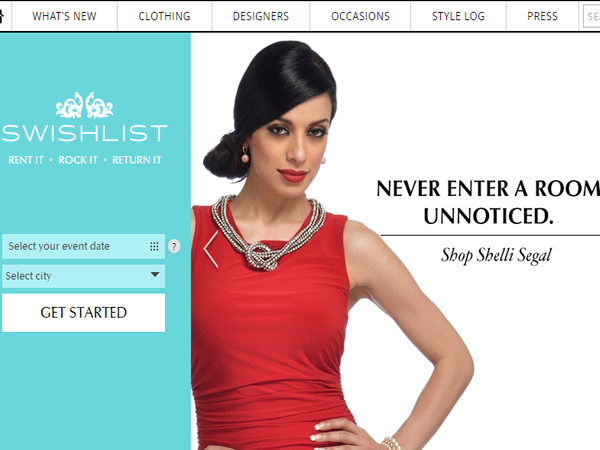 Doesn't every girl dream of owning Sabyasachi Mukherjee couture or Manish Malhotra's Bollywood outfits? But the one thing that keeps every girl away from the dream is the skyrocketing price! Owning a designer wear is no joke, and the hardest part that every girl faces is repeating the clothes for different occasions.
We know it's hard to repeat clothes as well as shell several bucks on a designer outfit, that is why we share with you a super awesome idea- rent the designer outfit! It might sound absurd on who would rent an attire, but if you are someone who is fashion guilty and doesn't repeat her outfits, then you would be super pleased with these websites.
There are plenty of websites that offer renting services at amazing cost and condition, but we have loved the services of these particular sites. Read more and find out the perks of renting bridal lehenga or any party outfit like a boss.

1. Swishlist: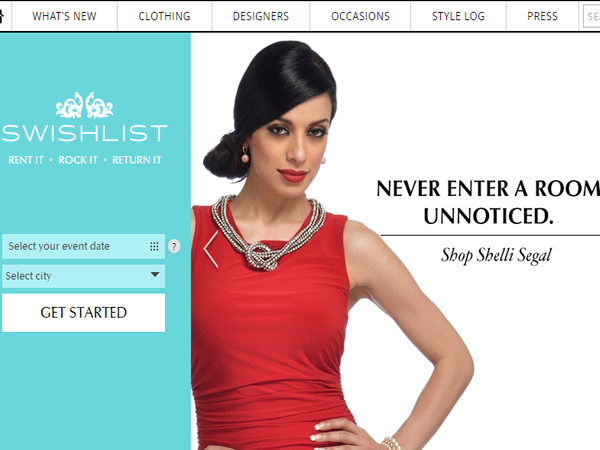 This friendly web site lets you borrow clothes without spending a bomb. They let you rent the outfit, rock in it and return it everything with just one click! From Manish Malhotra, Anita Dongre to Rohit Bal, Tarun Tahiliani you can find attention-grabbing outfits on this site and all you need to do is browse through the list of gorgeous clothing, select THE dream outfit and make changes according to your size.
Then enter the date you want to wear it and it will be delivered two days before. The coolest thing is that in 7 days they would send across their delivery partner to pick up the rental outfit and you are done! Also, they charge a security deposit amount which is returned if the attire is sent back in good condition.

Check the site here – https://www.swishlist.in/

2. Fly Robe:
Want to look like a celebrity? Then shop at India's famous online clothing & jewelry renting site- Fly Robe. It is a Mumbai based fashion rental service that pampers you with top designer wear at a price that will make your wallet smile!
So the Flybe service is amazing, select your outfit, pay a fully 20% refundable amount, then schedule an appointment to take your measurements and get your desired outfit at your doorstep. You can return the outfit in 4, 6 and 8 days time period. The best thing is that they even provide western wear, bags, jewelry rental service. At present their services are in Mumbai, Hyderabad, Delhi/NCR, Ahmedabad, Bengaluru.

Check their site here- https://flyrobe.com/

3. Wrapd:
Get your favorite party wear dress that will fill you with compliments from another cool rental site – Wrapd. The site takes care of all your needs and you would get amazing outfits at an affordable price. You can rent for 48 hours to 3 days and they deliver wherever you want.
Their ethnic collection has some lust-worthy outfits which we swear you would want to own. So rent, party and return and be super pleased with their services! The only con is that you would have to visit the stores to place an order and their stores are in Delhi, Jaipur, and Hyderabad or give a call and get your order done.

Check the site here- http://wrapd.in/

4. The Dress Bank:
Yes, the site tells you to borrow like a boss! So go grab any designer wear lehenga, sarees, Anarkali and become the center of attraction. The dress bank is a Bangalore based rental company that lets you rent ethnic and western wear.
They work the similar way as the above mentioned rental services, just that you can rent the outfit for 48 hours to 3 days. All the outfits are dry cleaned and then delivered.
Check their page here- https://www.facebook.com/thedressbank

5. Stage 3: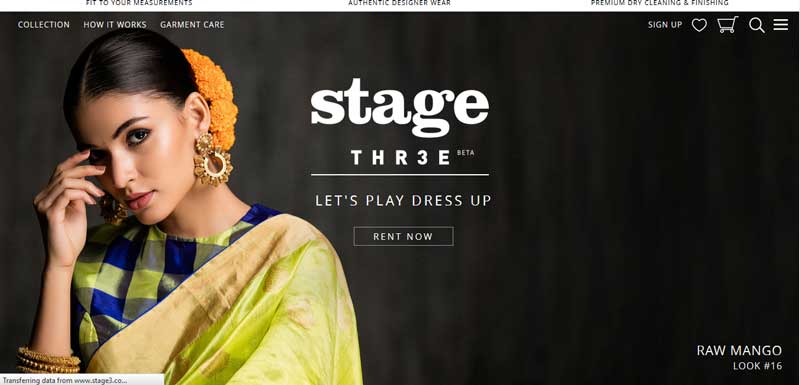 Top fashion designers and stylists have come together to create Stage 3 an online rental service that provides top designer clothing at a super affordable price. They even let you free home try on in which you can pick 3 outfits and try them for free. How cool? Also, they have free personal styling where top stylists help you pick the right outfit for your special occasion!

Check the site here- http://www.stage3.co/

Brides to be, bridesmaid or be it any girl who wants to look pretty without spending a million bucks, shop at these sites and get your dream lehenga or attire at a wallet-friendly price.
Have you tried any of these rental services? Then share your experience in the comments below. 
You may also check-