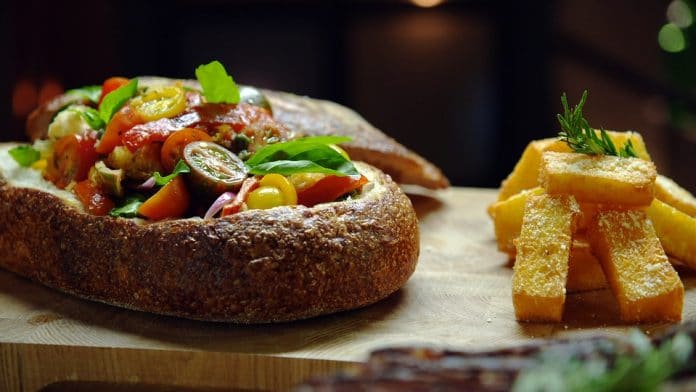 Have you ever wondered why the same recipe cooked by two different people can taste quite different?  Well, of course, the culinary skills of an individual matter, but what matters more is the Passion.  
The show, The Chefs' Line on Zee Café showcases a culinary battle between passionate home cooks and professional chefs on the cuisine of the week. As the two sides go against each other every day, the home cook who creates the least impressive dish gets eliminated and the last standing home cook goes against Head Chef.
The show, thus, challenges the home cooks to fuel their abilities to produce amazing dishes in their battle against professional chefs. I don't know about you, but when I see a beautiful plate I get inspired to create one myself.
I have had authentic Asian dishes and enjoyed the depth of flavours they offer, but the Vietnamese cuisine week gave me a whole new outlook towards it. Similar can be quoted for the cuisines that followed thereafter – African, Turkish, Italian, and so on.
As a foodie, I can make out certain similarities between each cuisine; whether the slight changes in the spice mix or the preference of 'cut of meat'.  As a home cook, however, I am evolving subtle changes in my recipes to keep it more contemporary.
For instance, who knew our humble favorite Peanut Butter could have been used in Peri Peri chicken for additional depth of Flavour. Next on my list to try is the Turkish style stuffed Eggplant with my own twist, of course, and African Style fish.
My interest in food and culinary skills was passed on to me by my mother. Her simplest of tips and tricks like when to add salt in various recipes adds finesse to my cooking. As the show and the recipes are progressing, my understanding of intricacy of world cuisine is progressing along with it.
The best part about watching Chefs' Line is that the cuisines help you learn a lot about the culture and the people of the country; and isn't it wonderful how something as simple as food can bring so many things to the plate?
Do watch this show – it is incredible, and will definitely teach you a lot of simple hacks and tips to experiment with while cooking!
You may also enjoy reading –