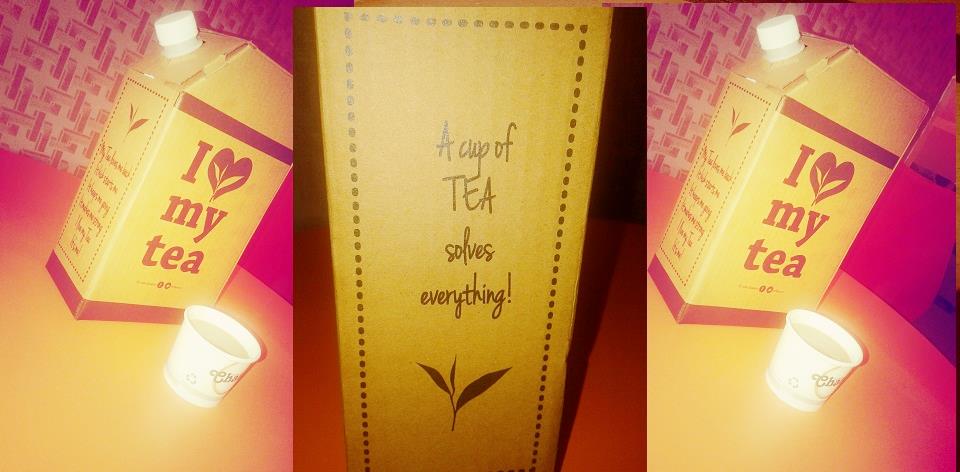 Here we are with the new Hangout Adda of Delhi NCR people – Chaayos, Experiments with Chai.
This post is especially for crazy Tea lovers. Chaayos, a chai-cafe chain offering more than 25 varieties of tea customized in over 12,000 ways in Metro cities Delhi, Gurgaon and Noida.
Delhi NCR is flooded with big time foodies and for them Chaayos is bringing the customized teas under the tag "Meri Wali Chai".
Not only these people have cafes but these people also deliver the great taste of teas to door steps. The customized tea concept is doing literally great especially for the people who are addicted to tea and living in NCR in PGs and Hostels. For them Chaayos is the new "Hangout Adda".
Few most popular teas at Chaayos are Hari Mirch Chai, Aam Papad Chai and God's Chai. Each Chai at Chaayos, is handcrafted and made upon order as per customer wish. It can be a Paani Kum Chai, Adrak Tulsi Kadak or Kashmiri Kahwa.
I shared about Chaayos because I enjoyed the Kadak Chaayos tea at my work place and it was a nice experience. The taste was good and the packaging was awesome. To know more about Chaayos visit –  www.chaayos.com
Being a tea lover, one should surely give a try to Chaayos for their great tea experiments like I did. And once you give a try to Chaayos, don't forget to write me back here at LUP though comment section.
Enjoy reading these posts too:
Save