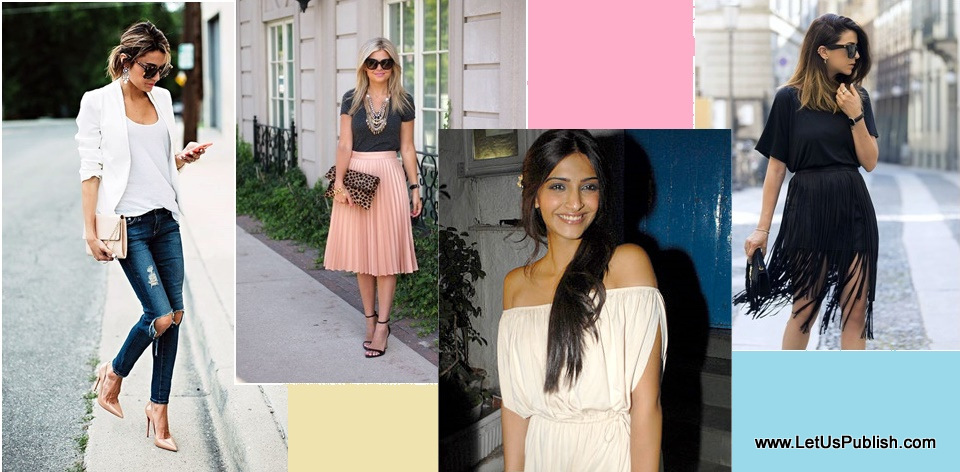 This year, February apart from being the month of love, showcased the avant garde on the runway and like every year the Spring fashion week raised the bar. Surprisingly the spring fashion week showcased outfits which we were in double minds to wear.
So, celebrate the onset of the spring season by donning the trendy outfits right from the runway. We have shared with you the top 8 trends which we are currently crushing on and we bet you would drool too. Check them out.
Vivacious Stripes:
Go bold, funky and even chic by wearing the stripes outfit.
You could pick a crisp striped blouse and pair it with a pencil skirt for a formal look or wear a multicolor striped dress for casual look.
From ankle heels to sneakers any style would look fabulous with stripe print. Below we have one such beautiful multicolor outfit idea.
Image Source : Vogue India
Sinful Net:
The runway showcased splendid sheer net ensembles which are to rule the 2016. If you are having a date night with your sweetheart, then we suggest wearing sheer net outfit and show your sensual side which will make him gasp for breath. A pair of nude pumps and a box of clutch will complete the look.
Flamboyant Off Shoulder Blouses:
Another crush worthy of 2016 is the off shoulder blouse. If in the mood to show your complexion, then off shoulders are just made for you. Check out this style- a printed off shoulder blouse with white fitted pants is a perfect spring outfit, if you wish, you can wear hot pants with off shoulder top and bring an ebullient look.
Romantic Ruffles:
The Spring fashion collection brought a vintage look on the runway- the ruffles. They look sophisticated and are a haute number. You can choose a dress or ruffled top, any style will upswing your beauty.
Playful Pleats:
The fun, flirty and retro fashion are back- the pleated skirts. Be any body shape, pleated skirt will make you look modish and elegant. You can team A line pleated skirt with crop top, blouse or simple top and bring a uber-chic look. Wear a statement necklace, ankle strap heels and carry a leopard print clutch, be assured that you would look fashionable.
LWD:
A must have for the spring season- the little white dress. Wear this for Sunday brunch party with your girls and get loaded with compliments from your friends. Wear a long gold necklace, strap sandals and let your hair down for a fashionable look.
Image Source – lulus.com
Fringes:
Bring a mama-mia look, by wearing the fringe style outfit. The runway models sizzled the runway by wearing the fringe outfits, heels and even you can sizzle by picking a monochromatic fringed outfit.
Image Source : Aeldia.com
Ripped Jeans:
Some years ago, the ripped jeans, fashion was popular and it made a comeback, this spring fashion week 2016. When you wear ripped jeans with a white blouse and blazer, you would bring a high end street style look. A pony hairstyle, danglers and nude pumps are a must accessory for this stunning outfit.
Image source: fenzyme.com
Do share with us which style are you craving to own.
Read More Articles-