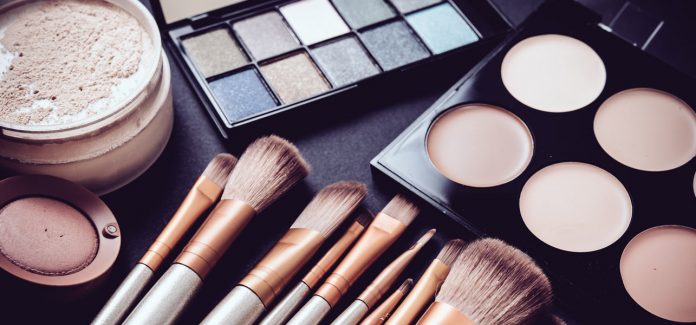 So this blog is for all the lovely ladies who are makeup obsessed. For ladies makeup is the second most important thing after their outfits and for all those who love to pamper their self with makeup, here we are going to reveal best must have Maybelline beauty products.
When it comes to talk about makeup, MAYBELLINE New York is one such brand that strikes first in every girl's mind.
Here we are going to talk about some of the best beauty products from MAYBELLINE New York.
Here we go with the list of top Maybelline products …
Maybelline Dream Satin Skin Liquid Mousse Foundation
If you are looking for something new in the foundation range, then you should give a try to Maybelline Dream Satin Liquid Foundation. This foundation makes your skin look even tone and flawless.
This foundation comes in 8 different shades which will make you look gorgeous and suits all skin types. The Maybelline Dream Satin Liquid Foundation is available at online stores and the price is around Rs.700
Image – corallista.com
Maybelline Lasting Drama Gel Eyeliner
We girls can't survive without eye makeup. And if you are eye makeup fanatic, then you must try out this Maybelline Gel Liner. It is smooth and easy to apply eyeliner that can be applied in no time.
This is an oil-free, smudge-proof formula and is safe for application with contact lenses. The Drama gel eyeliner comes in 4 long-lasting shades and you can get it from the online stores at a reasonable price around Rs. 500. The price may vary on different online retailer.
Maybelline Hyper Curl Volume Express Mascara
You must have tried a wide range of mascaras but this Hyper Curl Volume Express Mascara from Maybelline is just awesome. This mascara comes in two formulations that are washable and waterproof. This mascara will evenly curl your lashes easily and will cost around just Rs. 250. Get beautiful long and thick lashes for long hours. You can apply this Mascara on both upper lash and lower lash lines.
Image Source – makeupandbeauty.com
Maybelline Baby Lips
This lip balm is tinted, hydrating, soft and non-greasy. It keeps your lips nourished for all day long and makes your lips look attractive as well. Baby lips keep your lips moisturized for long 8 hours and will cost between Rs.150 – 200.
Image Source – beautyswatch.com
 Maybelline Blush Studio Cheeky Glow 
Applying a blush can be quite difficult for some, but this Maybelline blush is easy an easy to apply product. It is available in three shades that are Creamy Cinnamon, Fresh Coral and Peach Sweetie. Give your cheeks a rosy look with this glow blush. The price on amazon is around Rs. 220 with free shipping.
Image Soruce – isimplylovemakeup.com
Maybelline Lip Polish
You get the three in one benefit in this lip polish as this is the combination of the lip color, lip gloss and lip balm. This is an amazing product for girls who want to look attractive and glamorous. Get luscious and fuller looking lips in just Rs. 340
7. Maybelline mineral power finishing veil translucent loose powder
This translucent powder gives the flawless finishing to your makeup. It will give you natural and healthy looking skin. This foundation is 100% micro minerals and is oil free. Suitable for all skin types and give clear smooth skin.
Hope you can agree to our selection of must have Maybelline beauty Products. Do share your fav. makeup brand and their products name through comment section.
You may also read more interesting articles-