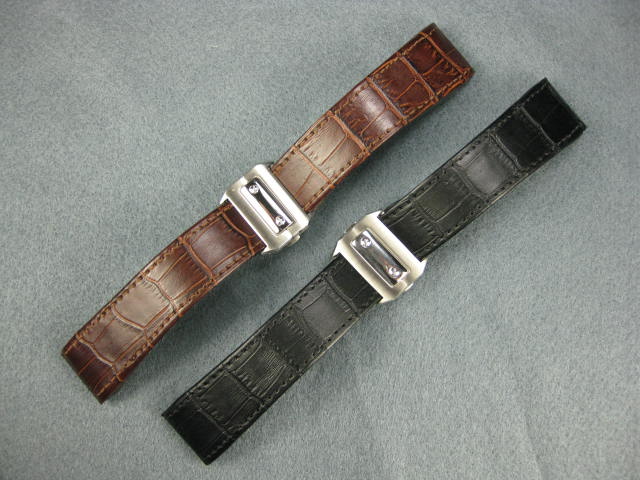 Men are infamous for their lack of ingenuity at gifting. They may love their women to bits but the prospect of choosing a present will most likely melt their brains into a puddle of confusion. Takes me right back to the time when my 7th grade crush decided to gift me a deodorant. Dear diary, what is wrong with boys? I wrote, nearly in tears. But alas, that wasn't the last of it, and I soon realised that boys will be boys –terrible at gifting.
I'm sure I speak on behalf of all womenfolk when I say that enough is enough! We know your good intent, lads, but if your idea of the perfect present for your ladylove is a Fitbit, it's high time we let you in on a little secret – you can't go wrong with a Cartier.
This is not a presumptuous pronouncement; it's a calculated guess, based on what a lady loves. But a word of advice, getting your hands on a luxury watch may not be the easiest thing, especially when it's as valuable as a Cartier, and that's why finding an authentic retailer like Ethos Watch Boutique makes good sense.
Also Read –Bollywood Actresses Airport Styles 
Meanwhile, here's why you need to up your gifting game and get your ladylove a Cartier timepiece:
It's a declaration of love. A luxury Cartier watch tells a woman you are giving her the most precious gift of all –the gift of time. It tells her you will love her every second of your life, literally, as it ticks by beautifully on her wrist.
Cartier watches symbolise beauty –a display of pure elegance and sophistication, just like your lady. A class apart in design, their extensive collection is sure to appeal to the style sensibilities of any woman.
Cartier is the maestro of fine watch-making. Behind the breath taking design, these exquisite timepieces house the finest machinery. If your lady's got an eye for detail, Cartier watches' masterful detailing is going to send her right up over the moon.
Cartier is synonymous with royalty. From King Edward VII to Kate Middleton, Cartier has always been the jeweller of kings and the king of jeweller. The perfect choice for the queen who reigns supreme in your heart!
It will remind her just how much you love and care for her, every time she looks at it. And looking at a beauty like Cartier is going to make her feel oh-so-loved indeed!
A good watch is a necessity. Women, juggling their gazillion responsibilities, need them all the more. When utility is the name of the game in today's world, a watch is a thoughtful gift that she will surely use and love. And when it comes to functionality, Cartier is your guy.
And finally, once you gift a Cartier Watch, she has no excuse for being late ever so often!
Now if this couldn't convince you, good luck with finding a suitable gift. But a wise man will probably know that the way to go about things here is authentic Cartier watches stores like Ethos Watch Boutiques that have been around for a while and come with promise of authenticity.
But before you go get too overwhelmed with the sheer choice of the Cartier's women's collection, you need to have a criterion in place in order to make the right choice. Here's what you need to think about:
Her Style          
What's your girl's innate sense of style? Does she like to keep it classic or is she funky and experimental? Does she prefer flashy, OTT accessories or simple and sober ones? Cartier women's watches are a versatile blend of shapes, sizes and styles. So you'd want to begin with asking yourself these questions and you'll have narrowed down your options to a great extent.
The Dial & Strap                 
Most women have a very strong preference in terms of the kind of dial and strap they prefer. When it comes to straps, there's leather, stainless steel, gold, white gold, rose gold, two-toned, simple or linked…Or any permutation and combination possible. Consider which would best suit her style. Dials could classically be square, rectangular, round or oval, but hey, don't ignore some of the funkier Cartier watches if they appeal to you – they have their own charm.

 The Colour
Yes, colour. When women dress up, colour coordination is a concern. You might not be so picky about colours, but when it comes to a lady, whether the watch is silver, gold, rose gold, brown, or black will make a difference. Pay a little attention to the colours she likes to wear and you'll know what your girl favours.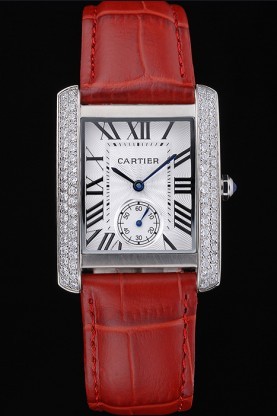 Jewels
They say diamonds are a girl's best friend, but not every girl would agree. Notice whether she wears any precious gems, or whether she talks about them, and come to a decision about whether to go for a simple or jewelled watch.
Her Lifestyle
Is she a party animal? Is she a professional? Is she sporty? You've got to take her lifestyle into account lest you gift her bejewelled little delicate watch and she has to go hiking in the mountains with it! Check for materials and colours that are in keeping with how she spends her time. For the adventurous ones, pick watches with double-check water resistance.
Cartier watches are easy to love. Simply find something that you can envision her wearing and you've won half the battle. Then just make the purchase and surprise her, and trust us, she won't be complaining about how bad you are at gifting for a while now!
Thanks for checking this blog. If you are checking this blog, I am sure you are either in love with Cartier or your girl 🙂 Keep spreading this love.
Read More Articles-