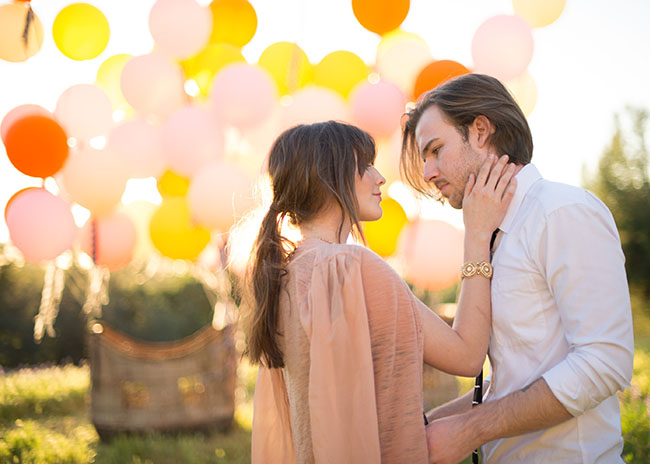 A wedding is a very important moment in everyone's life. We want everything to be perfect on this special day. We take care of the venue bookings, caterers, and decorations.
A new trend in wedding photography that couples like to engage in is what is called 'Pre-wedding photography'. Some refer to their pre-wedding photography as an engagement session, while others call it a lifestyle photo shoot.
There are many advantages of conducting pre-wedding photography. It is one of the best ways to get to know your photographer. It is also the perfect way to get comfortable with your partner in front of the camera away from the prying eyes of onlookers.
This will also prepare you for the picture marathon your wedding day presents you with. Here we give you a few tips for an amazing pre-wedding photo shoot.
Flaunt The Ring
No pre-wedding photo-shoot is complete without a picture of the engagement rings. While in some cases both the boy and the girl have an engagement ring, a few boys go down and propose to their lady-love by putting an engagement ring on her finger. Capturing moments with the ring is something couples should do.
Must Check – Wedding Photography Poses for Couples
This will remind them of the proposal and the excitement for the wedding that followed.
The Bubble Effect
This is cute, innocent, and romantic. It helps bring out the playful side in couples and capture candid moments, which are perfect for a pre-wedding shoot
Captions
This trend is getting popular for a reason. It's one of the best ways to tell people who check out the pictures a story about your relationship, who proposed and how the journey began.
Vintage Rides
These rides could range from a colorful auto-rickshaw ride to a horse carriage.  It makes every couple look bright and vibrant and this is exactly what pre-wedding photography is all about.
Balloons
Whoever said that balloons were only for kids? They make a great prop for pre-wedding photo shoot and add some fun to the pictures. It helps the couple look young, happy, and full of life.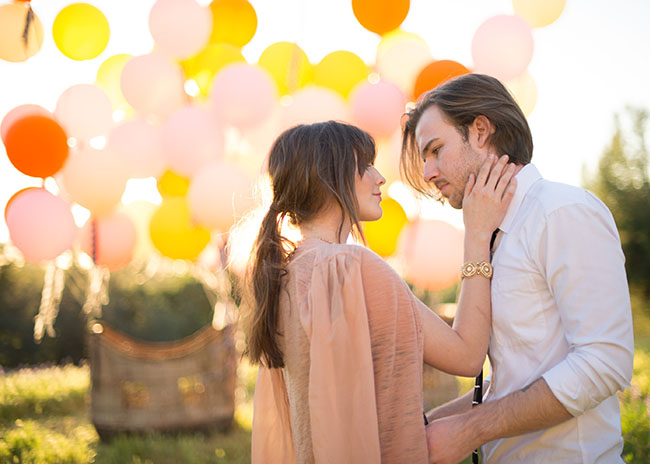 The Perfect Photographer
Finding the perfect photographer is of utmost importance. Take your time and pick a professional who will bring out the best in you
Complete The Booking
After you have finalised the venue and the photographer, make sure you complete all the reservations for the venue as well as the photographer. You do not want to share the space with another couple completing their photo shoot as well
Also Read – WhatAShaadi App Launch For Dreamy Weddings
Be Prepared
Treat your pre-wedding photo shoot as importantly as your wedding. Go shopping and pick the best outfits to create lasting memories for you and your partner.
Location?
Selecting the perfect location can be quite a tough task, however also keep in mind the preferences of your partner. Do not specifically venture near locations where you would expect crowds like a beach or a market place.
Have Fun
Lastly, do not forget to have fun. Leave the stress behind and enjoy in the arms of your partner. The joy would be very obvious in the pictures captured.
Thank for reading this. Hope this blog will help you in having a perfect wedding shoot.
You may also like –
Save