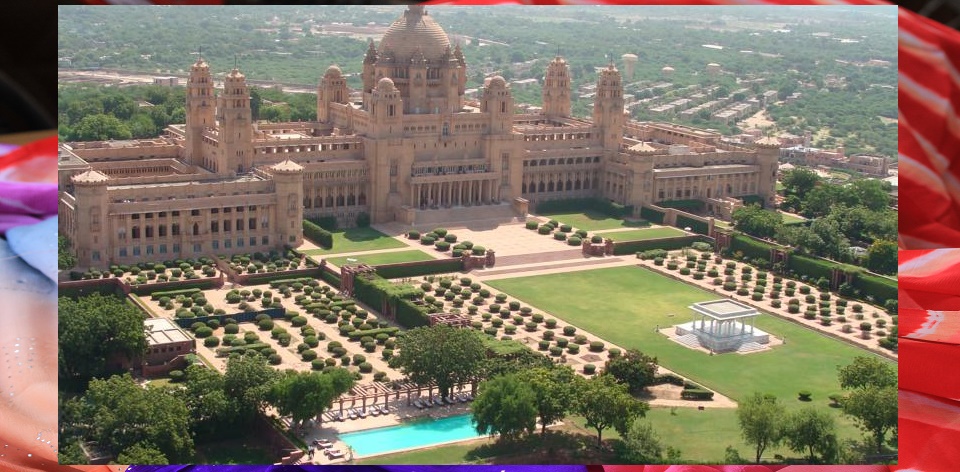 Jodhpur tourist places & attractions from the experience of our writer & traveller Aarti Kapur Singh.
An experienced traveller will always tell you that there are hidden gems stowed in the hearts of even the most travelled-to cities. If you are quick to dismiss Jodhpur as just another city on every traveller's list, think again. For this city in the land of Rajputs hides many gems within it. I have been going to Jodhpur every year for the last three years and the place always springs a surprise on me. Some common, some unusual, these are some places to see and things to do in Jodhpur that will make a trip to the city rather unusual.
Mehrangarh Fort
Rising perpendicular and impregnable from a rocky hill that itself stands like a guardian above Jodhpur's skyline, Mehrangarh is one of the most magnificent forts in India. The building materials were chiselled from the rock on which the fort stands, the structure merges with its base. Still run by the Jodhpur royal family, Mehrangarh is chock-full of history and legend. The founder of Jodhpur Rao Jodha had a man named Rajiya Bambi buried alive in its foundations; in exchange the Rathores have looked after Rajiya's family ever since.
The museum in the Mehrangarh fort is one of the most well-stocked museums in Rajasthan. The gallery also has on display the personal swords of many emperors,  including Akbar. The Fort's ramparts are lined with antique artillery and offer a panoramic view of the "Blue City".
Umaid Bhawan Palace
Walk (or drive) through the majestic gates of The Umaid Bhawan Palace and you will instantly feel like a royal. Just as if Buckingham Palace took a select number of paying guests, Umaid Bhawan Palace manages to be both the home of the Maharajah of Jodhpur and a luxury hotel. The royal family of Jodhpur still occupies a section of it. Most of the remainder has been converted into a luxurious palace hotel and unfortunately, it's off-limits to anyone who's not staying there. If you can't afford $600+ per night for a room, you can still get a glimpse inside the palace by having an expensive dinner at one of its restaurants or visiting the museum.
Rao Jodha Desert Rock Park
Situated on the lee of the Mehrangarh Fort, the Rao Jodha Desert Rock Park was developed in 2006, with the aim of restoring the natural ecology of a large rocky wasteland area next to the Fort. Neglected for many years, it was overrun by an invasive thorny shrub. The idea was to get rid of this baavlia and create a sanctuary-cum-nursery for native rock-loving plants. After the shrub was eradicated, over 80 native species of rock-loving plants from the Thar desert – called lithophytes – were researched, collected and grown there.
The Park extends across 70 hectares (around 200 acres) of rehabilitated land and has a walking trail. It's interesting to explore at different times of the year, as its foliage changes with the seasons. Rohido or desert teak in February that sets the whole landscape on fire with its neon orange blossoms, or the fragrant Milkweed in August are amazing to look at.
Must check – Places to celebrate New Year In India.
Eat the Mawa Kachori
The Mawa Kachori, is Jodhpur's gift to the culinary world and a pure epicurean delight. Stuffed with a heady mixture of khoya, nuts and sometimes rose petals, the first bite will make you lose focus from counting the calories. While locals easily gulp about four or five at a time, 'baharwale' are often encouraged to go beyond the two or maximum three by the affable owners of either Jodhpur Sweet House or Janta Sweets – the two best places to try a few. Don't just limit yourself to this bomb-sized sweet. Besan chakki, balu shahi and thaur also promise to gently seduce your taste buds. After the sugar overload, you can always neutralise it with a tantalising and fiery mirchi vada.
Om Banna – The Bullet Baba
At Bandai, almost an hour from Jodhpur, Om Singh Rathore died when he crashed his Bullet into a tree while riding drunk way back in 1988. The police claimed the bike and took it to the station. The next day, the bike was found at the spot of the accident. They brought it back to the station, emptied the fuel tank and chained it. Yet the bike miraculously found its way back to accident spot the next day. The motorcycle was moved permanently to the location and promptly a shrine for Bullet Baba was erected.  Hundreds of devotees turn up every day to pray for a safe journey. Those who pass by stop to bow their heads leave offerings in honour of the helpful spirit, and some drivers also offer small bottles of alcohol at the site.
Tayeb Khan's handcrafted sarees
Palaces, forts, deserts and even a bit of hunting is part of a Jodhpur jaunt, but the real secret of this city is a comely gentleman called Mohammed Tayeb Khan. If you are a shopaholic, forget about the done-to-death lac bangles and puny curios. Save all your money to buy Padmashri Tayeb Khan's tie-and-dye sarees.  He doesn't sell from a store, by choice. You have to know someone who knows him and can invite him (which is practically the whole city). He is happy to serve you tea and local delights as you glance through his collection of sarees, safas and dupattas in wide eyed wonder.
The dana of the bandhej is no bigger than the head of a pin. The shaded lehriya, a technique he developed, will leave you spellbound. He also cleverly indulges in pearly pastels, making them as glamorous as they are rooted. The best bit – he is more than affordable, unlike I thought when I first visited him and actually came back with almost a bagful of goodies.
Grind your own red chillies at Mathaniya
Known for its rich dark red color and a flavour to set your palates on fire – Mathaniya's chillies have a fame that transcends borders. Visit this town about an hour's drive from Jodhpur and partake in grinding your own batch of the most flavorsome chilies.
Just 35kms from Jodhpur, you begin to feel your nostrils tingling about a mile away from it – that's the pull of the Mathaniya mirchi. Cultivation, drying and grinding of the chillies happens all year long. Read more about Joghpur Travel.
I am sure this read is going to be the best read for travelers who are keen to explore Jodhpur. Enjoy this, travel safe and keep sharing your experiences and pictures with us. Below we have comment section to hear you guys.
Also Read –