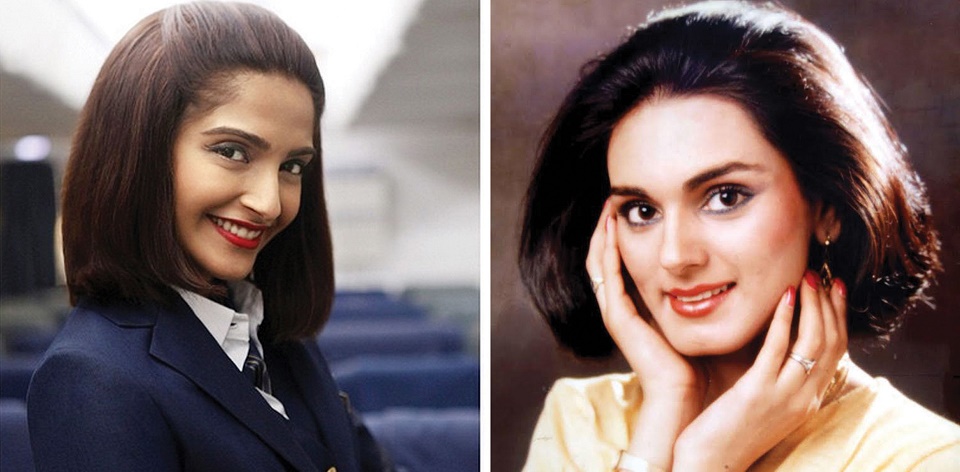 Hello Readers,
Its weekend time, and obviously you all are planning to adore your weekend immensely. And if you are going to watch a movie, I suggest, it should be #NEERJA, ….!!!
Here we are with quick review…
As we all know that it's a real life story of a girl named "Neerja Bhannot", a flight attendant in hijacked plane PAN AM flight 73, carrying 379 passengers out of 349 survived, who died saving the life of others.
This 2 hours family movie, which is gathering of love, care, affection, emotions & heartbreak which will definitely turn your eyes teary.
The route of the flight was- India –Karachi-Frankfurt-New York, although It was her first flight as a head curser which twirled to her heroic, as on landing the plane at Karachi Airport, the terrorist attacked the plane & entered into.. First she alarmed the pilots in cockpit by giving a code about, due to which pilots ran away from plane & plane kept standing on the same place where it was hijacked because of no pilot.
In presence of big guns, terrifying terrorist & under the name hijacked, she was continuously doing efforts to calm the passengers, who almost got scared off.
This girl also dodged the terrorists on demanding of passports of Americans to kill.
& on one moment, she opened that emergency door, & save the passengers by letting them out of the plane … BUT can't saved her life by terrorist bullets while saving life of the kids.
This story of an ordinary girl with an extraordinary courage definitely needs to be on screen. This act of her, really an example of courage, bravery, keeping strength & at last humanism at large.
As she was in obsession with Rajesh Khanna aka kaka of Hindi movies, she persistently through his dialogs in her life, and the movie follows too. I personally love two dialogs the most.
First one is "ZINDAGI BADI HONI CHAIE, LAMBI NHI, BABUMUSHAI…!!!, in the start of the movie.
& other one, which was actually a message from Neerja for her mother, because she sensed her coming death "PUSHPA, I HATE TEARS…!!! at the end o the movie.
Do share your love & respect for real Neerja through the comment bar, we will be happy to hear more from you.  
Read more interesting articles-