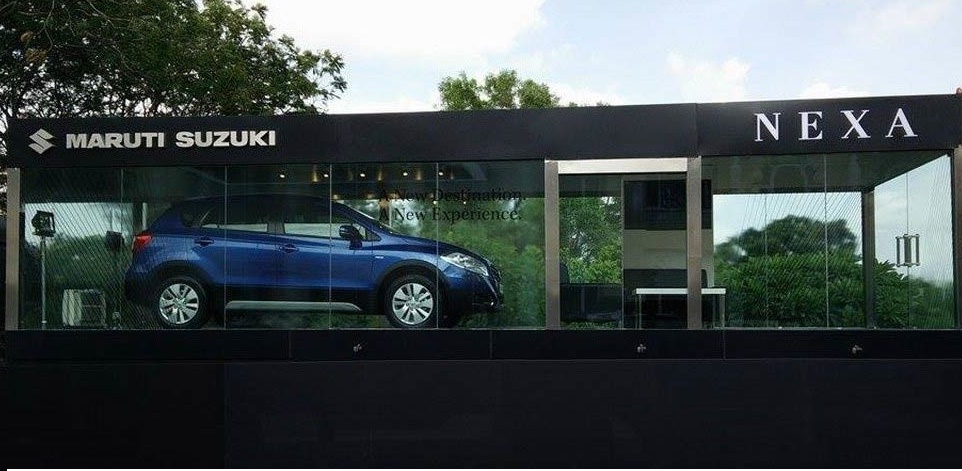 Maruti Suzuki has started its first premium retail network that will serve its consumers with the company's premium Before you start guessing, let us make it very clear that Nexa is neither an upcoming car from Maruti Suzuki nor is it an upgraded version of a previous model. So why the big fuss in automobile industry about NEXA? Well here's all you need to models (Baleno & S-Corss) and a top-notch experience.
NEXA Experience – First of its kind
NEXA Experience – The hospitality and customer care factor
Maruti Suzuki will set up over 100 Nexa showrooms across India in first six to eight months. And within next couple of years, the company will manufacture atleast eight new product lines that will be sold to the customer through Nexa.
Nexa customers will not only enjoy high-end hospitality and care but also the enjoy a paperless, digital experience – at Nexa will ascertain that the user gets the maximum out of everything from Maruti. But wait, what about after the purchase? Do the customers get the same attention?
Of course. With Nexa's dedicated Relationship Managers who will keep customers updated about their maintenance schedule, timely renewal of insurance facilities long with several other after sales services.
The single biggest impact of Nexa –
From what it seems, Nexa Experience will make the customers, especially the ones who have been dedicated Maruti buyer for decades, become more loyal to Nexa and hence Maruti Suzuki. The company also launched exclusive Nexa accessories and services for 'My Nexa' privilege card holders – Valet Parking & Nexa Concierge.
MY Nexa mobile Application, available on Google Play, Windows & Apple store, was also introduced to give an exclusive automotive experience to the niche set of customers. Everything at Nexa will ensure that you have a relationship for a lifetime, hospitality that pampers you and technology that is innovative.
https://play.google.com/store/apps/details?id=com.grapes.nexa&hl=en
The application gives following privileges to the customers:
• Personal 24*7 accessible NEXA account with instant notifications & updates.
• Complete vehicle information with car manual
• Planning every service visit in advance with "Service Appointment".
• Bowse the MyNEXA points history in one go
• Experience the real world of NEXA with all the upcoming events.
• On Road Support, anywhere & anytime.
Do share your experience with NEXA, we will be happy to hear your intakes on same.
Read More interesting articles-