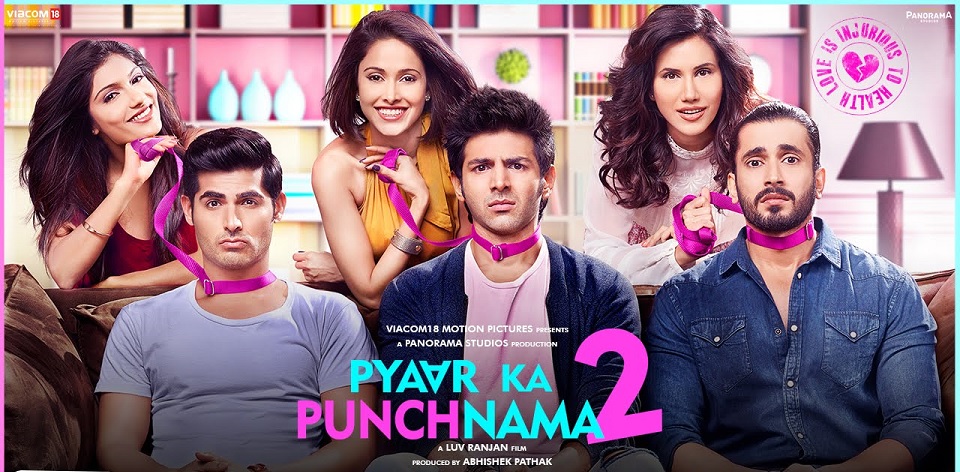 So after the great box office performance of 'Pyaar Ka Punchnama' that released in 2011, this sequel was expecting some really good opening and it actually had. The movie made more than Rs 22 crores in its opening weekend.
But If I talk about movie reviews, this 'Pyaar ka punchnama 2' was not even the half of 'Pyaar Ka Punchnama'.
It seems like in the race to make a better sequel of first success, the team putted some more than extra efforts in the movie and those efforts made this movie an 'Overdose'.
The movie can be entertaining till some extent but for us it is full of nonsense & unrealistic scenes, some crappy dialogues and over excitement. Acting and dialogues from the star cast is average.
The 10 minutes dialogue from the last movie was a BIG HIT but this time Kartik is failed to deliver that quality, might be because of some over excitement.
From the music point of view, the only song that we like from this sequel is 'Sharabi'. Music is also so disappointed.
Overall the movie is not that good like the original, so don't expect much. Go and watch if you have lots of spare time and a good company else there is no point to go and watch this in cinemas.

Movie Ratings – 2.5 /5
Do share your reviews for the movie, we would love to hear you.
Read these blogs too –