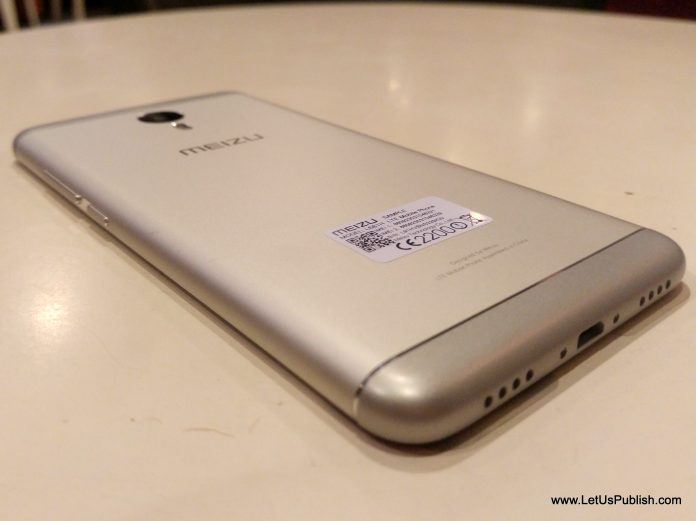 The Meizu M3 Note can indeed be a best choice if your budget is Rs. 10,000. Th phone launched few months back but still in buzz in the very competitive market because of the good specs and design for a very affordable price.
Built and Design
If you have earlier seen Meizu smartphones, then you would be having an idea that Meizu likes to keep all the models of smartphones simple in design irrespective of the price points. While Meizu M3 Note looks somewhat different from last year's M2 Note, the phone shares its design cues with last year's launch of MX5 model.
The newly launched Meizu M3 Note has all metal construction whereas the top and bottom sections are made out of plastic in order to provide enough breathing space to the antennas.
Meizu has taken care to make look the metal and the plastic parts in sync so that it looks classy. Also, it must be kept in mind that the excessive rough usage of the phone may result into wearing out of the polish on the top and bottom plastic sections much faster.
Display and UI
The Meizu M3 Note boasts of a 1080 p LTPS display. It has got a 5.5 inches display which produces absolutely vibrant colors and the best viewing in this segment.
This is to be noted that even if the display looks quite impressive indoors, it seems somewhat dim when exposed to direct sunlight. The touch response is reported to be good.
Performance
Meizu claimed that the Helio P10 processor which is used in Meizu M3 Note performs seamlessly and it continues to do so unless it is heavily taxed. So, unless you play heavy games on this smartphone, you should not face too many stutters. The mostly used regular apps such as Whatsapp, Facebook, photo editing apps and Video Player work well on this Smartphone.
Final Verdict – Meizu M3 Note has turned out to be one of the best Smartphones under the Rs. 10K price tag. This device features a large battery, fingerprint scanner, a new and developed octa-core processor, storage of 32 GB and many more. When we review the features, it can be concluded that the device is very competitively priced at Rs. 9,999.
Thus, we vouch that purchasing of this model would be a great idea as it is competitively priced with several attractive features which will make you drool for sure.
Read Similar Stories –