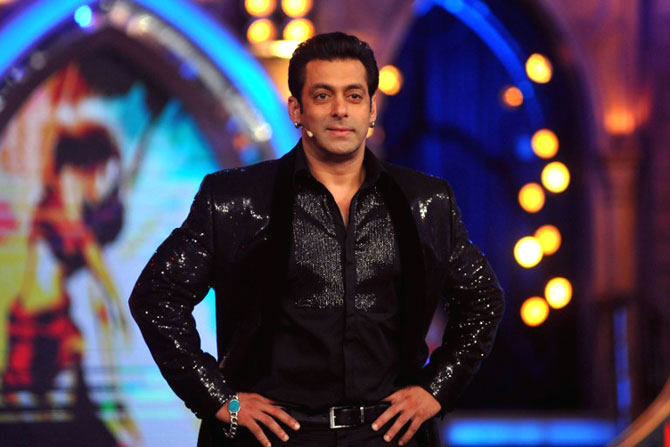 Bigg Boss 11 is going on air soon and we all just can't wait for the show. But what makes Bigg Boss 11 even more exciting is that Dabangg superstar Salman Khan is going to be the host of the year. Salman Khan is possibly the best host of the television industry and why not he is THE Salman Khan and he ought to be best.
Salman Khan has been the host of Bigg Boss 6 and since then his charm has enthralled the viewers, contestants and even the directors of the show. We possibly love everything about Salman Khan and we have jotted 10 best things about Salman that makes him the best host of the reality shows.

1. Grabs everyone's attention: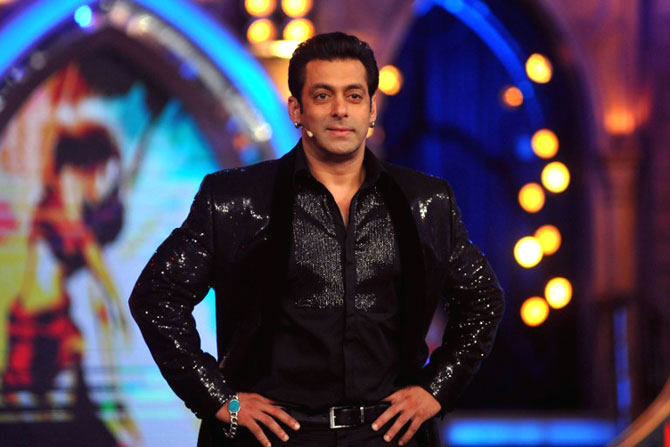 The success of the reality show depends on upon how well it is hosted and undoubtedly Salman Khan nails with his impeccable hosting. His aura, style, and humor enamors everyone and hooks everyone to their television. Salman knows his strengths and flaunts them in the best possible way.

2. Larger than life stardom: The Tiger of Bollywood is one of the biggest stars of Indian cinema and his stupendous personality keeps everyone awestruck. His humongous fan followers prove that he is the pillar of the show and that the TRP rates soar high predominately due to him.

3. His Dabangg style entry:
With larger than life stardom, Salman makes a spectacular entry making us all super excited and elated for the show. We love the way he raises the spirits of the show and never fails to impress everyone. Can't wait for the terrific Dabangg style entry!

4. Super cool attitude:
We are smitten by his attitude, he knows his game and plays is like a boss. What we love about his hosting is that he ain't a diplomat and speaks his mind and heart out. His outright guileless can either make you fall in love or burn you, but definitely, can't go unnoticed. His honest opinion can make him look otherwise rude, but who cares? It's Salman Khan and that is his style! He is the king of the show, period.

5. He is a ladies man:
Everyone will agree with us that Salman is a total ladies man. The way he showers compliments, flirts with the inmates makes every girl wish that they were in the Bigg Boss house right now.
No matter how outrageous Salman can be, but when it comes to women Salman throws his exuberant charm that makes every girl contestant go weak at her knees. Oh, Salman, you are a total charmer!

6. Charms everyone with his contagious laugh:
Oh gosh, we can't tell you how contagious Salman's laugh can be. He can just uplift your mood with his personality, humor, and the hilarious laugh. Just his smile lightens up everyone's day.

7. He has powerful aura:
When Salman is not hilarious, he is powerful and commanding. He takes no nonsense talk from anyone and if someone does, he gives them back quite well. No contestant dares talk anything that Salman doesn't approve of and that is his style.
He has an aura that dominates the show and gives clear signs that you can't mess with Salman Khan-which definitely makes him the best host ever.

8. Fearless demeanor: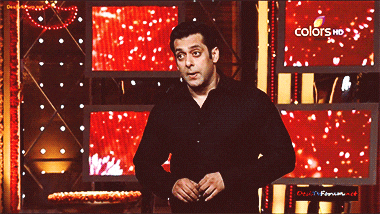 Along with his powerful aura, Salman also carries a fearless attitude that makes him even more special. He speaks his mind, stands for what is right and practically fears no one. His fearless attitude makes him even more charming which just spices up the entire show.

9. He believes in give and take respect policy:
No one can mess with Salman and if you do, you possibly are playing with fire. When you respect Salman you get equal respect, and if don't he kills you with his sarcasm and witty talk. And that is something everyone loves to see.

10. Because he is THE Salman Khan:
Click to watch – Shirtless Salman Khan Pictures Then And Now
We are quite sure many of you (even us) watch Bigg Boss only because of Salman Khan. His magnificent personality, charm, demeanor, aura makes him the best host of the television industry.
He comes with zero pretenses, takes a stand for what he believes and speaks his mind- these qualities make us wish that Salman must always host the controversial reality show Bigg Boss. 

If you like Salman as the host of Bigg Boss then share your views on why you love watching him as the host.
More Interesting Stories –