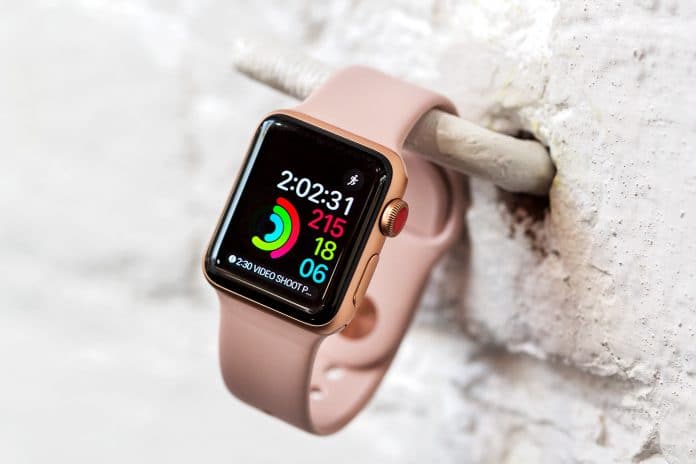 APPLE ???
Thats expensive and only bought for showing off !!
This is the first reaction you get from an average joe and thats valid as well.
Buying a 70k phone or 35k watch, you must be either insane or very rich and would like the world to know.
However, is it really the case ? or its just a misconception ?
Well ! I will leave that for you to decide.
And to help you decide let me introduce you to my first iWatch, the all new Series 3. My first unboxing reaction, Elegant, Sophisticated and perfectly Designed. With that being said, lets find out what more it has to offer.
More than an Expensive watch
Believe it or not, I am a stock trader, an MBA aspirant and also a marketing analyst and I bought it to keep up with my fast pace life. I demand a lot from my day and cant afford to slow down or miss even a single piece of information. Apple watch has been my all time assistant at every step.
How ? Lets check it out.
Intelligently Designed
Its faster and better than any other smart watch I have owned till date. It doesn't slow down, crashes or get warm. Battery life is also decent, lasts for full 2 days of high usage inclusive of listening to songs.
Its Light weight and ideal for daily wear and has a bright OLED display rendering clear visibility even in direct sunlight.
CONVENIENCE
You can read and reply quickly to all your notifications conveniently on your wrist. I am always on my toes and its highly difficult to manage my work and personal life as I cant take out my phone every time and type a reply to my friends and family, however, on this watch you can simply reply instantly.
Apart from that, I need to be always updated with news and stock prices and need to be at beck and call of my clients which is made easier by my virtual assistant. You can mirror all your 3rd party applications and get regular notifications. Also, you can make and take calls directly from your apple watch on speaker or connect to any bluetooth headphones, it works perfectly fine even with 3rd party earphones.
Also there are numerous apps for all your needs. I use various apps to practice grammar, learn new words and mathematical formulas on the go for MBA.
SIRI
We talk about Apple and this gorgeous technology doesn't come in discussion, thats not possible.
This is where your series 3 will differ, this is the only apple watch where Siri talks back which makes it more engaging and helpful. All you need to do is move your wrist and say 'Hey Siri'.
I use Siri for managing my calendar and reminders, making calls, reading my mails, playing music and what not. Sometimes it literally makes me feel like Tony Stark. LOL !
Perfect Fitness Buddy
I forgot to mention, I am also a fitness freak. I workout for almost 2 hours a day at different intervals and surprisingly, here as well it stands out.
Its sensors are highly accurate for most of the workouts, whether it be your steps, heart rate, distance and even a high intensity workout. Also, its workout specific mode which includes swimming, intensity workout, outdoor walks and many others, is there to make your monitoring efficient and helpful, The best part is you don't have to carry your phone to listen to your favourite music while working out, you can get motivated by listening to music directly from your watch.
Moreover, its Activity monitor app keeps you updated and motivated to move while you are at your job. Breathing app is another such minute feature that will prevent you from exhaustion and will keep your energy levels intact.
Plus, It gives alerts when heart rate increases without any body movement keeping you aware of your health condition.
Conclusion
There are other features as well like custom watch faces, 'Ping your phone' to find your phone when you are in hurry, taking a selfie from your watch, controlling your presentation through keynote and much more to make your life easier, however, We cant forget that all this doesn't come cheap.
Its an amazingly gorgeous piece of art with intelligence and efficiency and for me its definitely worth it.
After using this for around a month, my opinion would be that this is a product that can be used as a mere status symbol or this is for those for whom every second counts and needs a reliable companion to make their life more productive.