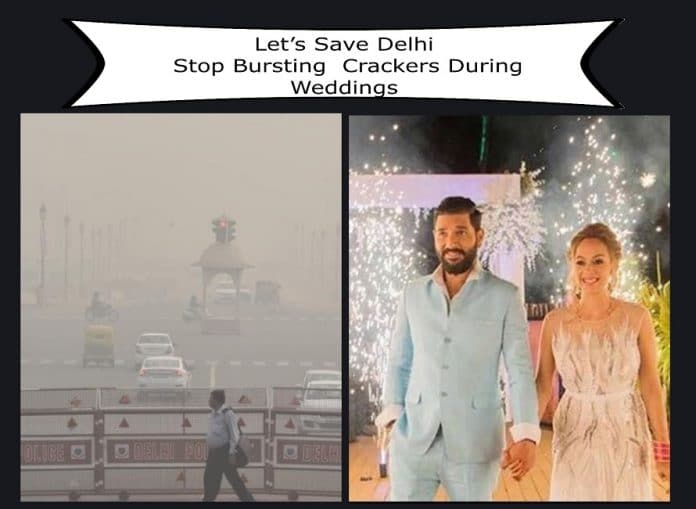 Weddings in India is no less than a festival celebration. Sometimes it is on a much larger scale and Indians love to spend money, time, and energy to make it a grand event.
Clothes, jewelries, makeup, household essentials, colors, lights, music, dance, cameras, gossips, tears, and smiles are a few essentials to be named that makes up an Indian wedding a successful bash. Don't you agree?
Well, what I have to question is are crackers really a necessity to sum up a wedding? Can they not be ignored? Even after playing dangerously with the nature, isn't the present "smog" situation enough?
It is already becoming a threat to breath in the capital city. Driving cars after the sunset is now posing a danger to people. Diwali has just taken its leave, despite the ban, people did burst crackers, disturbed Mother Nature, and now it has become a serious threat.  
The reports have already shown that the air quality of Delhi has become "Hazardous" and if this isn't enough, you can happily burst crackers on your wedding day and many other occasions.
The choice is yours – Breath or Cough! Don't burst crackers – a humble request from a responsible citizen.