A history has been created as India's "Mangalyaan" successfully entered the Mars atmosphere at around half past 7 in the morning. A wave of happiness spread across the Indian Institute of Space Research (ISRO) after India becoming the first Asian country to successfully reach Mars.
The successful mission was carried out in early morning in the presence of PM Narendra Modi and Karnataka Chief Minister Siddaramaiah.
ISRO scientists successfully ignited the main 440 Newton Liquid Apogee Motor (LAM) along with 8 other small thrusters that fired for 24 minutes from 7.17 am and slowed the speed of Mangalyaan. Mangalyaan will now engage in a year long voyage on the Red Planet.
ISRO along with the people of India would be so proud to have successfully put "Mangalyaan" into the atmosphere of Mars in their very first attempt and thereby India becomes the 4th country to do so. Moreover, only 21 out of 51 mars mission have been successful till date. The first ever successful Mars mission was on 28 November 1964 by NASA when it launched its Mariner 4 flyby.
Mariner 4
Mariner 4 spent just 25 minutes in the Mars orbit and in that time it took about 21 photographs that it beamed back to earth on the next day. From 10,000 to 17,000 km, Mariner 4 was too far from the Mars surface to show any signs of life, canals, water. According to NASA, the mariner 4 mission forced scientists to accept that life would not be obviously found on Mars. The costing of Mariner 4 was about $83 million.
Mars 2
Then on May 19, 1971, Soviet Union launched its own orbiter Mars 2 which was mostly successful. It was the first attempt to soft-land on the red planet. However the system malfunctioned and the lander crashed at the surface. Meanwhile, orbiter engine performed a burn to put the spacecraft into 18 hour orbit around mars. Scientific instruments then delivered data back to earth for months.
Mars Express
A European Space Agency mission that was launched on June 2, 2003 from Baikonur and entered the Mass orbit in late December of the same year was the third ever successful mars mission. It is the first spacecraft to use radar to penetrate the Mars surface and to map distribution of possible underground water deposits. European Agency has spent about Euro 150 million on this mission.
"Mangalyaan"
With success of ISRO's "Mangalyaan", Indian became the first country to reach Mars in its maiden attempt. India also became the first Asian country to insert its probe in Mars Atmosphere. India now joins the elite club of USA, Russia and ESA to have successfully reached Mars.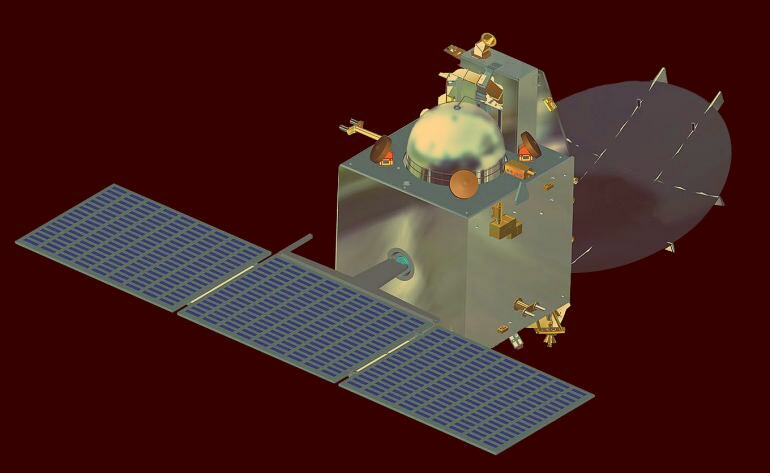 History of India's first successful Mars Mission
MOM (Mars orbit Mission) concept was developed in 2010 after the launch of Chandrayaan I in 2008. In 2012, the government of India approved the project. The total costing of the project is about $74 million which is so far the cheapest ever project. MOM and NASA's MAVEN are likely to help each other in better understanding of the red planet.
The various Objectives of MOM includes:
1.Deep-space communication, navigation, mission planning and management
2.To explore Mars' surface features, mineralogy and morphology.
Team behind successful Mars Orbit Mission:
K. Radhakrishnan – Chairman, ISRO
A. S. Kiran Kumar – Director, SAC
M.Y.S. Prasad – Director, Satish Dhawan Space Centre Sriharikota
V. Adimurthy – Mission Concept Designer, MOM
B. S. Chandrashekar – Director, ISTRAC
Mylswamy Annadurai – Programme Director, MOM
P. Robert – Operations Director, MOM
V. Kesavaraju – Post-Launch Mission Director, MOM
Subbiah Arunan – Project Director, MOMP. Ekambaram – Operations Director, MOM
S. K. Shivkumar – Orbiting payload Director, ISAC
P. Kunhikrishnan – Launch Mission Director, PSLV-XL
B. Jayakumar – Launch Vehicle Director, PSLV
More about V. Adimurthy – Mission Concept Designer, MOM
V. Adimurthy is Dean of research at IIST (Indian Institute of Space and Technology). He is the recipient of Padme Shree Award for his contributions in space technology from Indian Government. He joined ISRO after receiving his PhD in rare field hypersonic flows from IIT Kanpur in 1973.
Three years back V. Adimurthy wrote a feasibility report on the mission to mars which was a kick start to this great achievement. Today, when India's Mars orbiter Mangalyaan successfully entered the red planet's orbit, he said, "It is a dream come true."
Comments in the appreciation of ISRO's success:
"Congratulations to our scientists for successful Mars Orbit Insertion. It is moment of pride as India becomes 1st Asian nation to reach Mars" – Anandi Ben Patel, CM Gujarat.
"Congratulations to ISRO scientists who successfully launched India's 'Managalyan' into Mars Orbit. They have scripted history today!" – Rajnath Singh
"Many congratulations to India, scientists & isro for the wonderful achievement.Indeed a very proud moment..Cheers." – Lalu Prasad Yadav.
Our scientists have achieved what others could not .. Badhai, Pyaar, Sneh, Abhinandan, aur Jai jai kaar !! MOM !! – Amitabh Bachchan
"We have dared to reach out into the unknown and have achieved the near impossible" – PM Narendra Modi
Read more –