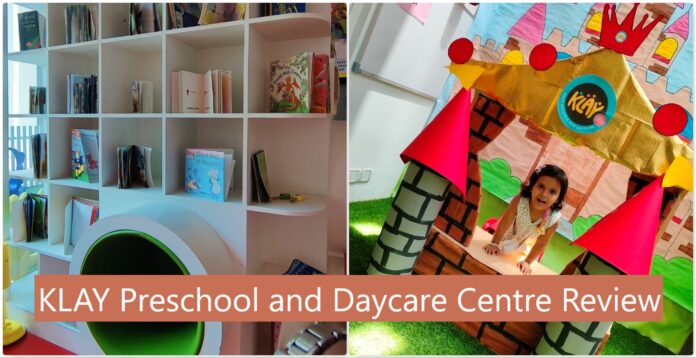 Every parent wishes for a safe haven for their children- whether at home or outside. They want an environment that is comfortable, secure, and learning inducing where their kids can grow and thrive.
That's why we are extra careful when choosing schools, daycares, learning centers, etc. And, undoubtedly a welcoming, educative, and fun ecosystem is what draws us to the KLAY Preschool and Daycare Centre, located inside the Brigade Signature Towers on Old Madras Road.
"My 3-year-old daughter, Druvika loves being at a KLAY center. The open role play area, activities, and the interaction with the teachers are some of the positive things that will promptly catch your attention at any KLAY center."
This outlet is also owned and managed by the parent Organization which is a well-known name in this niche and has several outlets all across the country. Like any other center, this outlet is also equipped with child-friendly facilities and expert professionals.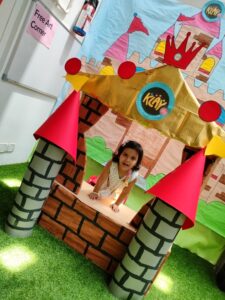 Some important facts about the Klay, BST tower branch, Bangalore:
Location: Easily accessible from the main road
Age criteria:  6 months to 10 years
Nos of grades: 3 (KG, LKG and UKG)
9 to 5 Daycare for a Pre-K student will cost around Rs. 25000 per month in BST branch. meals are not included in this.
Fees for a normally schooling (Pre-K) kid should be around Rs. 10000 per month, Schooling hours 9AM to 12PM. (Fees might differ centre to centre and city to city)
Easily accessible from nearby apartments like Prestige Tranquillity, Pruksha, GR Sun Villas, Brigade Golden Triangle, etc. However, they do not have a pickup and drop service which might be a hassle for many parents and an extra expense.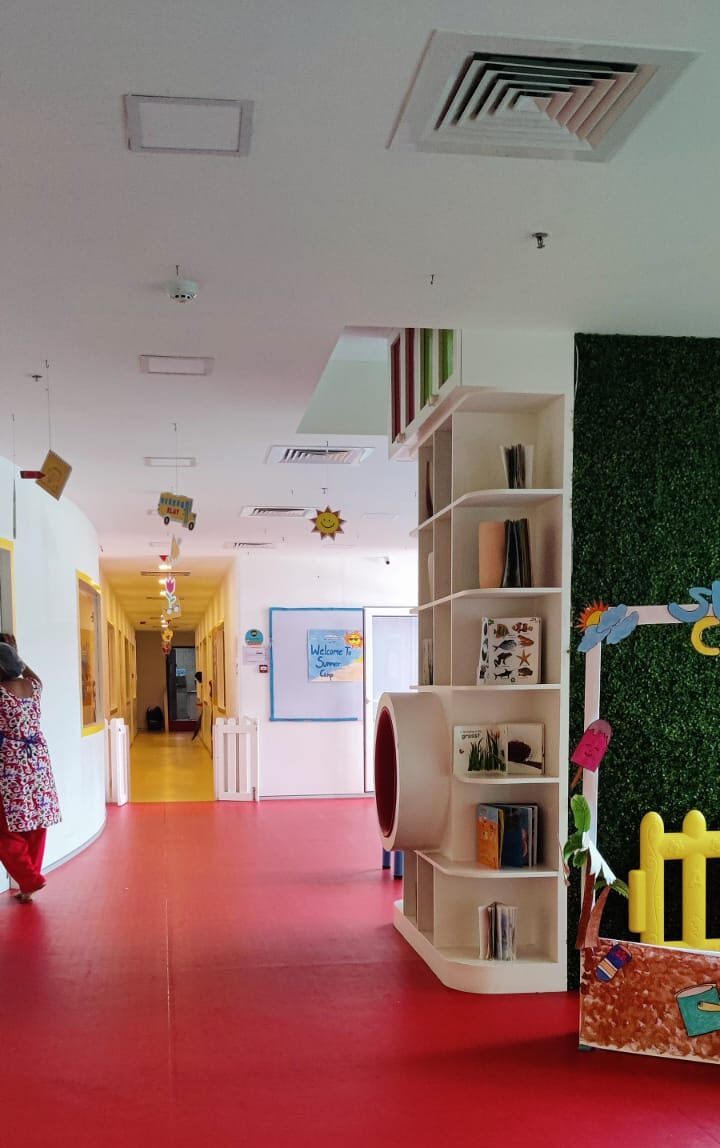 Some important factors that make the Klay Preschools a preferred choice for parents are:
They have AC classrooms, separate spaces for infants, toddlers, and kindergarten, fully equipped and hygienic kitchen and play area.
The classes are spacious and equipped with CCTV Cameras. The parents get access so that they can see their child from anywhere anytime.
All classrooms have finger guards installed in the door to prevent any accidents. Every classroom has fire extinguishers, away from the reach of the children.
They are specially designed learning modules for different age groups which help to nurture the skills of a child. Their activities are designed to nurture both the physical and mental abilities of a child. They do not encourage screen time so most of their activities aim to enhance different skills in a child.
Their play area is well-guarded and spacious. Every class has a separate playtime to avoid any congestion and better monitoring. They are a cute library with a variety of books.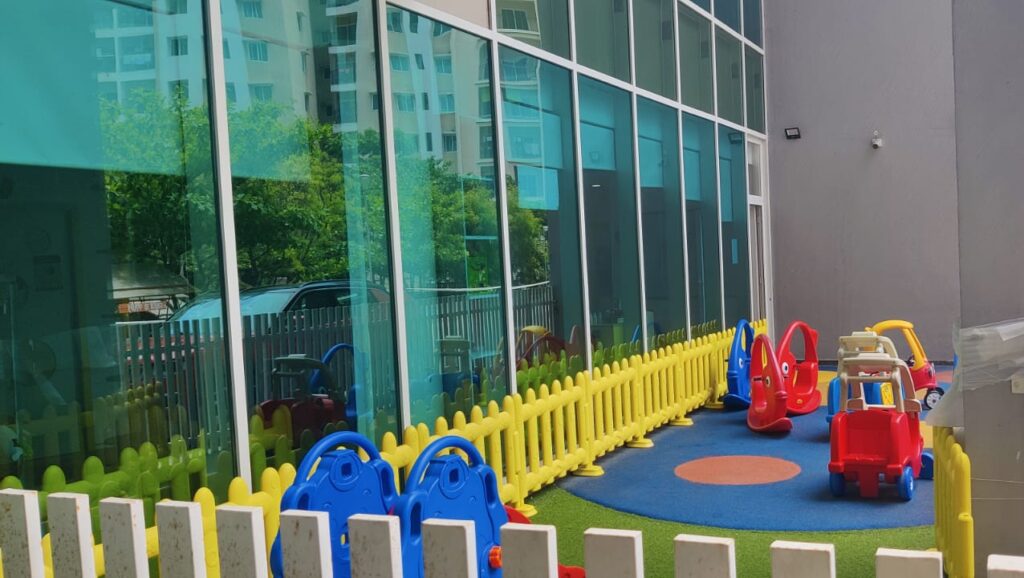 Their student-to-teacher ratio is well defined so that every child gets proper care and attention according to their age group. Kids are encouraged to eat on their own, however, personalized care is taken in special cases.
Attendants are assigned 24X7 for every class and always monitored by the teachers.
The restrooms are cleanly maintained, and kids are always assisted.
All their staff are trained periodically and has to pass through a strict background verification process.
Every aspect of the facility has been planned, executed, implemented, and approved keeping the safety and developmental norms of the children.
There is a corner changing room in every class for the daycare which is under surveillance. For the daycare, they have proper arrangements for kids to nap with clean beddings provided by parents. Parents can opt for in-house food or can also opt out of it and send food from home.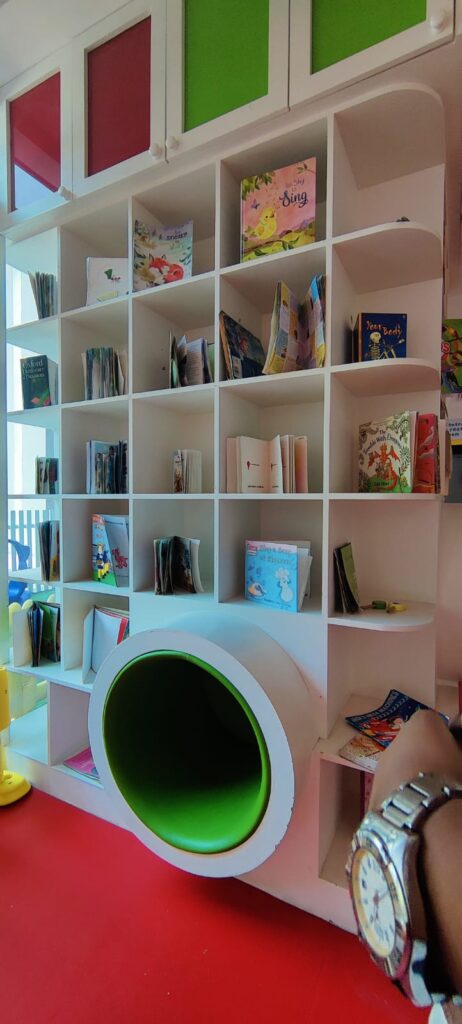 Parents get access to an online app where the daily food intake and other information are updated for them to see and review. However, the app is a paid service, and many parents are not comfortable with it.
Kids are only handed over to the parents or authorized personnel with the ID card issued by KLAY.
Periodically, they plan for different fun events for the kids, and often parents are invited too. This helps in better bonding, and also learning different things in a fun way.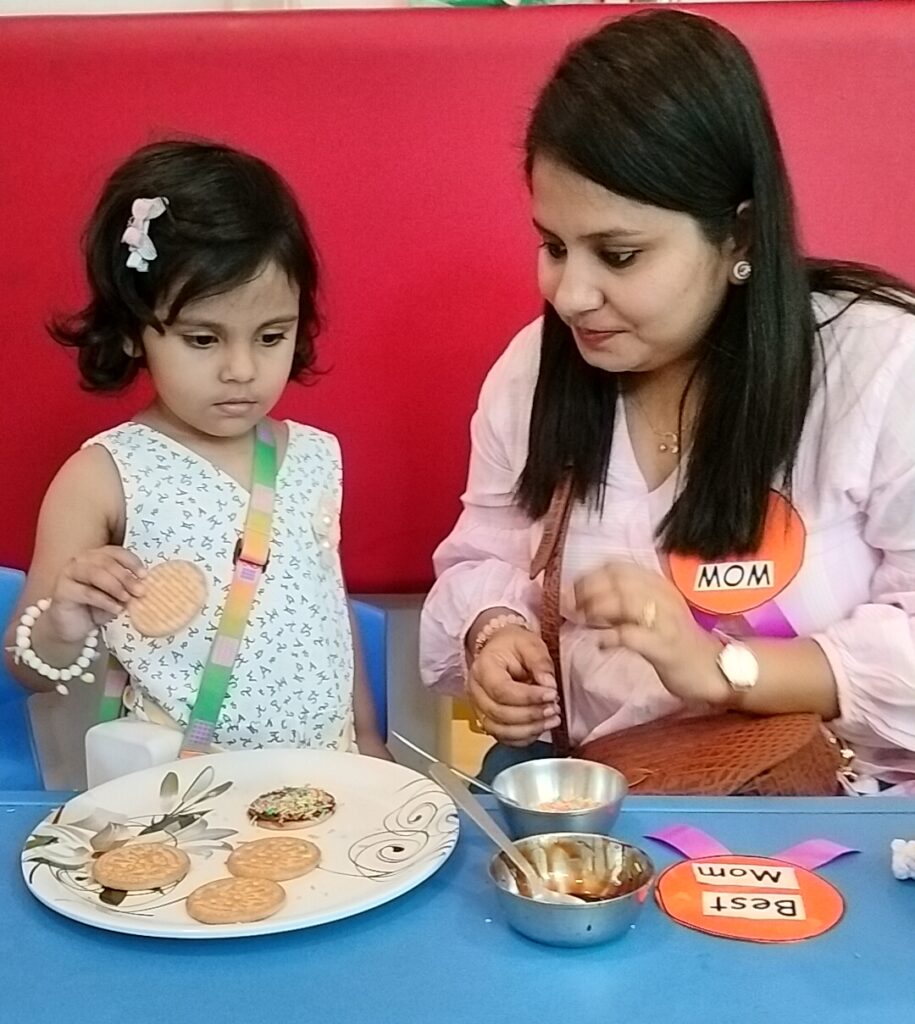 There is an advantage for parents who wants to adjust timings for urgent occasions. One can request them to provide daycare services to the child on these occasions on a payable basis, even if the child does not regularly avail of this service. The parent can be relieved that their child will be taken care of.
Klay schools has tie-up with many big organizations and if your organization is one you can actually get a huge discount on fees.
Despite being one of the best preschool and daycare chains, there are always some loopholes and scope for improvement. I would like to highlight a few such areas-
Absence of transport services is a major challenge for this KLAY center, and they are not planning to implement it soon. It is important for most working parents who might face difficulty in dropping off and picking up their children. It is also an added expense considering the expensive commute charges in the city.
Secondly, their newly launched parent portal/app is a chargeable one. I feel that should not be the case because it must be included in the enrolment fees. As parents, we are entitled to the information of our children like report cards, photos of activities etc. so we shouldn't be paying extra for it. Often, they ask for payment for small things they introduce which becomes cumbersome for parents. So, sometimes I find them a bit heavy on the pockets.
Coming to the third point, though they plan a lot of activities for the growth and development of kids, their curriculum doesn't focus on writing a lot. Compared to other preschool models, a child gets basic writing training by the time they are ready to enter school. However, here the focus on this aspect is lacking, and I feel they must consciously consider this.
"Overall, KLAY centers are really well-planned and well-managed to give a holistic learning environment for infants and toddlers with utmost importance to safety, security, and hygiene. I would love to recommend them for preschool and daycare.
There are definitely some areas that they need to review and plan better so that it is an enjoyable experience for the kids, and an effective solution for parents as well."
So, if you are looking for a similar service for your child, get in touch with your nearest KLAY center for further assistance.
Also check –