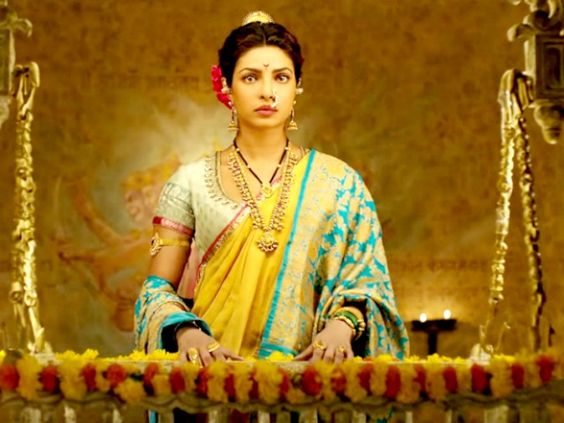 From a small town Bareilly girl to Hottest Woman of the Year 2016, her life seems like more of a fairytale. Grown up as a girl with low self-esteem she has broken all the stereotypes and has emerged to global star. Yes, u guessed right, we are talking about our very own Priyanka Chopra!
After winning Miss World Pageant in 2000 she made her debut in Tamil film and gradually stepped into Bollywood. But who would have thought that there would come a day when we would see PiggyChops having a fun chat with Jimmy Kimmel!
Apart from making to America's network series Quantico, the actress also managed to earn a spot on the country's music charts with her voice in album 'In my City' and 'Exotic". Priyanka Chopra is one talented actress and has got everyone on their toes whether in Bollywood or in Hollywood. With her enviable achievements, both in national and international avenues are making us feel super proud of her.
From international television to magazine covers of Maxim, the former beauty queen has it all. Let's have a look at the life of this tough, strong, diligent, persevering desi girl:
Small Town Roots!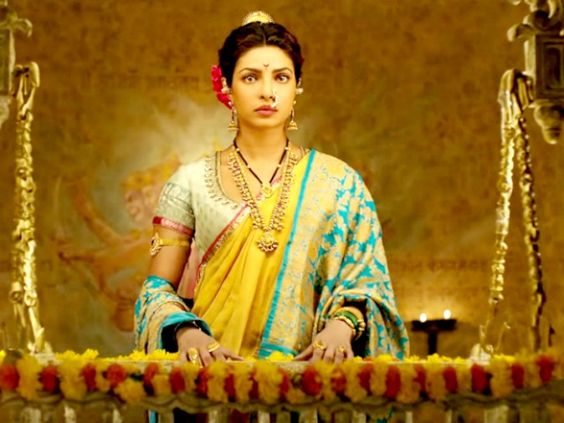 Born to physician parents in the Indian Army, she calls Bareilly her hometown. She was competitive as a child and to make her parents embarrassed she used to mimic people. Speaking at one of the Youth Summit she revealed – I was gawky imperfect, had low self-esteem, came from a modest middle-class background, had white marks on my legs. But I was damn hard working. Today, my legs sell 12 brands!
And the winner of Miss World 2000 is….

The series of beauty pageants started when she won local 'May Queen' during school time. At the Miss India 2000 finale, as the night progressed she charmed everyone with her intelligent and raw natural beauty. She then went on to represent India in the Miss World pageant, where she was crowned 'Miss World 2000' just at the age of 17.
Hello, Bollywood!
PC made her Bollywood debut with The Hero: Love story of Spy as a supporting actress in 2003. Brushing her acting skills and after a long list of flop movies, she returned with a bang and then there was no looking back! 'Mujhse Shaadi Karogi', Bluff master, Fashion, 7 Khoon Maaf', Don, Mary Com, Bajirao Mastani… the list of her versatile acting movies is endless! She mentioned once that she took on Barfi, only because director Anurag Basu said thought she couldn't.! She accepted the challenge and nailed the look. We wonder how awesome she is!
Just like Khans and Kapoors, she is all set to make Chopra's rule the Bollywood as her cousins Parineeti Chopra, Meera Chopra, and Barbie Handa had already entered to Indian Cinema. We wish Chopra sisters all the best!

Must check – Celebrity Siblings! Real Life Siblings in Bollywood
Ticket to Hollywood
PC has taken the USA by a storm with her role as Alex Parrish in ABC's American Series Quantico. The actress has played an FBI trainee in the series and has made appearances on America's most popular shows such as Jimmy Kimmel Live and Good Morning America. With a parallel career in Bollywood and Hollywood, the stunning actress is all set to make her big Hollywood debut as sexiest villain with 'Baywatch.'
Read More – Sneak Peek into the Quantico star Priyanka Chopra's Beauty Products
The Rock introduces Priyanka Chopra saying, "There is one woman in the world who can handle such pressure". The busy actress is also shooting for the second season of Quantico. She had shown her vocal talent early in her pageantry career to single album releases 'in my City', 'Exotic' and 'I can't make you love me'. How amazingly talented she is…!

Laurels…
The single lady is on the top of her game and is making quite a name for herself. Apart from winning Film Fare Awards, Best Actress Awards, and many others, the recent addition to her long list after winning the Padma Shri is her inclusion in Time magazine's list of 100 most influential people. She has been named as with World's Sexiest Woman and Hottest Women of the Year by Maxim India twice. We believe the stunning actress fully deserves the title!

Priyanka Chopra After Padma Shri – "I DON'T NEED AN AWARD" Said PADMA SHRI PRIYANKA CHOPRA
Crazy Fan Following…

The 34-year-old actress is today an icon and role model for people. Her Instagram feed shows how she dreams and lives life like any girl across the world. The diva is one of the most loved celebs in India and cross borders. With millions of followers on Instagram, Facebook, and Twitter her cutest fan is her little niece Krishna!

Philanthropist actress…

She has her own foundation "The Priyanka Chopra Foundation for Health and Education". She donated 5 million to Nanavati Hospital to build Cancer Ward named after her late father. She was nominated for the Swachh Bharat Abhiyan. She also supports Awakening Youth" (an anti-addiction programme) and was appointed as a UNICEF Goodwill Ambassador for Child Rights. The actress has pledged to donate her own organs after death.

We want to say something to Priyanka Chopra in her style…

We have loved her fabulous journey to stardom and we wish she achieves new heights and laurels. Love you PC..
Read More-