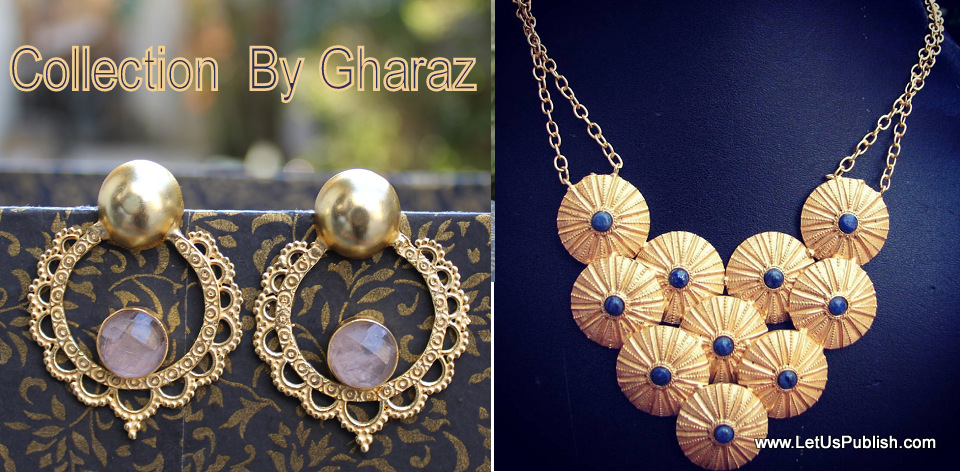 Being an entrepreneur is not always easy for youngsters but 24 Years old  Vishaka Agarwal is the one who achieved a huge name in jewel designing in very young age because of her hard work and believe. She is one of the most creative budding jewel designer based in Jaipur, Rajasthan.
Her jewels are getting love not only from the pink city or Rajasthan but worldwide. Here we are with a short interview & collection by Vishakha and her journey with Gharaz.
All jewelry lovers would love to read you here 🙂
Can you give details about your background and how did you become a jewelry designer?
I am 4th generation in my jeweller family.   My parental surname is "SARAF" that means dealer of gold and silver jewellery. It itself is an inspiration to continue that business for me. I have seen creativity of jewellery by birth so i got inspired to join this business.
How did Gharaz happen? And please tell our readers the meaning of 'Gharaz'.
I am the eldest child of my family so I had to join business as well as I was interested in jewellery from my childhood so after working 5 years with my dad, I was capable of starting my own brand with his support and believe. So that how "Gharaz which means Design,View & Want" happen.
Your designs are a mélange of traditional and contemporary. What inspires you to design stunning jewelry collection?
The best example from my jewellery which relates to Indian heritage tradition is my hand carved jewel pieces. I get a lot of my ideas from the tradition, Rajatshan's heritage architecture, villages of Rajasthan.
You belong to the jewellery business family, so what are the lessons and advice that help you in following your dreams.
I have learnt to deal with people with politeness, as well as to serve my customers at time and completing my orders timely without compromising quality. The best advice what I have got is that if we need to make a position in market then we have to be unique and we have to think beyond everyone's imagination.
Please tell our readers more about the designs and challenges that you face as a jewellery designer.
As I was from a jeweller family I haven't faced lot of challenges in manufacturing my designer stuff what I have gone through was when I started learning jewellery designing I wasn't at all artistic I was always into reading and writing but now when I thought to fight from my  fear I became what I wanted to be.
We find your jewellery designs extravaganza, could you tell us the technique and hard work behind each design?
My all designs are inspired from Rajasthani culture and I add some modernity to them to make them contemporary I provide lot of semi precious stone options to people to choose from. And our skilled labour to a great job for making them alive , all my pieces are handcrafted in India with 22kt gold plating and I only use semi precious stones in my all designs.
What is your mantra for a successful entrepreneur? Please share in your ideas, tips for the budding entrepreneur.
Believe in yourself & you will surely succeed, a girl who was never into art is now known for her art.
As a budding designer I want to say that you should take risks and never lose hope.
Be creative, Do creative
What are the upcoming projects that we would be seeing soon?
For my new collection, I am working on designs inspired from ancient coins and spiky petals.
You will get to see them soon.
If not a jewellery designer, then what would Vishakha Agarwal be?
I would be an interior designer because I was always interested in maintain my home and interiors.
One message you would like to give your readers
It feels great to be the one you always want to be 🙂 I wasn't sure how I will be a young entrepreneur, but it was always my dream to be the one whom people admire. Even I wasn't at all artistic but I learnt sketching & look what I m today.
I just want to give an advice to the future entrepreneurs that if you want to be something you have to take a step for yourself. Once you have decided to do so no one can dare to stop you from being successful and trust me you are going to be proud of yourself!
Collection By Gharaz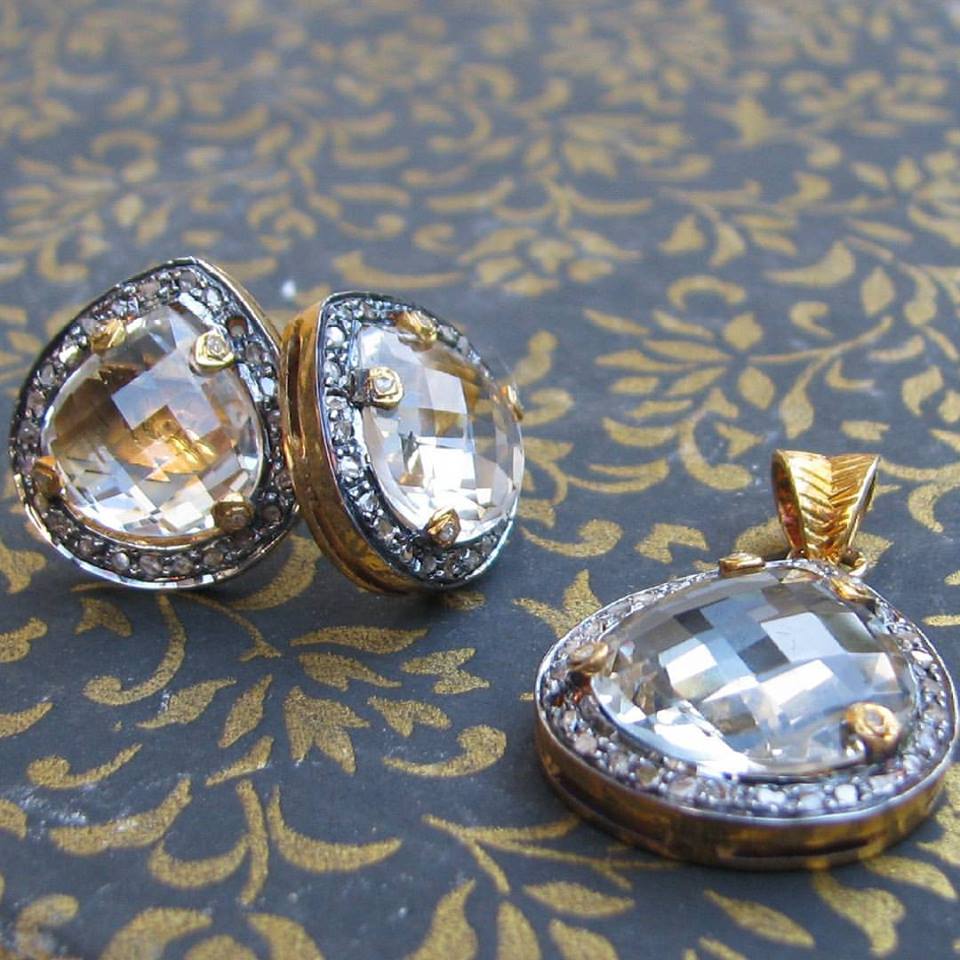 Thank you Vishakha for showcasing your creative work, we would be waiting to see your new collection and we wish you more success and laurels.
Readers, don't miss to share your love for the amazing jewel designs, you can also visit http://www.gharaz.com/shop/ to buy some. Happy Shopping 🙂

Read More Articles-