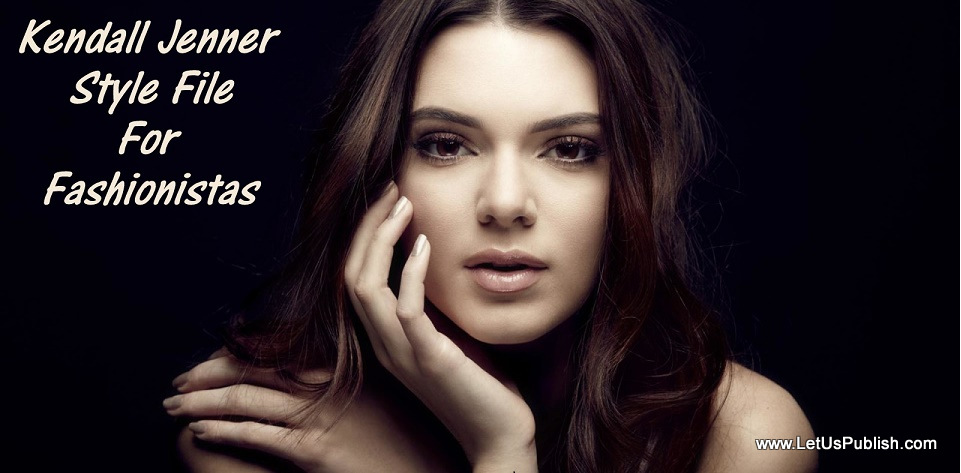 It takes a great deal to become Kendall Jenner-the rising face of fashion weeks and every girl's inspiration. She is an epitome of the Coco Chanel famous lines, "Every day is a fashion show and the world is runway".
The brunette beauty has a magic that spellbinds everyone, be it walking on the ramp or out of her house- she is a true diva. Kendall Jenner, the popular and most followed super-model is known for her role on the reality show Keeping Up with the Kardashians.
Since her reality show appearance for which she has won several accolades, she has charmed the world with her splendid dressing sense, both on the fashion shows and off the duty look.
Right from Kendall's makeup, dressing to her private life, her fans religiously follow her and attempt to don her fashion look.
She is known as the queen of street-style and no doubt we all agree to that. KJ's style quotient has even attracted a massive number of Instagram follower, she plays her role of super-model perfectly and inspires every girl to rock like her.
And as we are gushing over her fashion style, we decided to show you her top looks which are hypnotic, absorbing and haute.
Enjoy and just like us stay glued!
The charming beauty walks like a boss in this all grey outfit, which is a major inspiration for all the working women across the world. We love her high-waist trousers and her stylish coat. To accent the look the super-model teamed matching pumps.
source:elle.com
The style-queen who has got fabulous height looked gorgeous in this black cutout jumpsuit. Only she can make a head-to-toe black ensemble look arresting, and we are crushing on this modish style. The look is just picture perfect- her hairdo, sexy black jumpsuit and haute number heels.
source:popsugar.com
Not only famous for her head-to-toe black styling, she even dons all white look impeccably. Every girl, who is bored wearing the same kurti-leggings can try this style with her ethnic outfit- a side slit tunic with ankle length pants.
Isn't it resplendent? What we love is her impressive range of bags that she carries in elan, the yellow-black melange bag brings a dash of style to this stylish outfit.
source:elle.com
We have just one word for her style-swanky. She dresses to nine and amazes us every time. It is evident with her style sense that how much she adores crop top and this uniquely style crop top with high-waist blue pants, flaunts her toned midriff. The outfit was enough to hook everyone, but the camel shade lapel coat, nude pumps were a bang on.
source:marieclarie.com
Kendall Jenner knows how to look groovy and this is a testimony for her grooviness. The lush, fierce look of the leopard print jacket brings an edgy look and her lacy cami beneath is worth noticing. Her trademark black skinnies and boots added glam quotient and made us want more of her.
source: harperbazaar.com
The one thing that caught our eyes are her hot red lipstick- we just love it!. Her scoop-neck top with high-waist brown pants and the jazzy leather jacket makes her look blazing hot. And what a smart way to wear white sneakers which balance her hot look with the girly look.
source: E! Online.com
We all know how much she loves posh leather pants and she reveals that elegantly in this look. The halter neckline, cut out top flashes her oomph body and the pumps are worth drooling. Her famous smokey eye makeup accents the trend-setting outfit.
source:marieclarie.com
It is not just head-to-toe black diaries, it is ruffled sleeve top which caught our interest. She looks a charmer here and gives inspiration to every woman to go all black. Her sling bag and loafers rightly team the modish outfit.
source:dailymail.com
This is another style which we have listed for the working women. Ladies, get inspired by this look, where Kendall looks adorable in a crisp white shirt with striped grey pants and loafers. Doesn't she reflect power-dressing? So steal her look and look fashionable and professional at the same time!
source:dailymail.com
We decided to come to an end with this stunning outfit of Kendall, which is everything but simple. She looks racy, seductive and siren hot in the red thigh-high slit gown. Even her embellished heels and diamond bracelet perfectly complements her look.
The pop of red lipstick accentuates her outfit giving the inspiration to look hot. The one-shoulder gown shows her body to die for and svelte bods like her can wear this on date nights and bring a smoking hot look.
Drooling still on her hot looks? then do share with us which style of hers craved your heart to own such a style.
Post that might interest you-