Women empowerment is one of the agendas in priority in today's society. Women are empowered as never before and they are established in different roles in the society.
Bollywood has not lagged behind in depicting the glory of the women in its films. Some of the must watch Hindi movies for today's women are as follows:
Sarbjit – Sarbjit is a Hindi biopic film of a man called Sarbjit Singh who hails from the state of Punjab and was caught by the Pakistani army. He was seen across the border by the Pakistani army and they arrested him. He was imprisoned for decades with the allegation of being Indian spy.
In order to free him, his sister Dalbir Kaur had struggled for 23 long years to get him released from the jail. This is the basic plot of the story. Sarabjit is played by Randeep Hooda and Dalbir Kaur is being played by Aishwarya Rai Bachchan.
Akira– A story about a little girl who learns early in life that submitting to wrong-doing is not right at all, even if you have to suffer for it to a certain extent. Good tip, and Akira the remake of a Tamil actioner begins with promise, showing us how girls can choose karate over 'kathak' and flowers. Sonakshi Sinha plays the protagonist character in the film and worked well. True inspirational story for the women of today.
Mary Kom– Mary Kom is a story of woman boxer who have struggled all the way to reach her goals. Priyanka Chopra plays Mary Kom, a girl from a poor family in a distant village in Manipur. This is an inspirational film that should be watched by every woman.
Neerja– The film is set on the real incidence of September 5, 1986. Neerja Bhanot played by Sonam Kapoor, flying as chief purser for the first time, is readying for her morning flight while four terrorists affiliated to Palestine's Abu Nidal Organisation are offering their last prayer in Lyari, Karachi.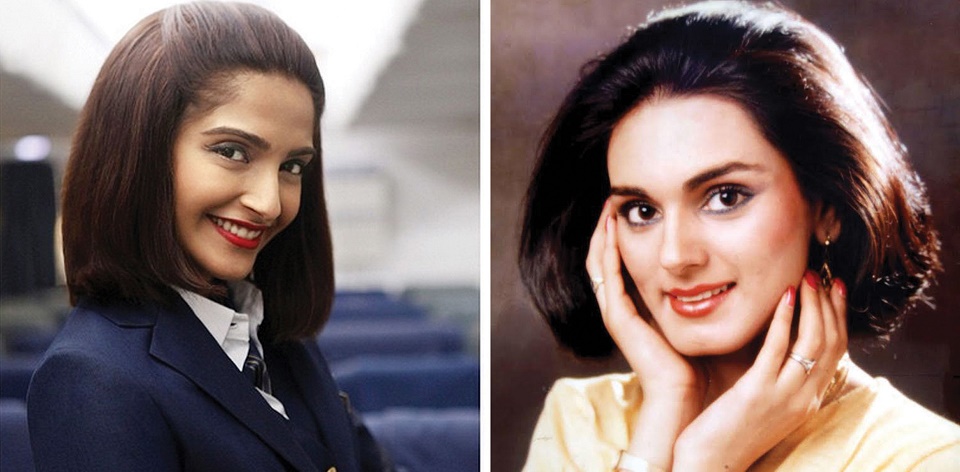 These dreadful terrorists manage to board this particular flight with their ammunition, but the full extent of their plan is completely reduced when Neerja alerts the pilots, who run away. The real trouble then becomes the boarding zone where 360 passengers are left at the utter mercy of some trigger happy cynics.
A story of a brave airhostess is indeed inspirational and a must-watch for all, especially women.
Mother India- Cultivating in the backyard of rural India, the overall aesthetic value of the movie largely remains on very well depicting the meager lives of the poorer citizens of the newly formed nation. It very well emphasizes on the idea of building a greater nation through perpetual hard work and traditional values.
Other major ideas which are associated with the movie are; championing the cause for equal opportunities, importance of education, female prowess and fair loaning policy to the farmers. This is a movie which is a must watch for every woman and witness the woman prowess.
The Dirty Picture- This film is a heartwarming rise and fall story of a non-entity who turns out to be the biggest sex-symbol in the movie industry, loosely modeled on the lines of real-life temptresses of the 80s like Silk Smitha and Disco Shanti. Reshma, the protagonist of the film played by Vidya Balan might not have admirable acting abilities but the character surely knows how to use her sexual charm to her benefit – both onscreen and off-screen.
This quality gave her an easy entry into the glamorous cine-world and soon she started dominating the film posters and ruling hearts of millions of fans.
A true inspiring story of a mediocre woman rising to great heights of success and then her downfall due to her unprofessionalism and undisciplined approaches in her career.
You may also like to read –
Save