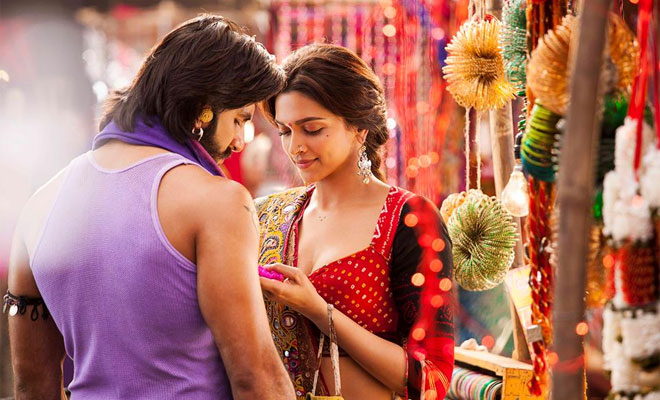 Don't have any after Valentine plans with your special? Then how about celebrating the day by movie marathon? Yes spend your romantic weekend by watching some of the evergreen Bollywood romantic films and make your day Bollywood style romantic.

If your partner is a Bollywood buff, then he/she would definitely enjoy the movie marathon, else you can think of a private dinner date and movie at home and bring a cozy environment and make your partner feel special and lucky to have you.
So if this plan works for you then read further and find out the top evergreen romantic Bollywood films to watch for Valentine's Day.

1. Dil:        
This romantic drama begins with fights between the couple (Madhuri Dixit and Aamir Khan) and ends up in love. The story shows the immense love of the couple and is definitely worth a watch if you like a drama that has a mix of comedy and romance.

2. Qayamat Se Qayamat Tak:
Do you enjoy 90s romantic drama flick? Then you would like Qayamat Se Qayamat Tak, which we can say is the Hindi version of Romeo-Juliet. The cute story of the lovers and how they fight against all odds for their love will inspire you to stay strong with your partner.

3. Lamhe:
This is a heart poignant story that shows that love has no limits. It is a beautiful love story of Anil Kapoor and Sridevi with a twist. We don't want to share the plot and be a spoiler. If you haven't watched this story then do watch this film and rekindle love.

4. Maine Pyar Kiya:
Every love story starts with a friendship and if you want to relive your memories with your partner, then you ought to watch Maine Pyar Kiya, a love story that has a story telling of friendship, struggles, and passion.

5. Hum Aap ke Hain Kaun:
If you enjoy romantic films with a touch of family drama then you would love watching Hum Aapke Hain Kaun. The cute love story of Prem and Nisha amidst the wedding preparation will make you go aww.
P.S there are two amazing actors Salman Khan and Madhuri Dixit, who will make you fall in love with them!

6. Dil Toh Pagal Hai:
This is a love triangle, but the intense love between Rahul and Pooja will make you believe in love. The "aur paas" scene from the film is still one of the most romantic scenes of Bollywood.

7. Kaho Na Pyaar Hai:
This innocent love story will bring tears of joy and sadness. It is a romantic thriller, but the movie has a fusion of all emotions. The story shows sweet love between a couple, the pain of losing someone special and then to find love again. You will feel all emotions in this epic film.

8. Rehna Hai Tere Dil Mein:
This was one of the best romantic films of the 90s and if you love hardcore romantic film then this is a must watch. The way Madhavan wooes Dia Mirza in the film is totally adorable. Worth watching!

9. Rab Ne Bana Di Jodi:
In this world, where people are going commitment phobic, Rab Ne Bana Di Jodi will show you how arrange marriage can get you the partner of dreams. Maybe not the perfect partner, but the one that your heart always needs- a gentleman!

10. Jab We Met:
We believe you can watch this umpteen number of times and yet never get bored of it. It is a film that will make you believe in destiny and you might never know your life partner might be just around you!

11. Dilwale Dulhania le Jayenge:
Hands down to the best romantic film of Bollywood. It is one of the evergreen love stories of two young couple. It is a complete filmy, movie but if you love Bollywood, then this is the film that you should watch on Valentine's Day.

12. 2 States:
Love is blind to religion, caste, community, and everything that is defined by the world. 2 states is such kind of love story of couples that come from two different castes, states and the struggles they face to stay together. Need the inspiration to stay strong in your relationship? Then do watch this film.

13. Hum Tum:
Hum Tum will make you believe that someone, somewhere is meant for you. This light-hearted romantic film is all that you need on your special day.

14. Ram Leela: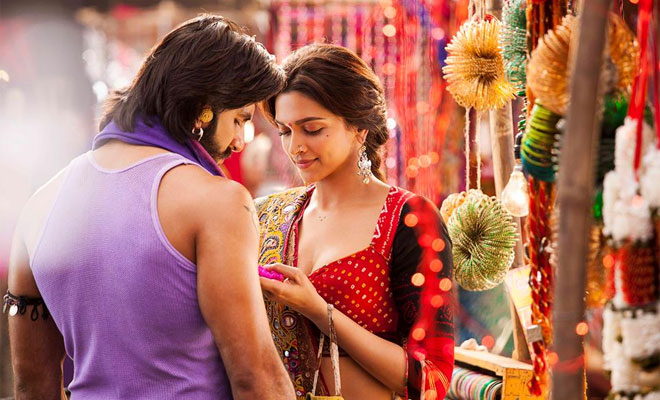 If you want to watch intense and passionate romance then this is the movie you should go for. Ranveer Singh and Deepika Padukone bring life to the character and is really a heart-wrenching story worth watching.

Tell us which is your favorite romantic film in the comments below.  Image source- google.com
You may also like
Save
Save