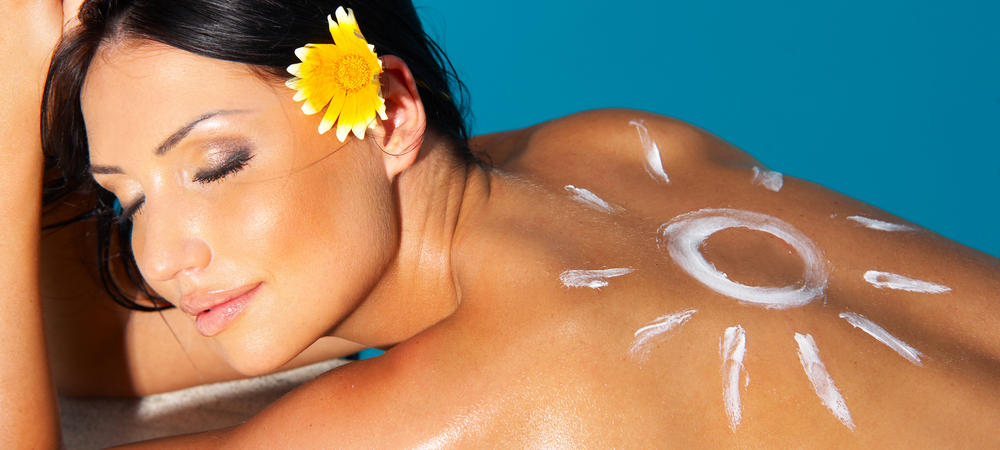 Get ready to say bye bye to Sun Tan fast and naturally with home made face packs!
Summer time brings fun and party time. Weekends and vacations are dedicated to a beach destination. So if you had planned an awesome beach vacation, we wish you have complete fun, but along with that, we would like to remind you of the beautiful sun tan (beautiful for the people in West). The stubborn sun tan, which gives an uneven skin tone and if you are Indian then you would completely hate it.
Sun tan happens when your skin is exposed to the sun's UV radiation. But to protect the skin from damage, the skin produces melanin, which unfortunately darkens the skin and gives you an unwanted suntan skin. Along with a suntan, if you are exposed to the UV radiations for a longer duration, there are possibilities that your skin can age, wrinkle faster.
We are sure no one wants a wrinkled, tanned skin and that is why we bring a fabulous post which would keep your worries at bay and let you enjoy your beach vacation. Now you wouldn't have to sit long hours in a salon for skin lightening, your kitchen would give you all the super ingredients that will help in removing the sun tan. Listed below are the easy, home remedies to remove sun tan from any part of your body. Take a look and say bye bye to sun tan. 
Tomato, Red lentils and Aloe Vera Pack:
source:fitindian.com
If you have a sensitive skin, which is tanned, then this pack would soothe your skin. Aloe vera has hydrating and soothing properties, whereas tomato has lycopene which is an antioxidant and acts as a natural sunscreen and red lentils (masur dal) has exfoliating property. A combination of all three is sure to reduce your tan and help in brightening your skin.
How to make the pack:
Soak masur dal for 20-30 minutes in water and later grind it to form a paste.

Add to the masur dal paste, tomato puree, and aloe vera gel.
Mix it well and apply over your tanned areas (face, hands, legs) for 15-20 minutes. Once it dries, wash it with cold water.
Apply this twice a week for faster results.
2. Papaya and Honey Pack:
source:stylecraze.com
Whatever you eat, apply it on your skin! Yes, we ask you to make a pack of the two filled with goodness product- papaya and honey. We share the goodness of papaya, it has an enzyme papain, which helps in skin whitening, exfoliation and removes blemishes. While honey helps in moisturising and making your skin baby soft.
Also Read – Homemade face packs for glowing skin
How to make the pack:
Cut a papaya into a small portion and mash it into a pulp.

To this pulp add 1 tablespoon of honey and mix it well.
Apply it over your face or tanned parts of your body and leave it for 15-20 minutes.
Wash it off with cool water, with the regular usage, you will see considerable changes.
3. Bengal Gram flour and Turmeric Pack:
source: fashionlady.in
This is one of the favourite pack of every Indian girl and it is easy to make even. Bengal gram flour or besan has skin lightening properties, and can even be used as a scrub. The ancient beauty ingredient turmeric has many benefits such as it helps in reducing pigmentation, discoloration and is responsible for glowing skin. So, rush to the kitchen and start making this pack and remove sun tan completely.
How to make the pack:
Take 2 tablespoons of besan and add a pinch of turmeric to it.

Instead of water you can even add milk, rose water (for cooling effect) to the above-mentioned mixture, make sure the mixture is thick.
Apply the pack evenly over your tanned body and once it dries off, wash it off with cool water.
4. Cucumber, Lemon juice and Rose water Pack:
source:google.com
If you are enjoying drinking nimbu pani and eating cucumbers for the summer, we ask you to make this mixture which would help in removing your sun tan. Cucumber is a natural bleaching agent, hydrates the skin and gives a natural glow. Lemon has good skin lightening properties and rose water will act as a cooling agent.
How to make the pack:
Peel the cucumber and blend it to get the juice. In a bowl, add cucumber juice, lemon juice and rose water and with a help of cotton apply it over your tanned areas.

Leave it for 15 minutes and wash it off with lukewarm water.
5. Yogurt and Orange juice Pack:
source: searchhomeremedy.com
This is a quickie sun tan removals remedy. All you would need is yogurt and orange juice. The natural bleaching property of yogurt will vanish the sun tans from your body and the king of Vitamin C- orange juice, rich in antioxidants will make you feel fresh and in no time make your skin tone even.
Also read – Deepika Padukone Beauty Secrets
How to make the pack:
Mix 2 tablespoons of thick yogurt and add to it 2-3 tablespoon of orange juice.

Now apply it evenly on your skin and leave it for 20-30 minutes. Wash it with normal water, repeat this
6. Buttermilk and Oatmeal Pack:
source:emiratesalerts.com
Another fabulous way to say bye bye to sun tan. Buttermilk will turn your skin soft and heal the blisters, reddens due to heat and nothing can be better than the natural exfoliator oatmeal.
How to make the pack:
Take a bowl and mix 3 tablespoons of buttermilk with 2 tablespoons of oatmeal.

Massage this mixture over your sun tanned body parts and let it stay for 30 minutes. Wash it off with cool water, and you would notice your skin coming back to its original color.
7. Lemon and Sugar Pack:
source:happyhooligans.com
You can use this mixture as a scrub to remove the dead cells from your skin, as well as it helps in removing the stubborn sun tan from your skin. Sugar is a natural cleanser and lemon reduces the blemishes and skin darkness.
How to make the pack:
In a bowl, take 2 teaspoons of sugar and add to it 2 teaspoons of lemon juice. Make sure the mixture is thick and not too watery.

Apply the mixture to your face, hands, legs in circular motion and let is stay for 15-20 minutes. Wash it with cool water and your skin would turn baby soft and even the tan would reduce.
8. Yogurt and Honey Pack: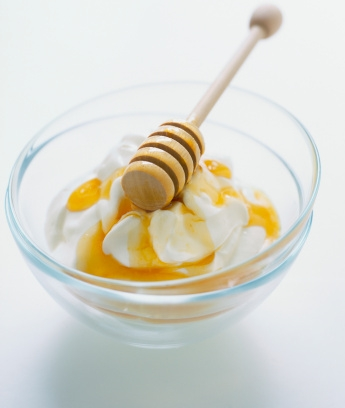 source:a2zlifestyles.com
Are you lazy to blend ingredients, then we bring you the easiest pack that would be ready within minutes? Yogurt is a natural coolant, moisturizer and helps in nourishing the skin. You would even get a natural glow when you add yogurt to your face packs. Honey has soothing properties and is an effective tan removal ingredient. Check more benefits of Honey for skin.
How to make the pack:
Make a quick mixture of 2 tablespoons of cold yogurt and 2 tablespoons of honey.

Apply it all over your tanned body and face for 30 minutes.
Wash it with cool water and be happy to get baby soft and bright skin.
We hope our quick and easy sun tan removal packs help you in removing your sun tan. If you have any more easy sun tan removal DIY do share it with us we would love to see it in the comments below.
Read More Articles-