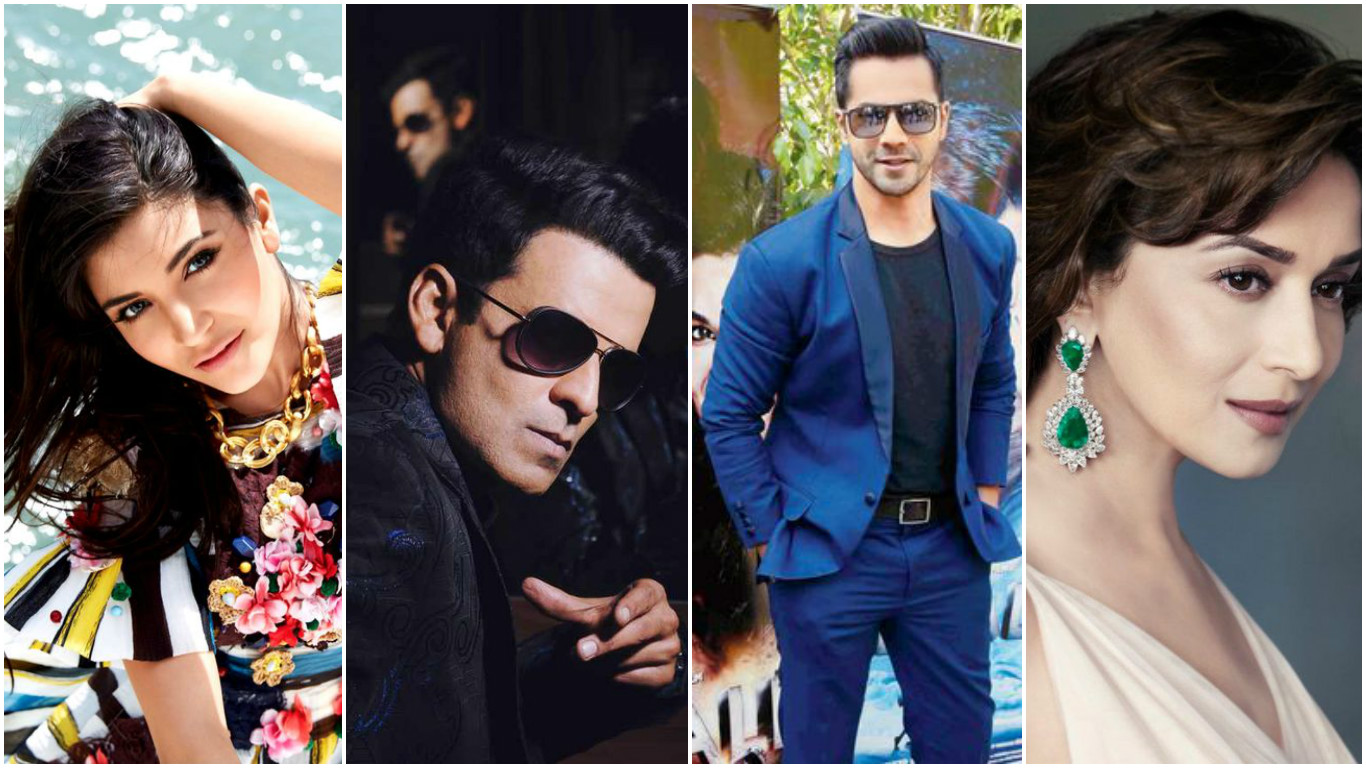 Bollywood celebrities and their zodiac signs tell a lot about them and their success, want to know more? read below.

Jabra Fan is a person who religiously follows his or her favorite Bollywood celebrity and knows everything about the celebrity from their next movie project, their breakups and hookups to their fav holiday destination, food and favorite apparel brand.
A faithful fan knows it all about their celebrity and loves to know every single detail that is happening in their celebrity life. As you are a big Jabra fan, we understand how much you love your celebrity and would love to know more about your favorite celebrity and so we are here sharing with you the zodiac sign of your fave celebrity.
Know your superstar personal trait by knowing their zodiac sign and who knows you might find your zodiac sign similar to your favorite sign. So, let us find out our favorite Bollywood celebrity and their zodiac sign.
Aries:
Date: March 21- April 19
Dynamic, adventurous, passionate and lively are the traits that describe an Aries zodiac sign.
B-town Men: Aries men love anything that is new, innocent and enjoy deep shades such as red, black. The creative bollywood Aries actors are Ajay Devgn, Emraan Hashmi, Arshad Warsi, Akshaye Khanna, Armaan Kohli, Jeetendra.
B-town Women: Aries women enjoy bold colors similar to the Aries men and enjoy a bouquet of daffodils, wild lilies (in case you are planning to send flowers to your fave actress) The peppy Aries women are Rani Mukerji, Chitrangada Singh, Kangana Ranaut, Lara Dutta, Parvani Babi, Jayaprada, .
Some More Popular Stories –

Top Bridal Lehenga Trends For 2020
Five Reasons to Read The Book- 'The Kiss of Life'
Taurus: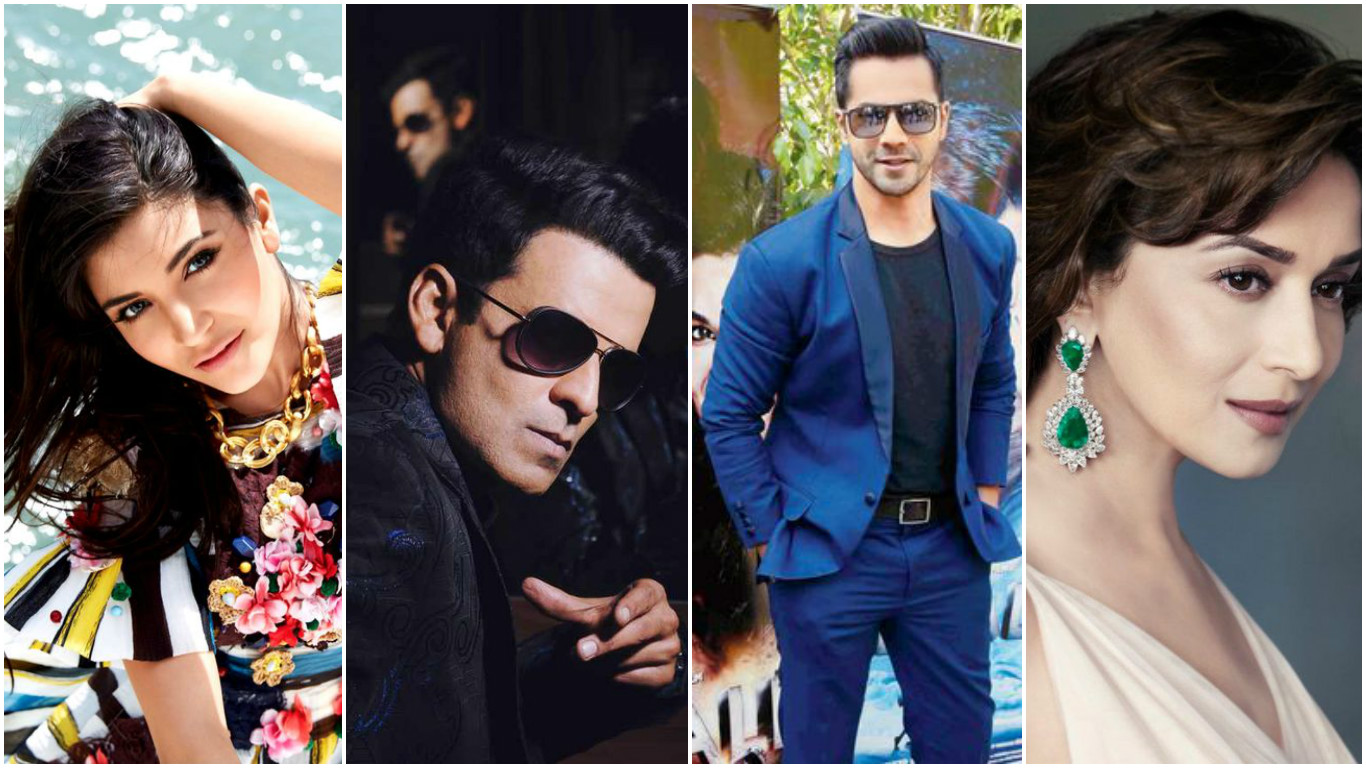 Date: April 20- May 20
Reliable, independent, ambitious, stubborn, cool and understanding are the traits of a Taurean.
B-town Men: The men of this zodiac sign are dependable, cool, funny and down to earth. Your favorite Bollywood gentlemen are Varun Dhawan, Manoj Bajpayee.
B-town Women: Gentle, chic, stylish and sweet are the traits of Taurus women, and B-town Taurus beauties are Madhuri Dixit, Anushka Sharma, Sunny Leone, Pooja Bedi, Zarine Khan, Mamta Kulkarni, Masumi Chatterjee.
Some More Popular Stories –
Sunny Leone Wallpapers and Latest Photos here
Ranbir Kapoor & Katrina Kaif Cute Pics
Gemini:
Date: May 21- June 20
Fun-loving, smart, indecisive, expressive, animated, playful, whimsical are the certain traits of Gemini zodiac.
B-town Men: Gemini men are flirty, talkative, lovable and are obsessed with the shade black. B-town celebs under this zodiac sign are Madhavan, Kunal Khemu, Karan Johar, Mithun Chakraborty, Mahesh Bhatt, Paresh Rawal, Sunil Dutt.
B-town Women: The are versatile, quirky and effortlessly make a style statement and with no doubt the fashionista of Bollywood Sonam Kapoor belongs to this zodiac. Other fabulous personalities are Shilpa Shetty, Sonakshi Sinha, Dimple Kapadia, Ameesha Patel.
Some More Popular Stories –
Beauty Tips Direct from Bollywood Actresses
Sonam Kapoor Stylish Looks in Sarees, Suits and Off- Shoulder Dresses
Cancer: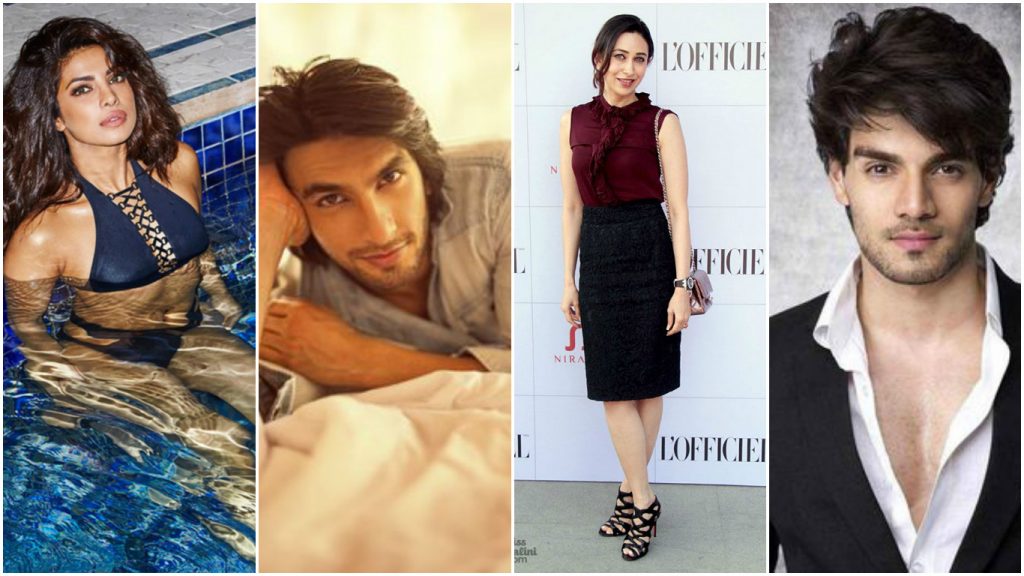 Date: June 20- July 22
Sensitive, smart, imaginative, honest, protective, adaptable, caring are the traits that define a cancer zodiac sign.
B-town Men: Cancer man cares deeply for someone he loves, they are soft-hearted, romantic and dependent. The perfect example of B-town Cancer man is Ranveer Singh. Other eminent personalities are Arjun Kapoor, Sooraj Pancholi, Naseeruddin Shah, Zayed Khan, Atul Agnihotri, Raj Babbar, Amrish Puri.
B-town Women: The cancer ladies are protective, sentimental and enjoy private life, celebs such as Priyanka Chopra, Katrina Kaif, Karishma Kapoor.
Trending Stories –
"I DON'T NEED AN AWARD" Said PADMA SHRI PRIYANKA CHOPRA
5 Reasons Why We Hate Ranveer Singh
Sneak Peek into the Quantico star Priyanka Chopra's Beauty Products
Leo:
Date: July 23- August 22
Charming, fearless, proud, outgoing and passionate are the positive traits of a Leo person.
B-town Men: They are fiercely loyal, dynamic, live life king size attitude, confident and proud. Bollywood men who are born under this zodiac sign are Saif Ali Khan, Arbaaz Khan, Randeep Hooda, Sanjay Dutt, Sunil Shetty, David Dhawan, Mukesh Khanna,
B-town Women: Leo women are bubbly, optimistic, born leader, loyal, funny and Kajol is the first that comes to our mind. Genelia D'souza, Kriti Sanon, Jacqueline Fernandez, Raageshwari, Manisha Koirala, Saira Banu, Rekha.
Trending Stories –
14 Bollywood Classic Movies You Cannot Afford to Miss
Randeep Hooda Biography & Wallpapers
5 Reasons Why Sarbjit is A Must Watch
Virgo:
Date: August 23- September 22
Easygoing, reserved, perfectionist, hardworking, thoughtful, methodical people belong to this bracket.
B-town Men: Akshay Kumar, Ayushmann Khurrana, Vivek Oberoi, Raj Kumar Rao, Shakti Kapoor, Lucky Ali, Rakesh Roshan, Gulshan Grover are men who have the traits of perfectionist, analytical, helpful, organized.
B-town Women: Intellectual, perfectionist, caring are the few traits of Virgo women and Bollywood beauties in this bracket are Kareena Kapoor, Neha Dhupia, Shabana Azmi, Mahima Choudary.
Popular Stories –
Kareena Kapoor Khan beauty Secrets from Vivel's bloggers meet
Celebrity Siblings! Real Life Siblings in Bollywood
Top 5 Reasons to Watch Ki and Ka
Libra:
Date: September 23- October 22
Libra people have the following qualities- Charming, artistic, tactful, well-balanced, sociable, communicative, seductive.
B-town Men: Libra men are charmers and flirty people, they are cool headed and romantic at heart. Ranbir Kapoor, Amitabh Bachchan, Sunny Deol, Shammi Kapoor, Vinod Khanna, Dev Anand
B-town Women: They enjoy a balanced life, have a graceful personality, seductive and loving women. Parineeti Chopra, Rekha, Nargis Fakhri, Hema Malini, Soha Ali Khan, Mallika Sherawat are the popular faces of B-town who come under Libra bracket.
Popular Stories –
List of Hit and Flop Bollywood Movies With Starring Name
Must Watch Bollywood Upcoming Movies 2020 & 2021
10 Most Awaited Bollywood Movie Sequels
Scorpio:
Date: October 23- November 21
Enigmatic, sophisticated, intelligent, determined, charismatic, powerful, intuitive, passionate and strong willed people.
B-town Men: The Scorpio man is sensual, protective, stubborn, logical and smart people. The king of Bollywood Shahrukh Khan is a true Scorpio, whereas other famous personalities are Aditya Roy Kapoor, Kamal Hasan, Amjad Khan, Tusshar Kapoor, Anu Malik.
B-town Women: Aishwarya Rai, Tabu, Athiya Shetty, Zeenat Aman, Esha Deol, Asin, Nandita Das, Raveena Tandon, Juhi Chawla, Sushmita Sen, Neelam are the popular Scorpio, having the traits of strong willed, beautiful, sensual and magnetic..
Also Read –
Top 10 Inspiring Real Life Couples of Bollywood
Latest Bollywood Dance Party Songs Lists 2020
Bollywood Actresses Airport Styles
Sagittarius:
Date: November 22-December 21
Fiery, energetic, independent, optimistic, sincere, fun loving people are perfect Sagittarius people.
B-town Men: Sagittarius men have the traits of fun loving, jovial, energetic, sociable, positive minded. Famous men of B-town are John Abraham, Arjun Rampal, Jimmy Shergill, Ritesh Deshmukh, Prateik Babbar, Dino Morea, Boman Irani, Shatrughan Sinha, Dilip Kumar, Govinda, Dharmendra.
B-town Women: Straight forward, peppy, ambitious, good-humored are the traits of these women and love the color black. And the popular faces of B-town are Diya Mirza, Konkona Sen Sharma, Sharmila Tagore, Rakhee Sawant.
Most Popular –
How to Download Bollywood Songs?
Salman Khan Diet Plan – Pre and Post Workout Daily Diet
Top 10 Bollywood Singers of 2020
Capricorn:
Date: December 21- January 19
The common traits of Capricorn people are disciplined, ambitious, determined, practical
B-town Men: A Capricorn man enjoys blue and black shades, and are determined, sensitive, loyal and stubborn people. Hrithik Roshan, Salman Khan, Farhan Akhtar, Anil Kapoor, Siddharth Malhotra, Imran Khan, Johnny Lever, Rajesh Khanna, Kabir Bedi, Uday Chopra, Irrfan Khan, Javed Akhtar, Nana Patekar,
B-town Women: Top celebs who are Capricorn are Deepika Padukone, Twinkle Khanna, Bipasha Basu, Farah Khan, Nagma, Sonali Bendre, Vidya Balan.
Popular Buzz –
Salman Khan – Know how an Accident changed his life
Deepika Padukone Hair Styles? then check this blog

Aquarius:
Date: January 20- February 18
Practical, determined, friendly, knowledgeable are the traits of an Aquarius personality.
B-town Men: Charming and friendly dominate the Aquarius men and few examples of Bollywood men are Abhishek Bachchan, Bobby Deol, Jackie Shroff, Rahul Roy, Randhir Kapoor
B-town Women: The beauties of Bollywood who belong to this lovely zodiac sign are Preity Zinta, Shruti Haasan, Urmila Matondkar, Waheeda Rehman, Tina Munim.
Pisces:
Date: February 19- March 20
Imaginative, sensitive, reactive, perfectionist define a pisces personality.
B-town Men: Aamir Khan, Tiger Shroff, Anupam Kher, Abhay Deol, Shahid Kapoor, Fardeen Khan are the famous personality belonging to Pisces zodiac sign.
B-town Women: Kangana Ranaut, Shraddha Kapoor, Alia Bhatt, Urvashi Rautela, Shreya Ghosal, Pooja Bhatt, Bhagyashree, are popular personalities of Pisces women who enjoy being fashionable.
We hope we covered all your favorite celebrity, in case we have left any of the B-town personalities, we would love to see them in the comments.
Read More Articles-