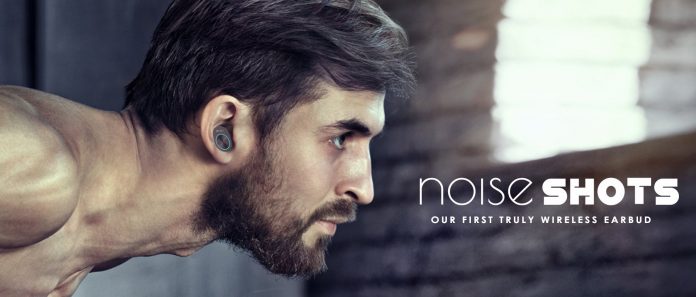 Whats all the buzz about Truly Wireless Earphones?
Is that what you have been thinking lately ?
You will get all your answers in this post.
To begin with, what does Truly Wireless means?
Well after Apple's AirPods came into existence, the whole Bluetooth earphones industry changed.
Even though the previous earphones were wireless but they still had wire connections which led to a lot of inconvenience during workouts or any other physical activity.
Truly wireless earphones fix all these shortcomings as they fit straight in the ear without any wire at all.
Out of curiosity I also wanted to order one but I didn't have 15k for earphones, and that was the time when I came across Gonoise Shots.

Gonoise Shots – Truly Wireless earphones Price 
A budget Truly Wireless earphones with great design & promising features, so I ordered one in Rs.2999 from their website.
Gonoise Shots – Truly Wireless earphones Review
When I received them, the first look was beautiful. The design is attractive & looks premium. Surprisingly they were very comfortable to wear as well. Now it was the time to test them, and thats where it disappoints.
I faced a lot of inconvenience while connecting them to my Redmi Note 4 & iPhone 7. Sound quality is good & bass is average, however you can use only one earphone for calls.
The most convenient part was it's charging case that can be used to charge shots 3 times approx that lasts for approx 7-8 hours, hence you can listen to your favourite music while you travel everyday.
Statistically, it comes with 450mAh battery with Bluetooth range of 15m.
They also claim the product to be sweat proof, which means you can wear it while working out without worrying about any damage.
After using these earphones continuously for a week, I found them quite helpful, especially during my workouts but connection problems made the experience a bit disappointing.
However, as they say you can never get everything and getting a Truly Wireless technology in such a low price is still a steal.
Also Read –