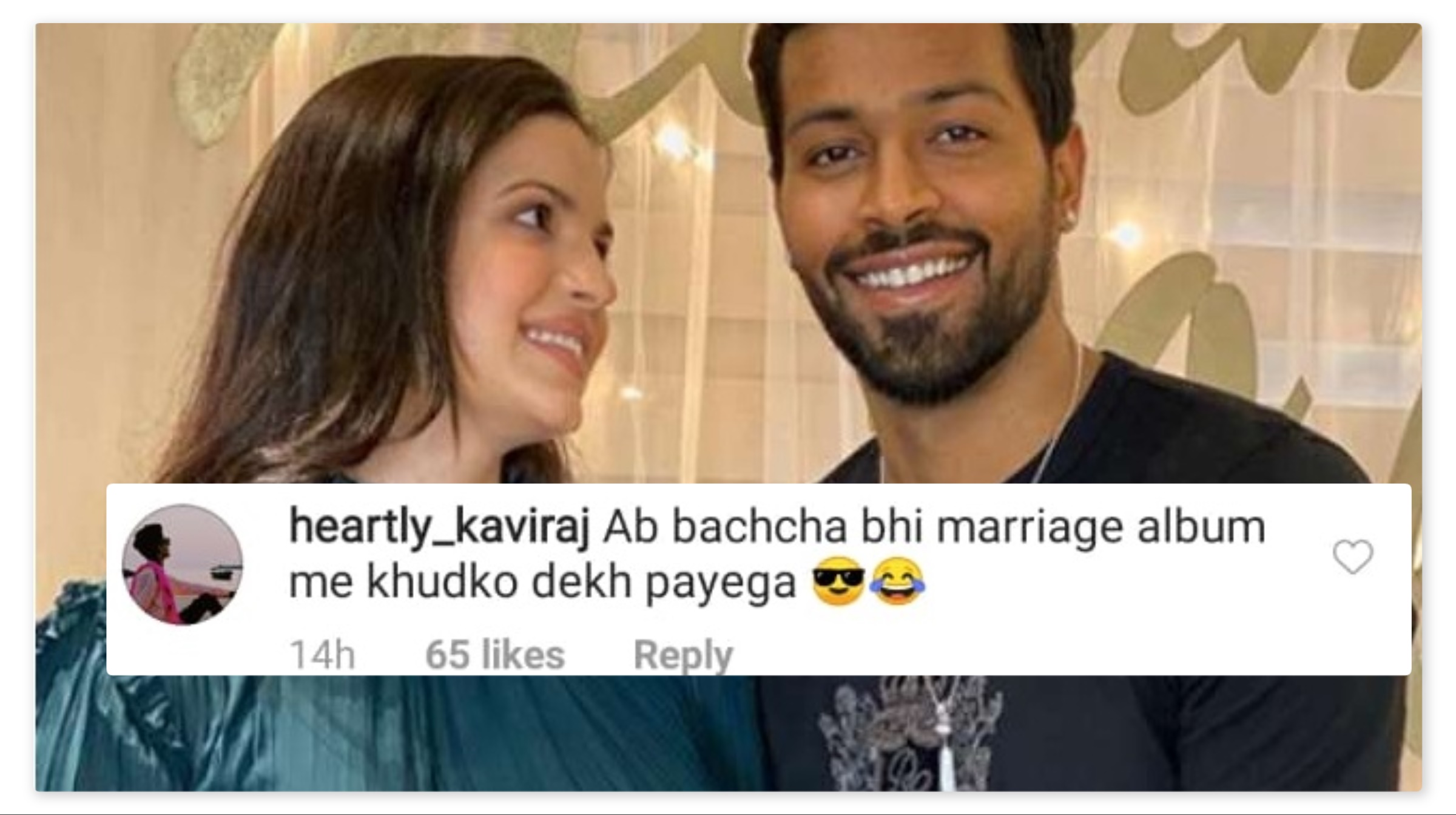 For all the fans, the big news from Hardik was definitely very shocking and the reactions were even more quirky. On the very first day of June, Hardik has given us not 1 but 2 shocking but adoring news –
1 of which is Hardik Pandya and Natasha Stankovic got married, the event was quite intimate.
Following news is all about Natasha being pregnant.
And as predicted fans mostly reacted on the second news about pregnancy of Hardik's fiance actress Natasha Stankovic. 
There is no doubt that, announcing this big news on social media without an official grand marriage was such a brave step as India's population is not matured enough to digest the pre-wedding pregnancy. Many of the people, who can't face it and stay far from these kinds of things.
This was a a braver step by Hardik Pandya.

In January only, this to be wedded couple engaged and pics were so beautiful.  Now lets look at the reactions of Hardik's fans on social media. We have collected some of the reactions. Here we go.
 Reaction 1
 Ab bacha bhi marriage album me khud ko dekh payega.
Reaction 2 – Other fan made fun of Virat And Anushka by commenting –
Anushka to Virat 'inse hota hi nahi, inko ata hi nahi'
Reaction 3- 
That Dhoni takes 5 years to launch ziva but you 5 months again you proved Pandya is faster than anyone.
Reaction  4 – 
Lock down Ke Side Effects….
Some More –
And yes there were many of the fans sending him congratulations about being to be father. Vote the most hilarious comment below.
Also See –