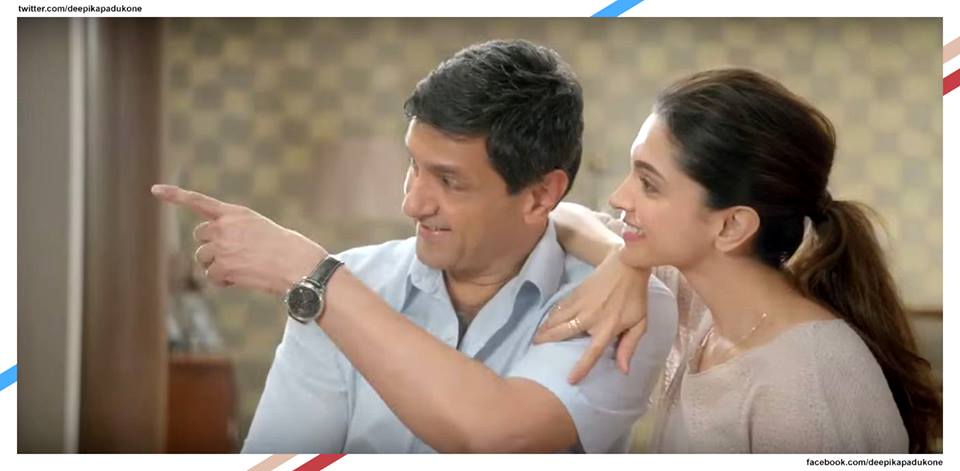 This lady is the one who deserves your love, not for her movies or for stylish avatars but for the great thought process and attitude.
We are following this lady from a long time now and every time her thoughts, her gratitude for goodness made us so crazy for her.
She is so empowered yet simple. Mr. Prakash Padukone, I am sure is very happy and proud father of this beautiful Bollywood actress.
This beautiful lady recently got Filmfare Award for her lead role in Piku and she dedicated that award to her parents.
At the time of receiving awards she shared few lines written by her father to her, those lines made this diva cry on stage!
Those moments of sharing a heart warming letter written to her by her father were incredible and you have to hear what all Deepika wants to say!
Deepika Padukone was left with teary eyes when she read the heart warming letter written to her by her father! Watch what happened in the biggest award show, #FilmfareOnSony, 7th Feb at 7 pm #ThankYouParents

Posted by Sony Entertainment Television on Thursday, February 4, 2016
Do share your love for this beautiful lady with your comments, we will be happy to hear you more.
Read More articles-