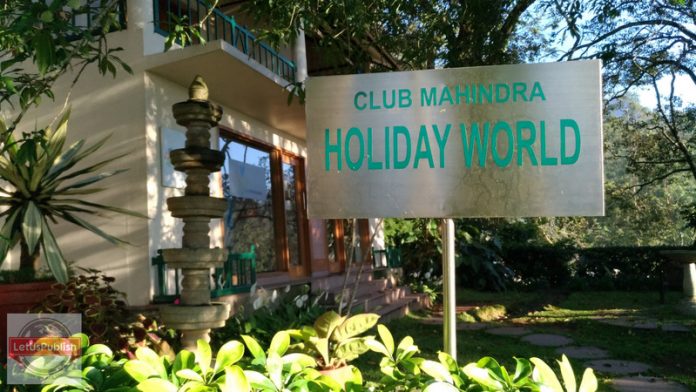 The best thing you can do with your life is to be a traveler by heart. There is nothing like breathing into fresh air as the sun gently wakes up on your skin at place you have never been before. To simply put, when you are addicted to traveling, there is just nothing that can match the high of packing up your bags and jut heading out for a new journey.
Coming to think of it, I doubt there can be anything better than this and then something better happened. One fine morning I got to know that I had won a contest from Club Mahindra and next thing I know, I was heading to Munnar on a sponsored trip. Best day, Ever!
I was psyched and why would I not be? This is Munnar we are talking about and the trip was free. For those among you who never really liked geography that much, Munnar is little hill station around at a height of 1600m above sea level located at the confluence of Mudrapuzha, Nallathanni and Kundala mountain streams in the Idukki district of the southwestern Indian state of Kerala.
Back in British times, Munnar used to be the summer resort in Southern India. Bestowed with mesmerizing natural beauty, Munnar is home to sprawling tea plantations, picture-book towns, winding lanes and holiday facilities. Thus, no wonder it is a perfect place to be known as a popular resort town.
https://www.youtube.com/watch?v=B69QAKBpJUk&t=9s
Munnar also has a gift of exotic flora in its surrounding forests and grasslands. One such exotic flower is the Neelakurinji which is known to cover the hills in a gorgeous shade of blue once every twelve years. Last time that happened was almost 11 years ago, meaning 2018 should see it bloom next.
If that's not all, Munnar also happens to have the highest peak in South India known as Anamudi. Anamudi is famous for the trekking adventures it provides with its towering height of 2695mtrs.
And did I tell you jut how incredible it was to see the Club Mahindra Munnar location and surroundings for the first time? It was just amazing to say the least. Then there is the resort itself, perfectly blending into the aura of this vintage beauty that is Munnar.
No wonder Club Mahindra Munnar will always rank in my best places to visit lists for a long time, here are the five main reasons behind it:
Property location – Located on top of a hill, Club Mahindra Munnar lends itself an outstanding view of the valley with its soothing vast tea plantations tempting you as you look out of the windows.
I don't know how much time I spent looking out towards those plantations, what I do know is, I can never have enough of it. You have to visit there and be on that hill to experience what I am trying to explain here, just breathtaking, absolutely serene.
Luxurious Room – 3rd best hotel room I have ever been to in all of my journeys. I was greeted to a considerably large room that spoke of comfort in bundles. The subtle class of the Indo-British architecture combined with modern amenities and big windows, everything was just perfect.
The room had all the necessities that you can ask for: cosy beds, a TV, kitchenette, microwave oven, a coffee and tea maker. While they do not have AC in their rooms, they do provide heaters to keep you warm for the chilly nights that Munnar can provide.
Spa –  Tell me the name of a person who doesn't love pampering spa sessions, it is just impossible not to love a great spa session. And when you are visiting Kerala, you got to have a spa at your disposal all the time.
Imagine the sheer peace and calmness that spa session provided me after a long travel from Faridabad to Club Mahindra Munnar.
Delicious food and varieties at the same time – Being and traveler goes hand in hand with being a foodie. You just cannot be a traveler without an insatiable hunger for new cuisines. Club Mahindra Munnar did not let my taste buds down and the soul of its restaurant is in the right place, in the flavor of its food.
Though everything that the Club Mahindra Munnar restaurant serves is a mouth watering bliss, I loved the passion fruit there the most and I am still dreaming about it as I write this. Yummy!
Luxury Feeling –  Luxury, you ask? This place pampers you with enough luxury that can spoil you for life. Everything about Club Mahindra Munnar from its rooms, its food, its spa, its services and every single experience that relates to it is designed to make you feel luxurious.
Winning that contest was a great moment and now I feel a belonging with Munnar. Club Mahindra Munnar is one place I would love to visit over and over again.
You may also like –
Save