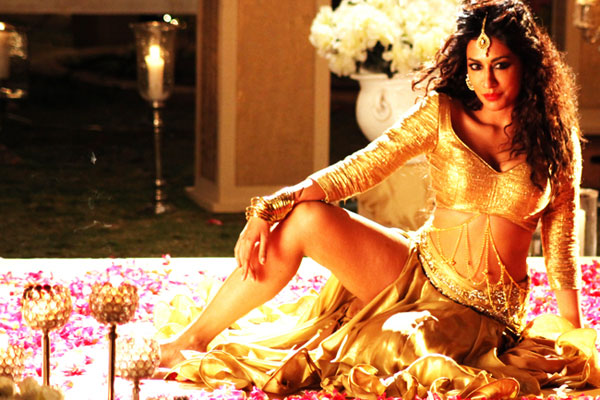 To maintain the spark in your relationship, it is important to keep your sex life healthy. There are tons of goodness of healthy sex life and if you're newly wed or if the sparks are fading away then we want you to go the Bollywood route.
Bollywood is one place where you can get major inspiration in almost everything and when it comes to elevating the spark of your life then Bollywood is the perfect place to look for.
It is said that music brings heart together and the best way to seduce your man is playing some great, seductive Bollywood songs.
Check our top 20 songs and start seducing the man of your dreams.
1. Bheege Hont Tere
We had to begin the list with this hot, romantic song that is set to sizzle the temperature of your room. The sultry chemistry between Emraan Hashmi & Mallika Sherawat could race the heart beats of any person. Dim the lights and play this music and let the romance in the air go high.

2. Zara Zara Mehekta Hai
This hindi romantic and seductive song from Romantic film Rehnaa Hai Terre Dil Mein has amazing chemistry between Madhavan and Diya Mirza. The sensuality of the song was the sensual dance of Diya Mirza that just elevates the mood and can definitely soar the romance up.Don't forget to drape in a sexy saree to cajole your man.
3. Jadoo Hai Nasha Hai- Jism
No one could match the unparalleled romance between Bipasha Basu and John Abraham in the song Jaadu Hai Nasha Hai that is still one of the most seductive song. Pep up the mood with this hot romantic number and you are sure to bring fireworks in your room.

4. Jo Haal Dil Ka- Sarfarosh

Mesmerize your man with this seductive number that was the hot Chartbuster in the 90s. The fabulous chemistry between Aamir and Sonali Bendre steamed up the silver screen and we bet it will heighten your home too. Again don't forget to drape in a sexy chiffon saree.

5. Labon ko Labon Se- Bhool Bhulaiya

Express your heart with this alluring song from Bhool Bhulaiya that has erotic lyrics. The lines such as 'Dil ki panahon mein bikhri si aahon mein, Sone ki khwahish jagi si hai' would definitely sizzle the two hearts on fire.

6. Mohabbat Ho Na Jaye- Kasoor

If your relationship has just started and if you are in the mood to take forward your relationship then this song is just right for you. The lyrics will speak your heart, the sexy music will bring oodles of romance between the both of you and what we suggest is that lit aromatic candles and voila you are all set to bring a seductive mood.

7. Ang Laga De- Goliyon Ki Rasleela – Ram Leela

Spice up your romance with this erotic soundtrack, which is undoubtedly the seductive song of this generation. Deepika Padukone and Ranveer Singh crackle fire on the screen and be whatever mood any guy can go romantic hearing this song.

8. Aao Raja- Gabbar is Back
This is an item song, but the lyrics are definitely seductive and sultry. The way Chitrangada dazzles the song is worth noticing and this song is meant to strike your man's heart and mood.

9. I Want To Make Love To You- Aitraaz

Steam up the room with passion, romance, hotness with this intense song from Aitraaz. Priyanka Chopra arouses hot passion in the song and if you are new bride come out of your comfort zone and hint your man with this provocative song.

10. Raat Akeli Hai- Jewel Thief
Want to set a naughty yet seductive mood, then Raat Akeli Hai is just the song you are looking for. Tanuja sparkles the song with her exuberance and flawlessly elevates the romantic mood.
11. Gale Lag Ja- De Dana Dan

Bollywood songs and rains, definitely bring an oomph factor and when you have a hot pair like Katrina Kaif and Akshay Kumar then it is the cherry on the cake. This raunchy song storms the flaming hearts and you can bring raging romance with this dramatic song and an orange saree- your man would pop his eyes out!

12. Aaj Phir Tumpe Pyaar Aaya- Hate Story 2
Everything about this song from music, singer, lyrics to video screams seduction. Express your feelings and touch your man's soul with this sultry song.
13. Tumhe Apna Banane Ka- Hate Story 3
The sizzling romance between Sharman Joshi and Zarine Khan in this song is definitely intense. This soundtrack is sure to spice up the romance between you and your partner, make sure you invite him for a dinner date and then spell your magic with this charming song.
14. Tu Ishq Mera- Hate Story 3


Steam up your weekends with this sexy number by Neha Kakkar. The passionate lyrics will speak your mood and heart and bring a fierce romance in the room. Make sure you wear his favorite nightgown.

15. Be Intehaan- Race 2


Deepika and Saif Ali Khan spark fireworks in the song and just the lyrics can steam up anyone's mood. Take the man of your dreams into a heavenly world with this ardent song.

16. Zara Zara Touch Me- Race


Want to go bold, fierce and naughty then take cues from Katrina Kaif who crackles seduction in this song. The lyrics are inviting and speak the words of a madly in love woman.

17. Jaane Do Na- Saagar

There are two versions of this song, but the older version is still fervent and romantic. Dimple Kapadia and Rishi Kapoor tease, seduce and spice up the screen and bring hot romance. Drape a sexy red saree and seduce your man with this seducing song.

18. Lazy Lamhe- Thoda Pyaar Thoda Magic


Kindle romance with this lazy lamhe song that is naughty, seducing. Ameesha and Saif share a naughty chemistry in the pool and the lyrics like Mor ke kamar ke koi dil dhoond ke, hothon ke kareeb, manzil dhund le, Nasheela sa koi manzar dhund le, zulfon ke paas ek ghar dhund le are going to make your lazy lamhe super beautiful.

We hope you have enough reasons and songs to seduce your prince charming. Do let us know which among these songs are your favorite. And in case if we are missing something more seductive do write that below.

You will also love to read –