A great smartphone is the best companion a traveler can have for exploring the city. Good connectivity, capturing ace pictures, exploring the city with maps are a few major things that a traveler relies upon a smartphone. If you are a constant traveler then only you can understand the need for a smartphone with a fabulous battery backup. How amazing it would be if you didn't have to worry about draining battery, power banks?
And what if we say that there is an end to your worries about battery backup? Shocking? But thanks to Asus to develop a smartphone with maximum convenience.

Presenting the stylish, sleeky and fabulous Asus Zenfone Max that has become a sensation across the nation for its powerful battery. Zenfone Max has a whopping 5000mAh battery which is the USB of the phone. So let us tell you why we claim Asus Zenfone Max a perfect phone for every globetrotter.

Long lasting battery:
During your city exploration, it is difficult to hunt for a charging point, and the last thing you would want is a discharging phone in the midst of your city exploration. It is natural to be on social media, listen to the music, click selfies and it is completely troublesome to have a battery draining phone. So, for all those travelers who hate this experience, switch to this splendid phone that lasts for 37.5 hours of 3G talk time, 32.5 hours of Wi-Fi.
Isn't that life saving? The phone would easily last up to 3 days without charging hence it has one of the powerful battery of the era.  With this phone you can easily click pictures, be on social media and even enjoy music online!

Phone becomes a charger:
This is an innovative concept made by Asus and we find it totally mind blowing. The lithium-polymer battery comes with an OTG cable that changes the phone into a charger. So when you are hiking, camping with a group of friends, then your phone would be the center of attraction by acting as a power bank. Thus, if you are on a travel spree you can forget the power banks and rely upon your Asus Zenfone Max to charge your and your buddies electronic devices. Another fab feature for every traveler!

Fascinating camera quality:
If you are a traveler and have a travel blog, you definitely need a high-quality camera such as DSLR. But for certain pictures and selfies, phones are always handy. The  Zenfone Max has 13 megapixels, dual flash camera with PixelMaster 2.0 technology and has a decent 5-megapixel front camera with 85-degree wide-viewing angle that brings details into a single picture.
If you have an eye for detail then you will enjoy the Laser Auto Focus technology which will focus objects. The camera performs well in outdoor, which is another bonus for all the travelers. The other features that a traveler would love are the panorama, slow motion, HDR effects.

Cool performance: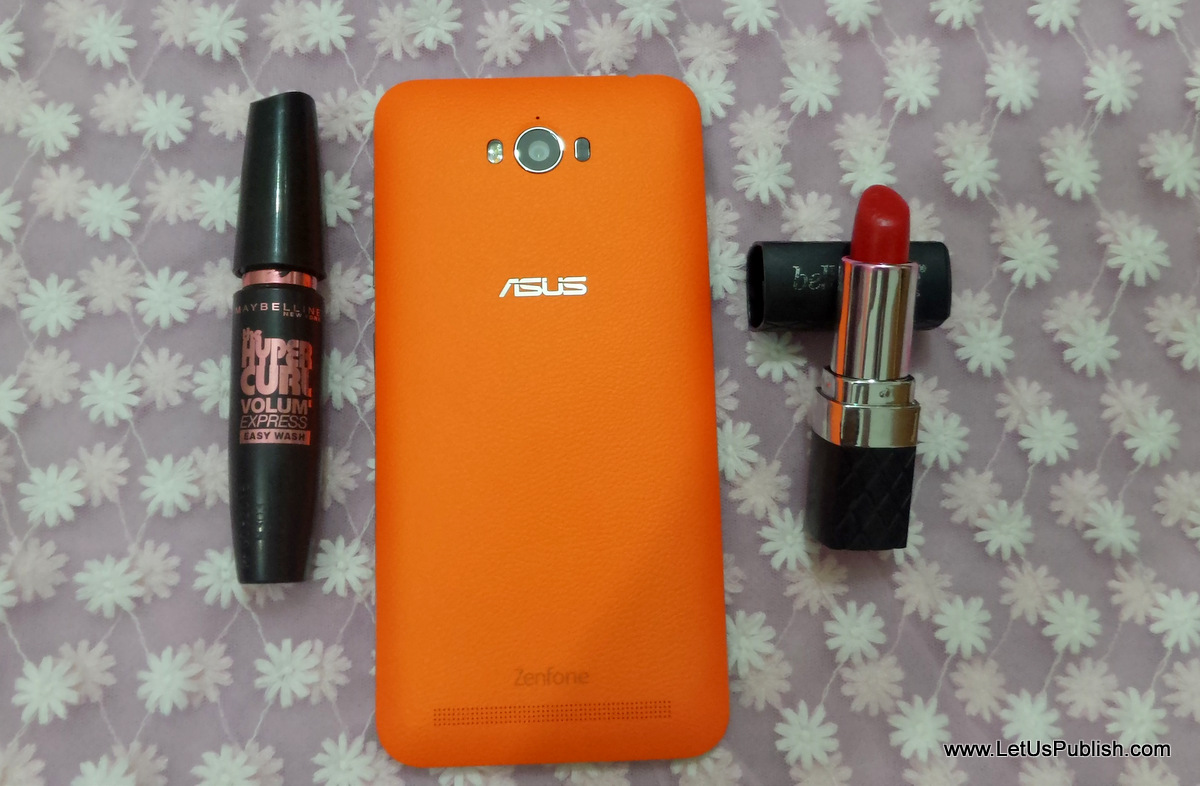 Coming to the performance, the new Zenfone Max is designed with Qualcomm Snapdragon 1.5 GHz, Octa-core 615 processor. This amazing processor would allow you to use all your phone apps in a jiffy. Also, you get the liberty to choose between 2GB and 3GB RAM. With the spectacular performance, you can open several tabs and enjoy the awesomeness of the phone. Hence, Asus lets you enjoy you a faster performance with an amazing battery backup.

Incredible price:
We guess Asus understood the worries of a traveler and hence created this phone. As such amazing features come at a great, valuable price. The Zenfone Max comes at two price- 9,999 for 2GB RAM and Rs.12,999 for 3GB RAM. So, if you are a traveler who is traveling on a budget, this phone is just made for you.

Where to buy:
This phone comes in 4 stunning colors orange, white, blue and black which you can easily buy from Flipkart, Amazon, and Snapdeal.

There are many more fabulous features of Zenfone Max, but these were the ultimate features for a traveler. We hope you enjoyed the post, do share your comments and views about the smartphone.
Read More-