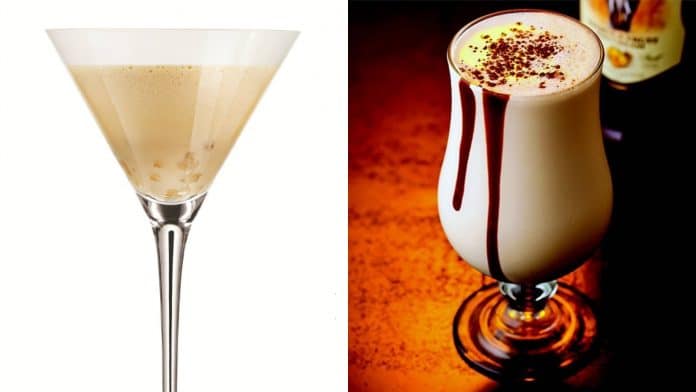 Amarula Coco
AN EXOTIC INFUSION OF AMARULA CREAM AND COCONUT WATER ON ICE
Aspri Spirits, one of the leading importers and distributors of premium wines & spirits in India,presents exceptional cocktails a blend of creamy liquer Amarula and refreshing coconut water, Amarula Coco.
Picture yourself on a white sandy African beach. The sun gently caresses your face as you adjust your sunglasses to get a better view of the waves. You then take a sip of your cocktail, a refreshing blend of two of the continent's most delicious ingredients – Amarula and fresh coconut water.
Amarula Coco is Amarula's signature cocktail that is exotic in taste, easy to make and refreshing. Ingredients are shaken on ice to create a delicious and uniquely African fusion of flavours.
Try the below Amarula Cocktail recipes and enjoy an authentically African taste experience.
Recipe 1 – Delicious  Simplicity
1 part Amarula Cream
1 part coconut water
Crushed ice
Recipe
In a cocktail shaker, mix Amarula with coconut water and shake on crushed ice.
Pour the refreshing mix into a martini glass and serve chilled.
Recipe 2 –
1 cup Amarula Cream
1 cup coconut water
½ cup coconut cream
1 tbsp African Fynbos honey
1 Madagascan vanilla pod
1 coconut, cut in half for serving
Dark chocolate shards
A few blocks of ice (enough to achieve a slushie consistency)
Recipe
Put the Amarula Cream and coconut water mix into a blender with ½ cup coconut cream, 1 tbsp African Fynbos honey, and the seeds from 1 Madagascan vanilla pod and ice.
Blend until smooth.
Pour the icy mixture into two coconut halves. Top with shards of dark chocolate, fresh mint leaves and a paper straw.
About Amarula

AMARULA is a premium spirit with an exotic natural taste, made from the fruit of the sacred Marula tree that grows wild and uncultivated in the subequatorial regions of Africa. The Marula fruits are handpicked by local communities before being naturally fermented and distilled in copper pot stills.
The spirit is then matured for 2 years in aged oak barrels, which imparts the wood spice characteristics of vanilla and caramel into the spirit liquid. These distinctive flavours are naturally enhanced by the addition of cream, to create a rich and velvety smooth taste. Each bottle is a piece of Africa, made to be savoured.
Do check these receipe posts too –