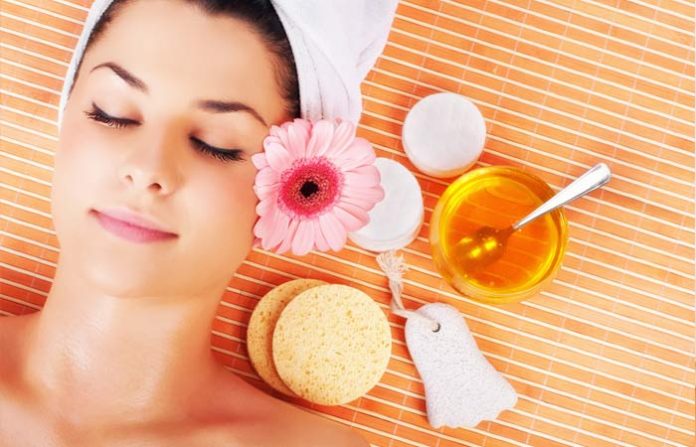 Easy natural ways to remove facial hairs and shine like your fav. super star!!
Among the 99 problems we girls face, one big and troublesome problem is facial hair. Facial hair is a natural thing that every woman has and sometimes due to hormonal changes or health issues there can be an abrupt increase of facial hair. Though there are plenty of ways to reduce facial hair ranging from laser treatment, waxing, threading, epilator, creams, and shaving.
But each of them has their own drawbacks and that is why we decided to share with our readers easy, natural ways through which you can easily remove facial hair. Now all the methods mentioned below will take their own sweet time, but with regular use, you will see your facial hair disappear off.
How cool, right? Read further and find out the easy ways to remove facial hair.

1. The red face pack:

This is quite a popular face pack suggested by Glow Pink experts and the guarantee of hair removal is high. For this face pack, you will need masoor dal powder, rice flour, gram flour, almond oil and milk. All these ingredients will cleanse your skin, exfoliate and make your facial hair weak.
So whip all ingredients in a bowl and with the help of old makeup brush apply it over your face. Leave it for 20 minutes and wash with cold water. Repeat this every alternate day and say goodbye to your pesky facial hair.

2. Honey and lime:
Exfoliation is key to soften your facial hair and that is we suggest you try this easy face pack. Mix equal parts of honey and lime juice and apply it on your chin, upper lip, sideburns and slowly scrub your face for 10 minutes, wash with cold water and moisturize your face later. Do this daily and notice great changes to your skin.

3. Papaya and turmeric:
Papaya helps in removing the facial hair quickly, it has enzymes that will break the hair follicles and reduce the growth of facial hair. Also, turmeric is one of the oldest methods to remove facial.
Crush papaya slices into a blender and get a thick paste out of it. Mix it with turmeric and smear it on your face and gently scrub for 10 minutes and then rinse with water. Repeat this recipe 4-5 times a week. Gradually you will notice facial hair disappear.

4. Chickpea flour:
Chickpea flour, besan is a holy grail for your skin. It is the best exfoliator, skin lightening ingredient and even helps in removing the hair growth. Mix besan, sugar, and yogurt and apply it on your face for 15 minutes. Wet your face and scrub it gently in circular motion and wash with cool water. Use this thrice a week and notice glowing, hair free skin.

Use these easy and natural ingredients to remove your hair and within a few months you will see a great change in your skin. Make sure to scrub which will weaken the hair and reduce the hair growth.
If you have some more natural ways to remove hair growth, then share with us in the comments below.
Must check these interesting beauty posts –