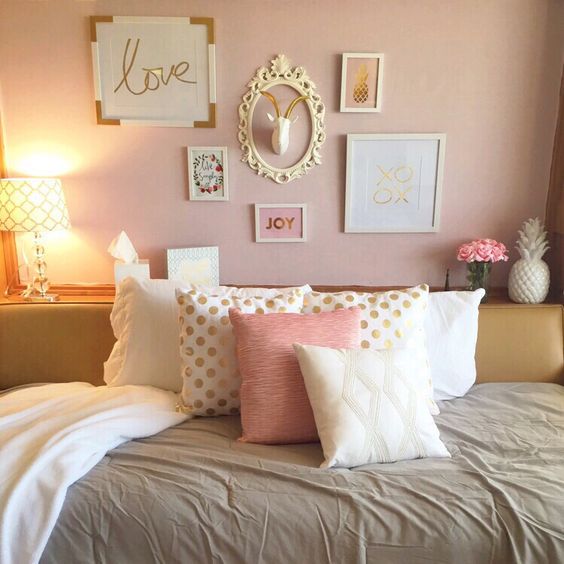 Did you buy a new house and now you are thinking of decorating your house in the unique fashion? Or are you in a mood for revamping your bedroom? Then welcome to our post. Today we are sharing super easy and cozy ways to amp up your bedroom scenes. If you are single or a couple, these easy breezy bedroom decor ideas are sure to bring a wow factor to your room. And more than that few of our bedroom decor ideas will make you fall asleep cozily. The main focus while decorating bedroom should be peace, your bedroom should look serene and calm your mind to let you sleep peacefully. Thus, your bedroom decor should be warm and welcoming. And, our bedroom decor ideas won't be heavy on your pocket too! So let's find out the super cozy ways to decorate your beautiful bedroom in unique and pleasant ways:

1. Add fairy lights to the headboard:
Fairy lights are super cute and romantic, so it would be amazing if you add fairy lights to your bed headboard. Instead of multicolor fairy lights, opt for single shade lights and decorate your bed elegantly.

2. Add a side table to your bed:
A side table is a must to enhance your bedroom look. Decorate the bedside table with a lampshade, mason jars, photo frames and anything that makes you happy.

3. Add comfy cushions to your bed: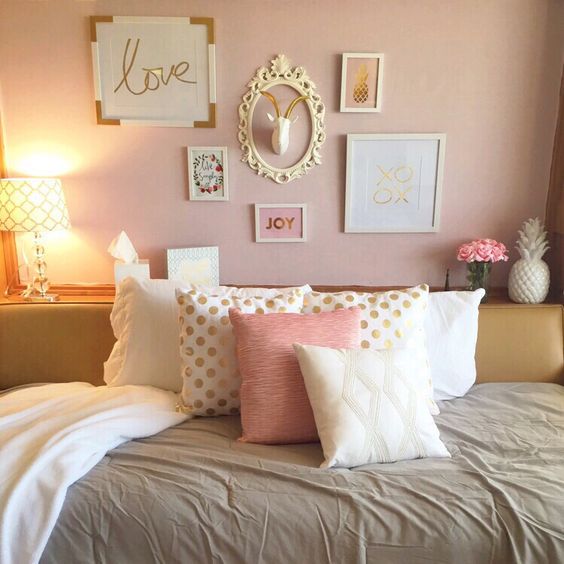 Nothing can be more relaxing than a comfortable, cozy bed so why not decorate the bed with different size cushions. Decorate your bed with cushions with cute quotes, moreover polka dots, funky prints, graphic prints will always look great.

4. Decorate the bed wall with positive quotes: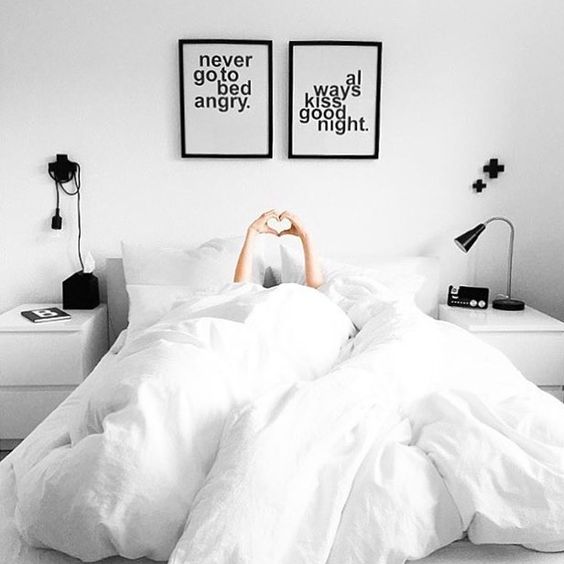 You should always wake up with positive thoughts and what can be more positive than decorate your walls with positive quote frame?
5. Beautify the room with candles:
Candles are a beautiful way to make your bedroom look warm and inviting. And if you use scented candles then the entire room would smell soothing. Decorate the bedside stand with candles or keep candles in the corner of your room and see notice the way your room turn pretty instantly.

6. Add a wall painting:
If you love art then don't just stop with your living room, add a soothing wall painting to your bedroom too. You can decorate a blank wall with paintings of Buddha, flowers, nature or abstract art and enliven your room.

7. Install wall mounted mirrors and shelf:
If you have a small bedroom, then don't make it even clumsy with dressing table, instead, opt for wall mounted mirrors and a shelf that would hardly take any space and make your room cozy and pretty.

8. Add side sofa for coziness:
To make your room inviting, you can add single seater sofa to one end of your bedroom, however, if you are a couple, then you can definitely get 2-3 seater sofa. Sofas will elevate the look of the room.

9. Decorate blank walls with candle stand or LED candles:
Thinking how to decorate your blank bedroom walls? Then install candle stands that will bring a soft touch to the room. You can even go for LED candles which are battery operated.

10. Add plants and flowers to your room:
If you love owning plants and flowers, then do add small pots to your bedroom which will add a lively touch. To your side table add a vase with real flowers or fix a small pot of cactus or any shrub that will make you happy.

We hope this post helps you revamp your bedroom in the unique fashion. Share this post and let your near ones decorate their bedroom in unique fashion too!

Image source: pinterest.com
Read More-