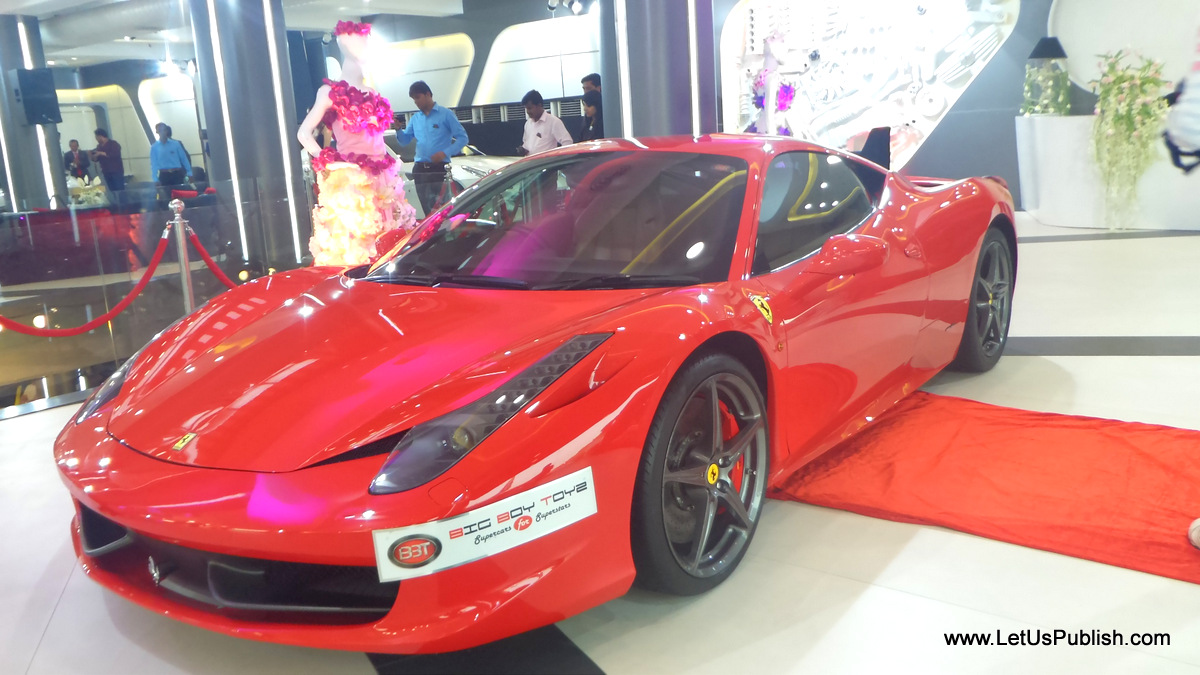 For all Indian supercar lovers, May 2016 witnessed the launch of Big Boy Toyz four storey showroom on NH-8 Gurgaon. Big Boy Toyz, a name synonym with premium exotic cars planned an amazing evening at the showroom attended by popular celebrities.
This launch signifies another key milestone for the expanding Big Boy Toyz, which was incorporated in 2009. This new showroom is located on NH-8, Near Hero Honda Chowk, Gurgaon. The 36,000 sq ft multi-storey facility has the display capacity of over 100 cars, with a dedicated Motor-Bar Express and a Work-of-Art Luxury Suite to provide some excellent relaxing time to Pan-India Clients.
This ultra modern, state-of-the-art facility serves as the best platform for the country's largest & finest exotic car showroom.
Speaking on the occasion, Mr. Jatin Ahuja, President Big Boy Toyz said "This showroom has been my childhood dream and I am equally thrilled as I am excited to bring to you this State-of-the Art Ultra Luxury Exotic Car Showroom. I am confident that with the commitment towards quality and Customer Service, we shall surely achieve our target of retailing 2 Cars a Day soon.
Our current turnover is in the range of Rs 150-200 crore. Three years down the line we are looking at Rs 1,000 crore revenue."
The star studded event witnessed the dignitaries and celebrities like Indian Hockey Team Captain- Mr. Sardar Singh, Mr. Rahul Mahajan, Ms. Neha Dhupia, Mr. Karan Kundra, VJ Anusha, VJ Gaelyn, Deep Money, Ace Music Director-Harris Jayaraj to name a few.
The company has witnesses a rock solid annual growth rate of over 40%. Currently, BBT is averaging on 18 cars per month. With a Current Inventory of close to 50 cars (with an average ticket size of over 1.25 Cr.) the company plans to have a stock of 110 cars by the end of 2016. The stupendous customer service has ensured 99% of the Sales Repeat Business.
Some Notable Points about BBT SumperCars are –
The company deals in cars not older than 2012 and done not more than 25000 kms, strictly non-accidental, non-refurbished cars and non-meter tempered cars.
Each beauty from BBT goes through a 151 Quality Checkpoint which is a comprehensive & stringent pre procurement checklist. These 151 Check Points comprise, but not limited to, of Vehicle History (Scheduled Maintenance, Service Recalls etc.), Road Test, Insurance History, NCR Check, RTO Check to name a few.
All cars sold through Big Boy Toyz are sold at Fixed Price and come with a 15000 kms. Warranty and one year buy back agreement.
With the opening of the new showroom, Big Boy Toyz now is the ultimate heaven for the automobile aficionados looking for performance, style, luxury and beauty.
Lets have a look on what BBT Gurgaon Showroom have to offer you!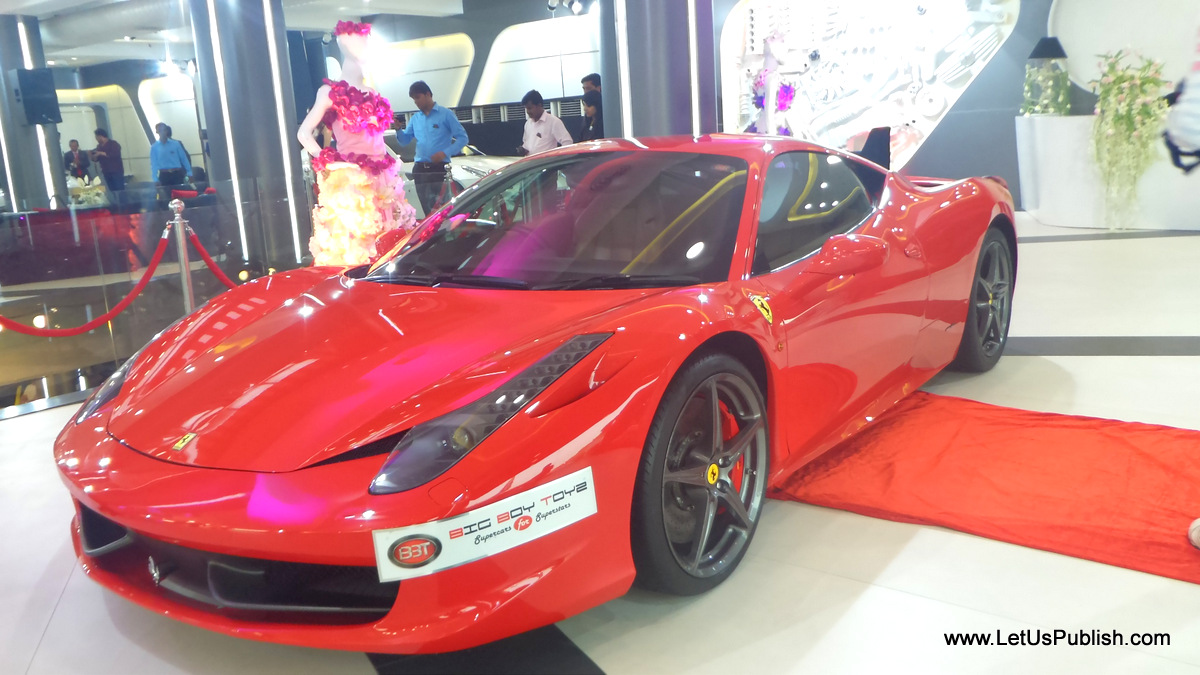 Do share your love for these super cars from BigBoyToyz with us through comment section. 
You may also love to check –