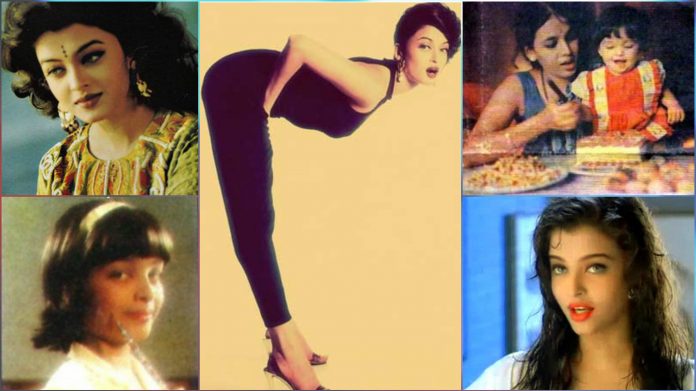 Do we need to even give any introduction to this charismatic and enticing personality that makes every woman proud about herself? Yes, folks we are talking about Aishwarya Rai, former Miss World, the Bachchan Bahu, Padma Shri, a super mom and a woman with class and demure. Before becoming a successful Bollywood actress, Aishwarya Rai Bachchan was inclined towards modeling and advertisements.
She won the Miss World pageant in 1994 and since then she has made our nation proud with her achievements and success. She made her debut film in Kollywood and her first Bollywood film was Aur Pyar Ho Gaya which could not create a benchmark.
Her path to success wasn't very smooth as she had a series of failures and turned to be just a pretty face. But with a dedication and strong mind Ash proved her acting skills in Sanjay Leela Bhansali's Hum Dil De Chuke Sanam which turned out to be a massive hit and after which she soared high in the air and gave plenty of hits and became an International celebrity. We would want to share the unseen pictures of Ash and we hope you have a feast to your eyes.
Childhood pictures of Aishwarya Rai:
The alluring beauty of India, Aishwarya Rai is a trained Bharatnatyam dancer and since began her classical dancing she the age of 4. She was a brilliant student and was a top scoring student securing 90% in her high school. 
Aishwarya Rai during her modeling days:
Her first modeling assignment was in her 9th grade for Camlin pencils and then during her college days, she did several modeling assignments. Remember the Pepsi ad where she says Hi! I am Sanjana?? She gained popularity after that ad which was shot with Amir Khan, Mahima Chaudhary during the Bombay riots. Check out the surreal photos of her modeling career.
Aishwarya Rai after winning Miss World title in 1994:
Aishwarya Rai during the beginning of her acting career:
Can you see she is a timeless beauty, we hope you enjoyed this post. Do share your love for this adorable lady in the comment below.
Note – Pics are taken from Google Images.
You might also like –
Save
Save
Save