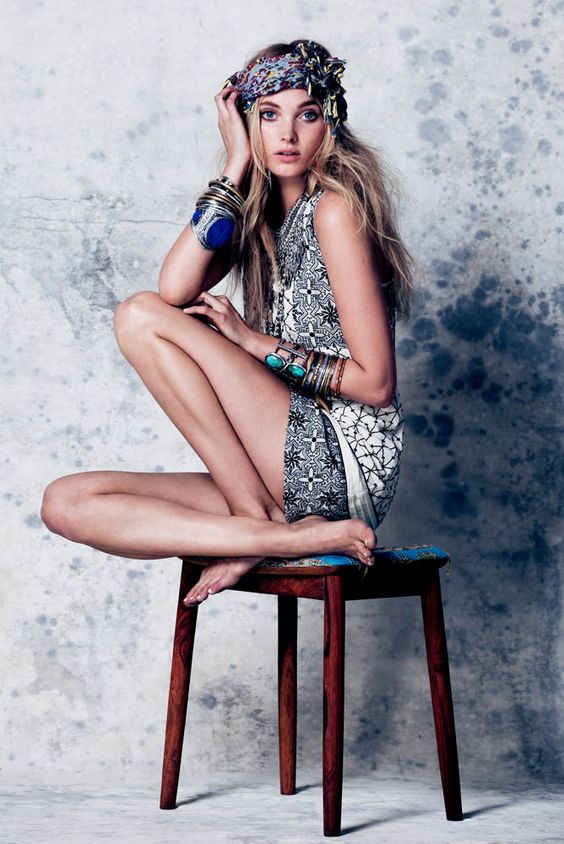 Fashion comes and goes… But there are few fashions that never go outdated-"Bohemian". Boho fashion is ancient but still very fashionable that describes a dynamic and independent attitude. From runways to streets, people are absolutely crazy about boho accessories. you can bring a lively look to your casual wardrobe with Boho chunky jewelry and we bet you would be loaded with compliments.
From headbands, arm candies to earrings, let's see how to nail the sense of bohemian nonchalance with 7 boho accessories that are in trend:
Boho Queen with headbands
Gone are the days of boring naked hairs! From headbands to hair clips, floral hair bands to chain wraps see how creative you can with decking these amazing hair accessories. Whether its your BFF marriage or without a reason selfie time take the boho head accessories to a whole new level!
2. Dramatic boho neckpiece
source: fashionlady.in
Boho represents a colourful trend based on creativity. Go artistic and play with beaded chains and funky pendants. Wear them all together with denims and white top for that don't care attitude. Opt for those big and blingy necklace with plain kurti or sarees and you are all set to rock. Boho tip:Don't look coordinated and carry your own attitude.
3. Go rumpled with wrist full bracelets and bangles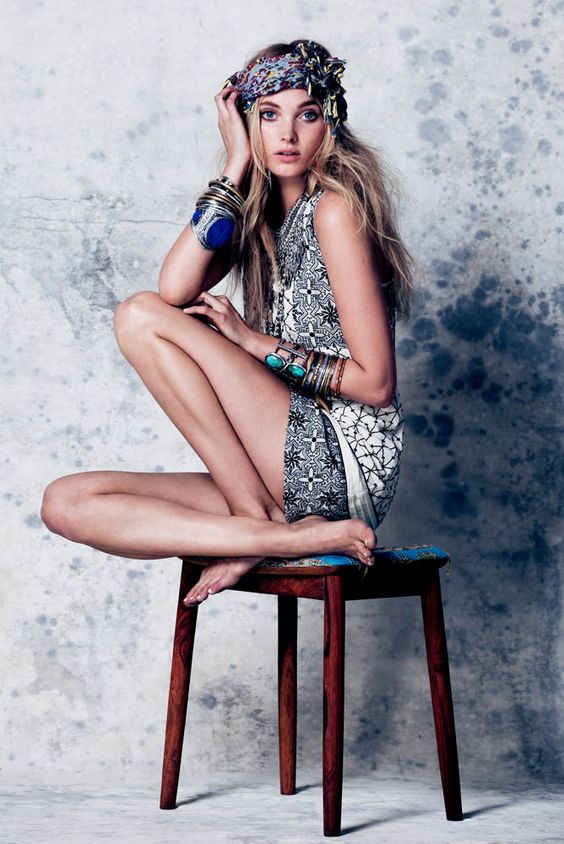 Cool accessories for guaranteed success – Bracelets! Close the wrist using multiple colourful and different bracelets for cowboy look. Add pinch to hippy to your ethnic style with broad colourful bangles and bracelets with kurtis and palazzos.  Convincing, right?
4. Some more armlet candies
If you want something more ingenious, then I recommend trying sexy armlets for an extra grooviness. Whether it's your cool maxi dress or halter blouse hot saree, embellish it with cool armlet. Rediscover your old chain- try wearing them in different style and keep your eye out for distressed detailing. 
5. Allow your hands do the talking with crazy Ring Bling
The rings follow the trend of the bracelets and the wave is the excesses! The idea is to choose formats that have some personal meaning. For western chic style go for silver rings while an ethnic outfit calls for matching colour stone rings. Surely playful and bold!
6. Funky earring to bring on attention
Why go symmetric when different earrings dominate the trends of the year. If it looks straight-laced then it's best left at home! Get the iconic feather earrings that completely give a boho vibe and perfect for beach trip. Style tip- It get along with everything, yes, everything! Your old vintage dress too!
7. Stand out in the crowd with foot accessories
This is one of the favourite trends: feet accessories! We dedicate so much time and effort to accessorize other parts of the body and forget the part which can be very charming and give a special touch in the look! Bet on short dress or skin tight 3/4th with denim kurti and do justice to your lovely foot accessories. Maintain complete harmony with the rest of the style!
Vintage, beatnicks, hippie-chic, earthy, romantic- whatever is your type for Bohemian style is- play with accessorises and be free spirited boho!  Image source: Pinterest
More Fashion Stories –

Save
Save
Save