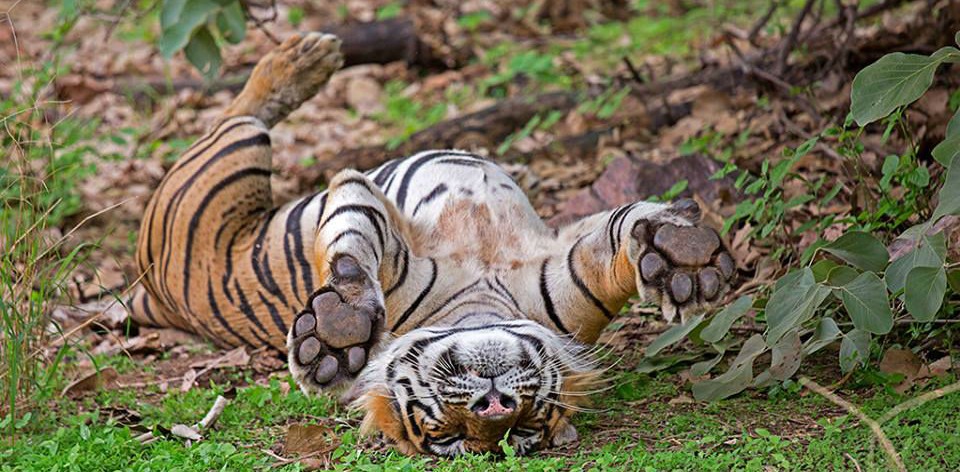 The tiger, the elephant and the rhino are perhaps the biggest draw for a wildlife tourist to India. This makes other trails and quests for flora and fauna seem pale in front of the national parks at Ranthambore, Periyar and Kaziranga. India is not just the land of the tiger or the elephant. Many other creatures are waiting to welcome you. Here are five hitherto unexplored wildlife destinations of India.
Connecting the dots – on the trail of the snow leopard
The Snow Leopard is considered the most elusive of the great cats of the world. Hemis National Park, situated about 40 kilometres southeast of Leh, is the best place for a date with this mythical creature of the Himalayas. It is the only national park in India north of the Himalayas, the largest notified protected area in India (and thus the largest national park of India).
The park is home to a population of about 200 snow leopards, that are as shy as they are gorgeous to spot. So do be patient. While on the trail of the snow leopard, do keep your eyes peeled for the Bharal or Blue sheep, the Tibetan Wolf, Bearded Himalayan Vulture or Lammergeier as well as Himalayan weasel.
Tips for Travelers – No hotels are available in or near Hemis National Park – though you will be overwhelmed with Ladakhi hospitality if you choose to stay in any homestay in the six villages in the Hemis National Park – Rumbak, Kaya, Sku, Shingo, Urutse and Chilling.
In addition, Hemis Monastery also offers rooms for visitors to stay. Options to eat are also limited, and it is best to carry food.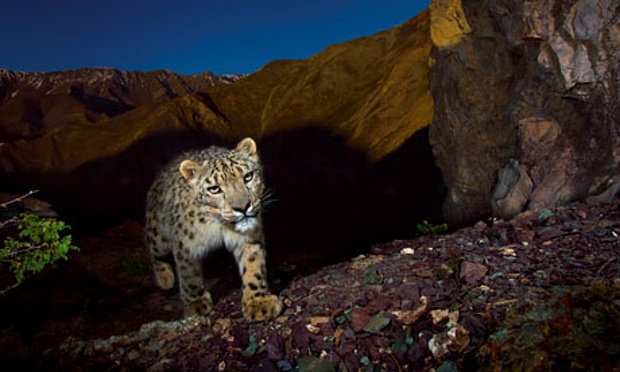 Hemis Monastery does provide food to visitors. Do try the butter tea the locals ply you with. The best time to visit Hemis is between May and September, when the weather is pleasant. Most of the trekking routes and passage to jeep safari are closed after November due to heavy snowfall. Although summer temperatures can reach upto 30°C at the lower elevations, chances of rain and snowfall increase with elevation.
Walking with the Bishnois
The love that the Bishnois have for other forms of life is the stuff legends are made of. So if you would like to be woken up early in the morning by the call of pea fowl or open your eyes to find a chinkara staring right back, the Bishnoi villages near Jodhpur are haven for you. A Bishnoi treats these animals as family. It is said that if you are a hunter, then the worst thing that could happen to you is to be caught hunting by a Bishnoi.
It is because of their protection that in Bishnoi dominated areas, deer, blue bulls, black bucks, chinkaras and chowsinghas are seen grazing peacefully in their fields. A 40-minute drive from Jodhpur city will take you to the village of Khejarli – where one actually realises the true meaning of 'loving wildlife'. Khejarli, is, in fact, the first place where the Chipko movement originated as early as 1730.
Often not, the village women are seen cradling baby blackbucks alongside their own children, and sometimes even breastfeeding them. Asides from the variety of deer and peacocks, many birds such as Damoiselle cranes, white eared bulbuls, ibises, partridges, quails and many other migratory birds.
Tips for Travelers – The best time to be here is between October and March – the summers get really hot.
Beyond tigers in Bhadra
What Jim Corbett is to the north of India, Kenneth Anderson is to lands beyond the Sahyadris. It was about 5 kilometres from what is present-day Bhadra Wildlife Sanctuary that Kenneth Anderson shot a particularly notorious maneating tiger at Lakkavalli Dam. Not many have heard of Kenneth Anderson, but then the best roads are the ones less travelled. Many years of relentless game shooting and poaching later, Bhadra is a Project Tiger protected reserve located 38 km northwest of Chikmagalur in Karnataka. An estimated 33 tigers are found here, though they are not the only attraction.
A huge 300-year-old (or so I was told) teak tree, with a girth of 5.21 metres, is also an attraction of this sanctuary. Other mammals that you can spot in the sanctuary include elephant, gaur, Sloth Bear, Jackal, Wild Dog, Wild Boar, Black Leopard, Jungle Cat, Jackal, Sambar, Spotted Deer, Barking Deer, Mouse Deer, Langur, Bonnet Macaque, Slender Loris, Small Indian Civet, Common Palm Civet, Pangolin, Porcupine, Flying Squirrel and the Malabar Giant Squirrel. Bhadra sanctuary has more than 300 species of birds, some endemic to this region and some migratory. You should consider yourself lucky to spot the Malabar Whistling Thrush – that you always hear, but rarely spot.
Travel Tips – The best way to explore Bhadra is in a group of five or more – the jungle safari, a rickety (and noisy for a safari) Mahindra jeep does not ply otherwise. I so wish they would opt for something less noisy. The best time to be here is from September to March.
Since this area is prone to forest fires in the summer months, safaris are cancelled during April and May.
Become an elephant whisperer at Shimoga
Most ecotourism centers in Karnataka are out of bounds, or not on the circuit of an average tourist. And this camp is definitely a must-visit, for children as well as adults. The Sakrebyle Elephant Camp is an unusual shelter-cum-training camp about 14km from Shimoga on the Shimoga Thirthahalli road. Elephants from the nearby forests arrives this place to take bath, have snacks and play in the backwaters of the Tunga river (or play a game of football with the schoolchildren that come for picnics here) before they go back to the forest.
At any given time, there are about 25-30 elephants ranging from less than a year old to even octogenarians and above. If the elephant is well-behaved (take the mahouts' word), you can even scrub them while they sunbathe in the river. Feeding them is also a charm – a mixture of rice, dal and sprouts is wrapped in dried paddy stalks and the elephant will gladly extend his trunk to take it from your hands. Sometimes children are allowed to bring sugarcane and bananas too.
5. Go Wingspotting in Nameri
Situated in the foothills of the eastern Himalayas in the Sonitpur district of Assam, Nameri National Park is the last home to the White winged wood duck, the most endangered duck specie in India, and the state bird of Assam. Such is the fame of this gorgeous bird, that seeing an elephant seems pale in comparison to spending some time watching this winged beauty. In fact, the range of bird species in this park, ranging from Bengal floricans, hornbills, wood ducks, plovers, bee-eaters and babblers, makes it a bird-watchers paradise.
Some of the other animals that can be seen here are leopards, bisons, wild boars, black bears, giant squirrels, capped langurs and sloth bears. More than a total of 30 species of animals has been recorded in the national park.
Travel Tips – A forest department safari is the best way to take in the sights and sounds at Nameri. October to May is the best time to be here.
Note – Few images are taken from web. Blog contributed by Aarti.
Be an explorer and explore above given Wildlife Destinations of India. In case of queries you can write us through comment section. Do share this post on social media to encourage our efforts. 
Read more articles-