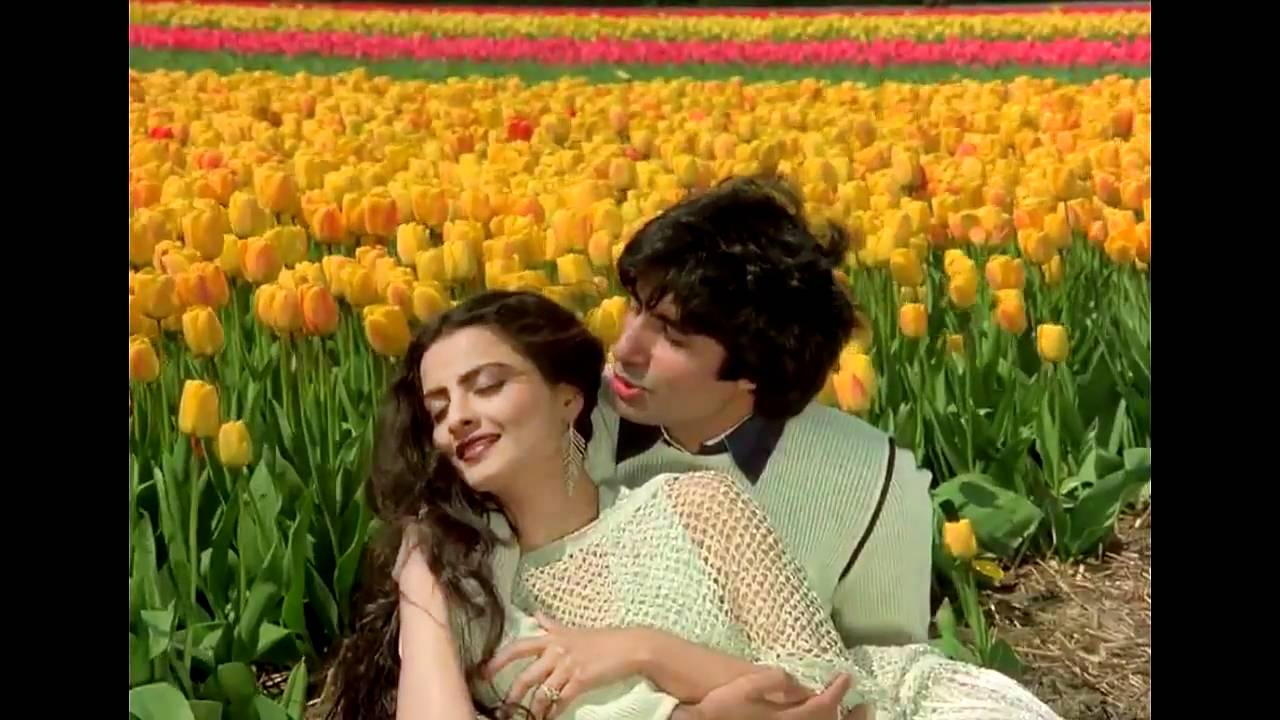 After a tiring and hectic day at work, what is the one thing that can be refreshing and calm your mind? You guessed it right, soothing music alone has the power to relax your mind. And what could be better than entering your home with classic, old Bollywood songs? Wouldn't it just change your tiring mood into a soothing mood?
We love our vintage songs that have soft music, meaningful lyrics and remarkable voice of the singers. The evergreen Bollywood songs have a powerful music score, which creates a magical aura and when the singers lend their nightingale voice, then the aura changes from magical to extraordinary.
We all are enchanted with the evergreen songs and that is the reason we keep hearing them even after so many decades. What can be more classic and favourite of all times than the Bollywood romantic songs? The romantic songs of yesteryears had lyrics that speak the heartfelt emotion of a person.
Not only would you be mesmerized by the song, you would even happen to dedicate the song to the special person in your life. And be assured hearing the pacifying, romantic songs, your special person is definitely going to be impressed.
The Bollywood music industry has been blessed with world famous music directors, lyricists, and singers, who come together to create a sensational hit. And we all know how still the famous singers such as Lata Mangeshkar, Mohammad Rafi, Kishore Kumar and many others have captivated our hearts with their magnificent singing. They were the priceless singers that made the Bollywood songs hit and these songs, even accentuated the chemistry between the on-screen couples.
Don't we all relate the classic songs with the on-screen couple? Where Loote Koi Mann Ka Nagar of Abhimann still reminds only about Amitabh and Jaya Bachchan on-screen chemistry, similarly Tum Agaye Ho of Aandhi reminds us about Sanjeev Kapoor and Suchitra Sen love.
Every beautiful romantic song just gives us all the picture of the dazzling on-screen couples, and maybe that is the reason the song, as well as the couple, has equally been responsible for making the song a mega hit.
As we love old classic songs we decided to share with our special readers our favorite collection of Evergreen Bollywood songs, that makes us mesmerized completely. We think these fascinating songs would make you enter into a romantic era.
From Dekha Ek Khwaab of Silsila to Dheere Dheere Pyaar ko of Agneepath, every romantic song has been scintillating and honey to the ears. Check out our listed collection of evergreen Bollywood songs and feel relaxed. Who knows you might fall in love with the song, that you might even dedicate the entire collection to the love of your life.
Song – Aaj mausam bada beimaan
Singer – Mohd. Rafi
Movie – Lofer

Song – Aap ki ankhon mein
Singer –k.kumar / L. Mangeshkar
Movie –  Ghar
Song  – Dekha Ek Khwab
Movie – SilSila
Song –   Dil Dhoondta Hai Phir Wahi Fursat Ke Raat Din
Singer –  Lata Mangeshkar, Bhupinder
Movie –  Mausam
https://www.youtube.com/watch?v=M8s4Mb1sgN0
Song –  Chand Phir Nikla
Singer – Lata Mangeshkar.
Movie – Paying Guest

Song –   Lootey Koi Man Ka Nagar
Singer –  Manhar Udhas, Lata Mangeshkar
Movie –  Abhimaan

Song –  Meri Mohabbat Jawaan Rahegi
Singer –  Mohd Rafi
Movie –   Janwar

Song –   Dil Tera Deewana
Singer –  Lata Mangeshkar, Mohd. Rafi
Movie –   Dil Tera Deewana
Song –   Tum Aa Gaye Ho
Singer –   Kishore Kumar, Lata Mangeshkar
Movie –   Aandhi
Song –   Mohabbat bade kaam ki cheez hai
Singer –  Lata Mangeshkar, Kishor Kumar, Yesudas
Movie –  Trishul (1978)
https://www.youtube.com/watch?v=bI-ngI88IjI
Song – Chanda Re
Movie  – Sapnay
Song –   Yeh Sama Sama Hai Yeh Pyaar Ka
Movie – Jab Jab Phool Khile

Song –  Wada Karo Nahi Chodoge Tum
Movie  – Aa Gale Lag Ja
Song –  Dheere Dheere Pyaar Ko
Movie  – Phool Aur Kaante
Song –   Dekha Ek Khwab
Movie – – Silsila
Do share your fav evergreen classic songs with us through comment section and we will add that one in the list 🙂