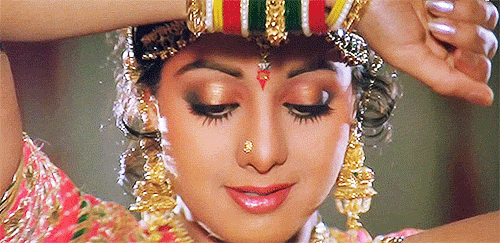 What do you think makes Bollywood the most sought-after industry in our country? Is it the limelight, the entertainment, the movies or the controversies surrounding the actors' lives? While these may be listed by many as the reasons, we think the real reason, often not crossing anyone's minds are the heroines of the glamour world.
Those who are fond of following every bit of the entertainment news cannot escape the magical, part-traditional, part- modern actresses who have made it big with their stylish avatars and mind-blowing acting skills!
Inspired by the growing rhetoric around women power, Filmmakers are today making more films that are women-centric. After all, who can forget Fashion (2008),  Tanu weds Manu (2014), Queen (2014), Mary Kom (2014), Pink (2016) and yet to release Dangal (2016) which have actresses playing more important roles than their male counterparts and the storyline is centered around women.
And yet, while we praise the skills of the current queens of Bollywood, there are the ones that will always remain the timeless divas of the glamour world. These heroines recreated meaning in a largely male-dominant industry at a time when women were expected to be shy and homely.
Today, for a change, let's embrace the evergreen divas who can never be replaced in our memories!
Madhubala
She is the eternal beauty queen and people can still not take their eyes off her in the epic movie Mughal-e- azam (1960).
Her gracefulness and versatality in her roles in movies like Howrah Bridge (1958) and Chalti ka Naam Gadi (1958) still make her an inspiration for countless actresses in the glamour industry. She became quite popular all over the world and was also featured in the American magazine, Theatre Arts in 1952.
Nargis
A well-known actress and mother of Sanjay Dutt, Nargis is still known for her fantastic portrayal of a village woman in the movie, Mother India (1957). The movie became the first Indian movie to get nominated at the Oscars. Nargis is still remembered for her roles in Mela (1948), Awaara (1951) and Shree 420 (1955).
Zeenat Aman
Zeenat Aman is popular among yesteryear actors for her bold scenes and roles in several movies. She was one of the most versatile actors of her time. Remembered for her role in Don (1978), she has many cult movies like Hare Rama, Hare Krishna (1971),  Roti, Kapda aur Makaan (1973) and Pyaas (1981). She still makes special appearances in some movies.
Rekha
Who can forget her expressions in the popular song In aankhon ki masti mein from Umraao Jaan (1981)? Even today, it seems that the role was made exclusively for her. With big bockbuster hits of the 70s like Khubsoorat (1980) and Muqaddar ka Sikandar (1978) and Silsila(1981), Rekha is still considered to be one of the most graceful heroines of the 70s.
Sridevi
Whether, Nagina (1986), Chaalbaaz (1989) , Chandni (1989) or Mr. India (1987); Sridevi was highly popular among critics and public alike in 1980s. Her versatility stole millions of hearts and as she dances on the Hawa hawai song of Mr. India, one is still left dancing with her. She also made a comeback with English Vinglish(2012), a movie where she plays the role of a busy Indian housewife who finds it difficult to adjust in a foreign country and explore her own passions like learning to speak English.
Hema Malini
Who can forget the "Dream girl"? Breaking stereotypes, Hema Malini proved to be one of the finest actors of the 70s. She was a complete package of beauty and brains. Sholay (1975) is a superhit flick even today. Why? A multiple star cast and a chilly storyline! But, wait! There is the talkative and clever Basanti played by Hema Malini.
She took it off with this evergreen role she is most remembered for. After all, she broke the poor dependent girl stereotype with this movie as she became the bread-winner herself by riding "Dhanno". She still carries a very lovable on-screen presence proved through her movies like Baghban (2003) and Babul (2006).
Madhuri Dixit
Well! Madhuri Dixit-Nene is still popularly known as the Dhak Dhak girl among old and new stars for her steaming dance performances and acting skills. She set the standards higher for all those who came after her. She did a variety of roles that gave her an opportunity to act in different genres.

She is most remembered for her roles as sweet Nisha (Hum aapke hain kaun), the dream woman "Maya" in Dil toh Pagal Hai or her strong roles in films like Koyla (1997), Dil (1990) or Devdas (2002). She has also judged the Jhalak Dikhlaa Jaa Seasons in recent times.
So, let's celebrate by watching the old cult movies this weekend of these evergreen graceful beauties that stole our hearts and made us dance, laugh and cry along with them!
More Interesting Blogs –