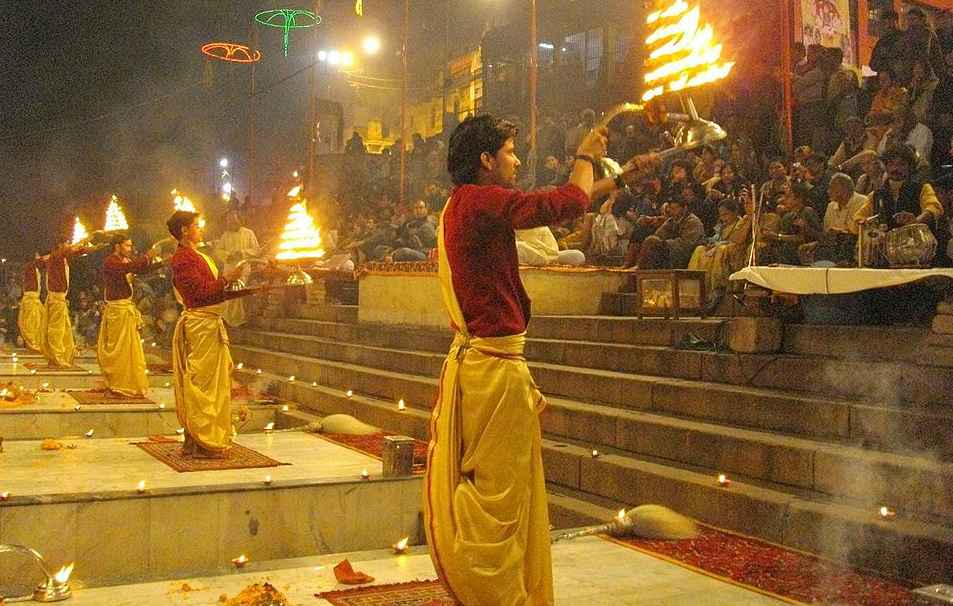 Varanasi, also known as Kashi & Banaras is one of the most ancient and religious city of India. The city is well located on the banks of holy river Ganga in the state of Uttar Pradesh. Several tourists around the world come here every year to visit this amazing city.
There are so many tourist attractions here that makes it quite difficult to enlist the best destinations. But, still here is the list of must visit top 10 places in Varanasi-
1.Dashashwmedh Ghat – This Ghat is regarded as the queen of all Ghats. It is the best and most popular Ghats of Kashi. Both national and international tourists are seen here round the year.
Ganga Aarti is the most worth watch activity of Varanasi. People often come here to find peace from different parts of country.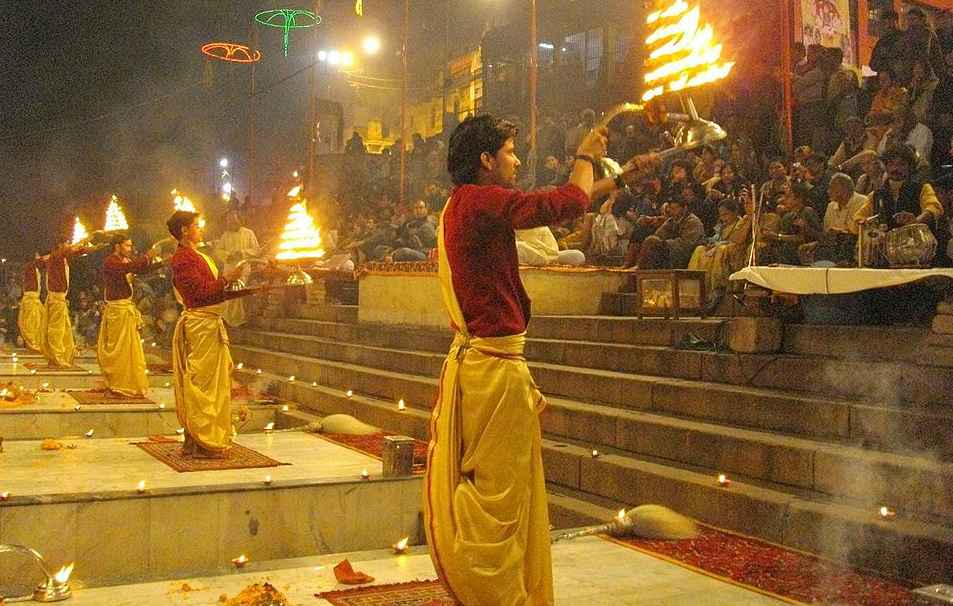 2. Kashi Vishwanath Mandir – Kashi Vishwanath Mandir is one of the oldest temples of India. It is also one of the 12 jyotirlingas. It is located near the banks of river Ganga.  The temple is regarded as one of the best places to worship in India. The Vishwanath Gali has a lot of bangles and jewellery shops. It leads to the temple and is worth a watch.
3. Sarnath –  Sarnath is located just 13 kms from Varanasi city. It is the same place where Gautam Buddha taught the lesson of Dharma. Sarnath is very beautiful and is one of the attractive tourist places. Various monuments (temples, stupas, pillars, idols etc) of ancient interests are present in Sarnath.
4. Tulsi Manas Temple – Tulsi Manas Temple is one of the most beautiful temples of the city. The main shrine of this temple belongs to Lord Rama and Sita. The temple is built of white marble. The walls of the temple are fully engraved with scriptures of Ramayana. Tourists often visit this temple to see Indian spritual culture.
5. Banaras Hindu University- BHU is one of the finest universities in India. The University is one of the best in all fields of Science, Commerce and Arts. The university not only consists of a beautiful campus but a dummy of Kashi Vishwanath temple too. It is known to be the largest university in terms of students residential. Tourists love to enter this university for peace and relaxation of mind.
6. Sankat Mochan Hanuman Temple – Sankat Mochan is the temple of Lord Hanumana. The temple is situated near the famous Assi Ghat.  It is belived that this temple has some miraculous powers and Lord hanuman fulfills most of the wishes of the devotees.
The temple is fully packed with the devotees on Tuesdays. Many tourists around the world visit the temple for fulfilling their wishes. It is one of the ancient temples of town.
7. Ramnagar Fort – This fort is sitauted in Ramnagar near Varanasi. The fort lies opposite to Tulsi Ghat  and on the sideways of river Ganga. Although the fort is not in its best condition nowadays but still tourists love to go there to enjoy both historical and natural feel.
It also consists of a museum. Various festivals are celebrated here every year.  This fort is also a site for film shootings.
8. Bharat Mata Temple – Bharat Mata Temple is situated in the Mahatma Gandhi Kashi Vidyapeeth and motivates an Indian citizen towards his duties for Mother India. It has a huge marble map of Bharat Mata. The temple increases the feeling of patriotism in one. Tourists love to see this temple to know glorious India's past.
9. Kabir Math – Kabir Math is a place in Varanasi where one can get a lot of peace. Kabir math is a worth visit place on the occasion of Kabir Jayanti. The place is highly regarded of historical importance and is situated in Lehartara, KabirChaura.
10. Bharat Kala Bhawan – Bharat Kala Bhawan is a museum and consists of nice collection of scriptures, paintings, sculptures, archaeological materials etc. The museum is having some amazing collection.
There are so many rare findings in museum which cannot be seen in any other part of the world. Tourists love to see this museum which consists of materials of historical importance.
Thanks for Reading us, If you like this post then share this with your friends on social media.
Read more interesting stories –