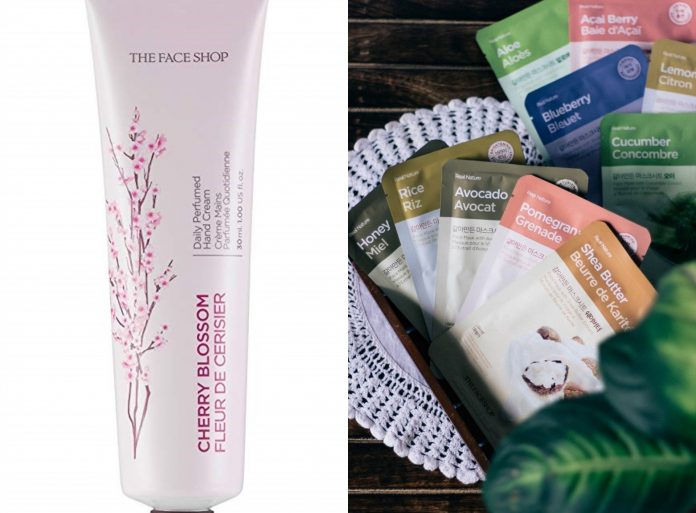 The Face shop products have become really popular in such a short period of time. You would now find some amazing products with great deals especially on Shoppers Stop.
The Face Shop is a Korean Skincare and Cosmetics brand and has gained lots of good reviews for its quality product.
One product that has been in the news lately is its sheet mask, which gives your face the freshness and newness that it deserves.
The Face shop Rice Water Bright Cleansing Foam
This is a totally extraordinary product as it has a great cream cleanser texture! If you want to remove every ounce of make-up and impurities from your skin, then this would be perfect for you. It instantly gives you a good glow, and wakes up the face while imparting temporary brightness. This one is a must have.
The Face Shop Damyang Bamboo Fresh Soothing Gel
This multi-purpose gel helps a lot in hydrating your face and it can easily be used as a moisturizer plus a wash off and a sleeping mask. You can also mix this with your foundation for a flawless look. This is specifically meant for dry, dehydrated skin and is perfectly affordable too.
The Face Shop Cherry Blossom Daily Perfumed Hand Cream
 This hand cream has an amazing cherry scent to it and keeps your hand supple for pretty long. Plus its non-oily formula immensely moisturizes your hand within seconds. For the summers if you want a hand cream then this would perfectly suit your requirement.
The Face Shop Sheet Masks
The Face Shop Real Nature Sheet Mask are made up of great facric and have become a hot selling item on Shoppers Stop too. These masks are really thin, and brights up your skin instantly. For people with oily skin, this works well and makes your skin really velvety.
The Face Shop CC Cushion Compacts
Lastly, this great product is great for medium dusky skin tone. This cream is creamy as well as really thin and evens out the skin tone pretty well. The quality of this Face Shop product is the best and even covers your acne marks well. So if you have a party today, go on and use this right away!
Img Source – iambrigitte.com
So, in conclusion, it's a good brand, with great quality products at exceptional prices, so do go and try it out at the earliest or you would be missing out on a lot.
Do Read –