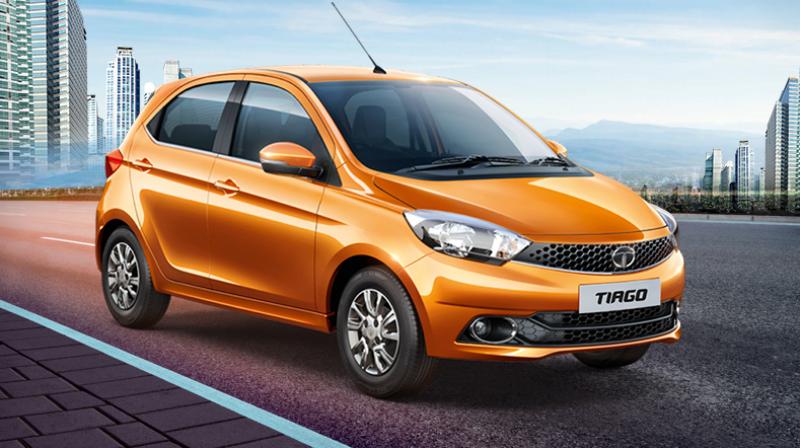 People drive a car but it is sometimes the CAR that drives people crazy, literally and figuratively, especially when the pre-launch location happens to be the party capital of India – Goa – and you find yourself there for the first time!

Hey Readers, So here I have another reason to love Indiblogger & Tata Motors. They gave me a wildcard entry in #MadeOfGreat launch to take place in the ever-effervescent Goa.
Yes, I was one among the 60 lucky bloggers who got the rare chance of experiencing the all New Tata Zica now known as Tata Tiago. Needless to say, I had an amazing weekend with some truly clear-headed Indian bloggers, the creative team of Tiago and some Indiablogger & Wizcraft workaholics that showed us the way forward.
It all began on an eventful Thursday evening when I got the confirmation about my cherished selection for #madeOfGreat Goa event slated for 5th & 6th Dec 2015. Having spent a frantic, sleepless night on the 4th due to an eclectic mix of excitement and disbelief, it was one of those rare moments when I actually looked forward to catching an early morning flight.
It is really difficult to encapsulate the glorious experiences associated with my #fantastico journey in Goa, but I'll give it a shot.
Now let's talk about the Tata Tiago –
For sure, it's going to be another sales hiking mid-range car from the wide-ranging portfolio of Tata motors.
New Name of Tata Zica is Tata Tiago.
Football icon Lionel Messi is the current global brand ambassador of Tata Tiago.  Check below to know some more about the TVC sharing #madeofgreat partnership between Tata Motors and Messi. It is slated for official launch in January 2016, if latest reports are anything to go by.
Tata Tiago is coming up in 6 stunning colors and my favorite is undoubtedly the '

Sunburst Orange

'.
Tiago looks super stylish thanks to razor sharp edges from outside and an ultra-comfortable experience in the inside in every possible way.
Lots of extensive customer research has gone into the making of Tata Tiago, which also involve expertise from the UK and India to ensure its timely delivery.
The spacious car comes with 242 liters of boot space and 22 intelligently designed utility spaces for those who're hooked to on-the-go lifestyle.
Tiagois going to be the trusted love of all those who swear by all things related to Style and are in no mood to compromise on Comfort.
Conclusion – Super amazing Tiago is ready to be your travel partner with all sexy exteriors and comfy interiors. Use the huge storage space, fill Tiago fridge with some drinks, switch on the music with Juke Car App, Select your driving mode (Eco or City) and get set go, be the road explorer.

Are you excited for Tiago? then don't miss to share your your happiness and queries, below we have comment section for you.
Also Read –