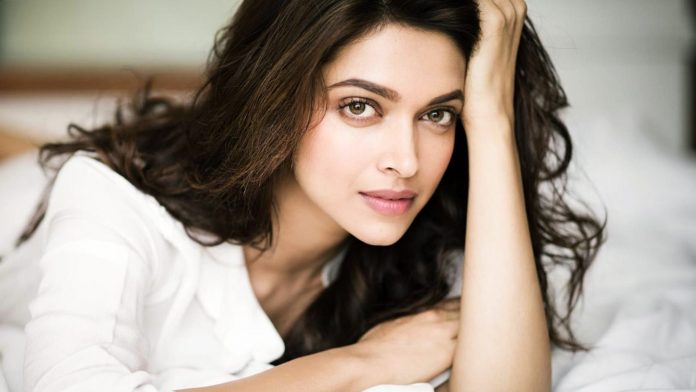 Here is the list of most searched Indians for the year 2017. Every category comprises of two most searched personalities of India –
Most Searched Indians in world 
Sunny Leone
Sunny Leone is ex porn star who is of Indian origin. She even played the lead role in movies- Jism 2 and Ragini MMS 2. Apart from that she is seen in other item songs a well as videos. She holds the top rank to get most searched from India.
Read more- Sunny Leone wasn't forced to be a pornstar, Watch Interview with Journalist Bhupendra Chaubey
Reason to be searched- Pornstar turned actress
Most search Indian Actors
Salman Khan is one of most smartest and desirable man of India. He is a Bollywood actor who is giving 100 crore movies constantly. He is still a bachelor and the hear throb of many around the world. He is very famous for his unique Dabangg style. No doubt,  Salman Khan is the most searched Indian male actor from India as discussed.
Reason to be searched – Bollywood actor giving consecutive super hits
Read more- Top Romantic Films of Salman Khan
Shah Rukh Khan
Shah rukh Khan, also known as king khan of bollywood is second most searched Indian male actor. The actor is still the favorites of Indian girls. Apart from a Bollywood actor, SRK is a successful businessman too. The female fan following of SRK in India is the largest.
Reason to be searched– Bollywood King ~ Great Actor
Most Searched Indian Actress
Katrina Kaif is one of the most beautiful actress of Bollywood. She has been compared to barbie doll from India. She is usually giving hit films and also well applauded for her dancing performances. She has millions of fans around the globe.
Reason to be searched- Bollywood beautiful actress
Deepika Padukone is an actress, someone who can be regarded as "Beauty with Brain". She is one of the perfect girl, Gods can made. With her perfect looks and body, she is a dream girl of many Indians. She is a very good actor who gives successive superhit movies. She has a huge fan following because of great looks and acting.
Reason to be searched- Bollywood talented and beautiful actress.
Read more- Top Deepika Padukone Lipshades You Should Buy Right Now
Most Searched Politicians
Narendra Modi
Narendra Modi is the Prime Minister of India. He won elections single handedly by defeating opposing parties wiith  huge margin. He was ex CM of Gujarat and his development works were well praised by Indians. There was a Modi Wave in the country which took around 1/3 of the votes of India. Being a PM and ex CM, he gained a huge fan following.
Reason to be searched– Prime Minister of India
Arvind Kejriwal is a social activist turned politician. He is Magsaysay Award winner (considered as Asia's noble prize) He revolutionized the Indian political system by not only forming Aam Aadmi Party but became CM of India's capital in his first election. He has a huge fan follwing and was the second choice of Prime Minister of India in 2014 Lok Sabha elections.
Reason to be searched– Ex-CM of Delhi plus anti corruption crusader
Most Searched Businessman
Mukesh Ambani
Mukesh Ambani is the richest man of India. He is also listed among the most powerful men of India. Mukesh Ambani is the owner of Reliance Industries Limited. Apart from that he holds several other business too.
Reason to be searched- Richest man of India
Ratan Tata
Ratan Tata is one of the most respected businessmen of India. Although he took retirement in 2013 but still he is famous for the works he had done. He played a major role in making India's cheapest car – Tata Nano for common man. Apart from his major deeds in development works, he is a very social man too. His business is spread into most of the sectors.
Reason to be searched- famous businessman of India
Most Searched Writers
Chetan Bhagat
Chetan Bhagat is an IIT plus IIM passed out author. Apart from a famous author, he also works as a script-writer and speaker. Sources reveals that his novel is the most read english novel in India. His each and every novel has been adapted by some director for making films. He has a huge fan following beacuse of his writing skills and constant participation in Bollywood industry.
Reason to be searched- famous novelist of India
Salman Rushdie
Salman Rushdie born in Mumbai but now he has a British citizenship. His writings are mostly on Indian subcontinent. His writings also lead to fatwa against him by Muslim society. He also won a Booker prize for Midnight's Children. People loves to read his works because of his way of writing which is mostly found in satirical and post colonialism way.
Reason to be searched- famous novelist of world
Most Searched Social Activists
Anna Hazare
Anna Hazare lead the biggest anti corruption movement of India for jan lokpal bill introduction along with Arvind Kejriwal, Kiran Bedi, Kumar Vishwas, Prashant Bhushan, Manish Sisodia etc. This anti corruption became very successful and people wore white caps written Main Bhi Anna. Anna hazare became the hope for many who wants to fight against evil things. Anna believes in Gandhi's learnings.
Reason to be searched- lead the biggest anti-corruption movement of India
Medha Patkar
Medha Patkar is a famous social activist who not only fought for people but nature too. She is also famous as Medha Narmada since she is the founder of Narmada Bachao Andolan . She is also associated with Arvind Kejriwal led Aam Aadmi Party. She even fought elections but unfortunately lost. She is famous as Medha Tai amongst Indians.
Reason to be searched- Activist serving people as well as environment, AAP member
Read more-: