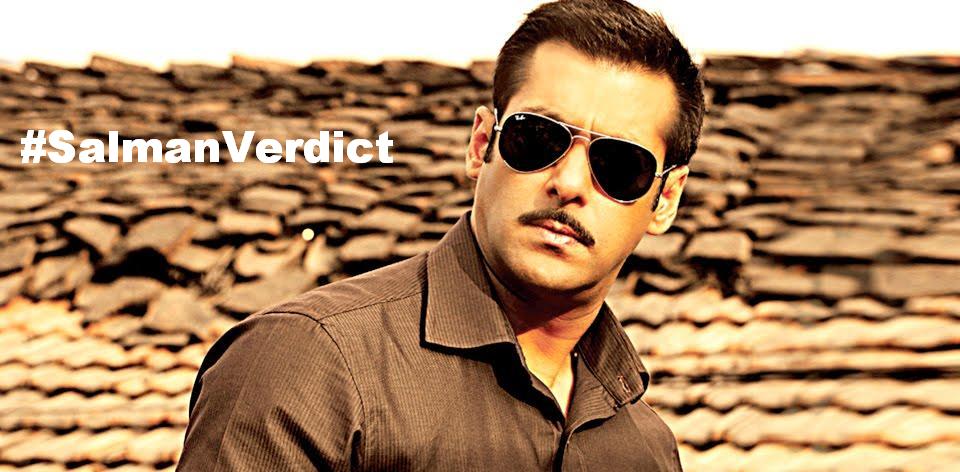 This blog consistes the personal views of writer.
Being a #SalmanKhan follower, I stand with @BeingSalmanKhan in his tough time. And its not because I am the blind follower, it is because I love the brighter side of Salman and wants to see more of his contribution to bollywood and #BeingHuman.
I am not denying something really bad happened because of Salman but at the same time I can't deny it was not intentional.
I or should I say 'We'  all are not the victims who suffered because of Salman and we are unaware with the pain, that pain and loss was huge, no doubt. And I feel Salman realized that pain and loss very earlier even than Court Judges.
That accident of his life, changed him completely and that's how the 'Being Human' came into existence.
We all know what being human is doing and we can't deny that Salman's being human is serving happiness, health and life to the countless people from last many years now.
In this case, I as a person believe if someone realized what he did wrong and work to change himself then we should give him a chance.
I am not saying to set him free but yes his punishment should not be to set the justice equality in country.
I am so disappointed to see negative talks about Salman trending on Social media but eveyone has different thought process and views. Despite of your different view on Salman's verdict, I request you all to see brighter side of  Salman before making any statement about him.
For the family who suffered, we all have sympathy with you but again we request you to not to put many other lives in darkness.
Whatever happened was literally bad and Salman is the culprit. But again no one can roll back the things not even court's decision but yes, a new start is always appreciated.
Read more about Salman –
Save