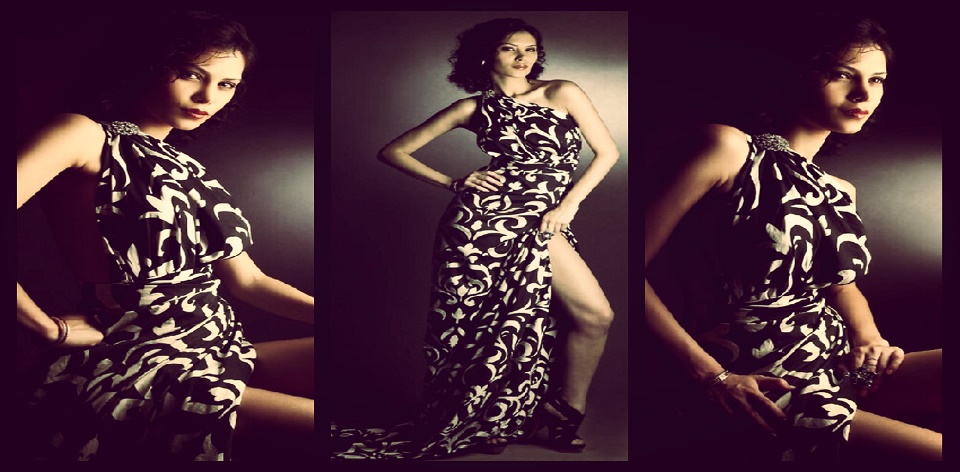 So here we have a very special interview of an avid Fashion Designer and Stylist, Anuj Lalwani.  This interview is taken by Yogita Aggarwal @LutyensCocktailHouse.
Anuj is the flawless contributor to Indian Fashion Industry from last 12 and more years. These days Anuj is associated with Jabong, the leading online fashion store in India. He is holding the position of 'Head : CREATIVE & STYLING at Jabong'. Anuj is the face behind #JOFW Jabong Online Fashion Week.
Let's hear more from Anuj.
Hi Anuj, Welcome to LetUsPublish.com . I am so glad to see you here. My readers want to know more about you, please say something.

First of all Thanks Yogita for the warm Welcome.
Hi people, as Yogita said, yes I am a fashion stylist by heart. Currently I am working with Jabong as a 'Head : CREATIVE & STYLING'.
Jabong came to me as "Surprise" and I'm loving it. Here at Jabong, I am giving my 200% to make Jabong, India's best Fashionable Shopping Platform.
My role at Jabong.com includes leading and inspiring the team of stylists, supervising and monitoring their growth in the firm, understanding fashion trends and creating new style direction for the company.  See how I look like at work  –
Tell us about your fashion love, your career so far and the way you choose to become a fashion stylist?

I would say fashion is in my blood. From my childhood days I was very fascinated towards fashion. I always wanted to be someone who will have close relation to fashion and styling. From my childhood days I am in love to feel the fabric and analyze the designs of clothing whenever I visit fashion stores.
My mom wanted me to be a doctor, but my love for fashion took me to NIFT (National Institute of Fashion Technology). My family supported my zeal for learning fashion & styling. After completing my graduation from NIFT there was no look back.
I got a chance to assist the very famous fashion designer & exporter Mr. Roubal Dunglay. He is managing his high-end store in Greater Kailash, where you can find collection of all most known designers from Rohit Bal and Sidharth Tytler to Rohit Gandhi & Rahul Khanna.
I learned a lot from the industry experts but my inspiration for Fashion is  Giorgio Armani. He is my love, his work is adorable.
Because of my fashion love and hard work, at moment I have honour to be associated with many prestigious shows, few of them are –
Siyaram's Star Miss India (1998)
Femina Miss India
Honda City Fashion Shows (1999)
Australian Spring Fair fashion show for kids
British Spring Fair
Hongkong Fashion Week & British Craft Mela
Icon India Pageant, 2009
Launch of Envelins Deiva fashion boutique
Jabong Online Fashion Week 2015
Lakme Fashion Week 2015
Sharing is always fun here at LUP, please share your most exciting or memorable accomplishments in styling.
You know, I always had the desire to own my fashion store and now I have mine. My name "Anuj Lalwani' is a fashion label for years now. You can find retail store at Hauz Khas Village. I launched "Anuj Lalwani" as a fashionable clothing brand in yr 2000 @ Le Meriden.
To see – a dream as a reality is the biggest accomplishment for anyone on this planet and I am that anyone. It happened because of grace of Lord Krishna and my zeal for achieving something big.
I am sure Krishna has painted a beautiful fashionable picture of my life with lots of colors.

Stay Fashionable, Anuj lalwani
My fashion love is praised by leading ladies of B-town and to hear praised words from such commendable people is always amazing.
Thoughts vary person to person, so what is the definition of fashion and styling for you? Is it related to high heels and neon colors?

Being fashionable is good but it should in comfort, this is what I believe. Let's consider a case, you want to go for a party and you have to go by Metro or a bus then I will not suggest you to select a Midi dress because that might can make you feel uncomfortable in various situations.
One should understand the body shapes before going to shop. For example a skinny dress will make a fat girl look more fatty.
Fashion is about how gracefully you carry yourself, in a particular avatar.
Success only comes after struggle, hope you can relate it. What challenges do you have as a stylist? And what goals do you wish to achieve in the future?
Well, I am pretty lucky here. I never felt the struggle of initial days because I was very much dedicated to achieve my goal and my focus was 'my goal' not the hurdles.
If you start dreaming and believing in your Dreams, they will turn into the reality, with the blessings of Lord Krishna.
The most common challenges that I face these days is related to project delivery because we have to much rely on Karigars and if suddenly a Karigar is on leave you have to face the lot of trouble.
I remember one Sunday, I have to go for a shoot early morning on a very short notice and the demanded dress should be a black and white dress. I searched the same color dress everywhere but was not able to found one and the Karigar was on leave.
I was so restless and at last I drove back to home. When I entered in room, I noticed the black and white bedsheet on my bed and you will be surprised to see, how I converted a bedsheet into a flawless black and white gown in couple of minutes. You can see the gown just below –
I hold a very creative position in Indian Fashion industry as well as internationally but now I want to extend my reach more on international level. I want to be associated with more international brands and celebrities.
Would you like to describe your personal style? What is that one item you can't live without from your ward  robe?
My personal style is very experimental, elegant & trendy. I prefer to be in colorful outfits. I love to  break the rules to go trendy.
I am a crazy shoe lover, I believe – shoes speak louder than words 🙂 checkout below –
Summer is here, what are your summer styling ideas for geeks and girls? Please share some adorable ideas with us.
Add more colors in your boring outfits.
Make right use of accessories to look trendy.
To look fashionable is not just enough, you should eat healthy too.
To fill your wardrobe with best summer collection visit Jabong for latest fashion.
Fashion and bollywood these industries are much interconnected. People follow celebrities, and fans follow celebrity styles. Who you think is a bollywood trendsetter?
Yea, fashion and Bollywood is much interconnected. I would say every Bollywood celebrity is a trendsetter.
Bachchan's angry young man image is in trend till now.
Kareena Kapoor's long t-shirts with patialas became a rage among youngsters after her film release Jab We Met.
Salman Khan – Anything and everything that he wears instantly grabs attention, from heart-shaped Dabangg glasses to Being Human T-shirts, Salman Khan keeps setting the trend every now and then.
Stunning Rekha is memorable in this pearl-hued brocade dress. The mujra look from Umrao Jaan has been replicated by several heroines since then.
Mumtaz style sarees came in Vogue after the pretty diva flaunted it in the famous song 'Aaj kal tere mere pyar ke charche'.
Urmila Matondkar in Rangeela.
Dimple Kapadia's helluva saucy retro appearance in polka dotted top and sexy skirt that look became a huge rage among the teenage girls of the 70s.
Delhi people are crazy fashion followers, especially girls. Those girls can be found in streets of Lajpat, Sarojani and Janpath. Would you like to share a place to all those girls who are crazy for fashionable accessories & clothings and have limited budget to shop?
If you really want to buy fashionable outfits or accessories then there is no better place than Jabong to shop.
You are an experienced professional. Would you like to say something to fashion and styling students or working professionals?

My fav. keynotes –
A fashion designer should be creative enough to convert the waste materials into the finest dress.
Success does not come overnight, so believe in your self and have patience.
In India we have the great scope for fashion stylists but only if you are passionate about it.
Always be transparent with your clients regarding work timelines. Before you make a deadline for a project delivery, keep some extra time with you so that you can deliver the project before deadline or in worst case you can deliver that at-least by deadline.
How to be in touch with you Anuj?
Anyone can contact me by visiting http://www.anujlalwani.com/
Final words – Thanks Anuj for the your precious time. I am sure LUP readers will love your interview.  You are a wonderful person and an extremely talented fashion stylist. We wish you all the best for your future endeavors.
Readers, don't panic, Anuj is still here. You can ask him your query through comment section.  Anuj will love to answer you.
You may also enjoy –  
Save