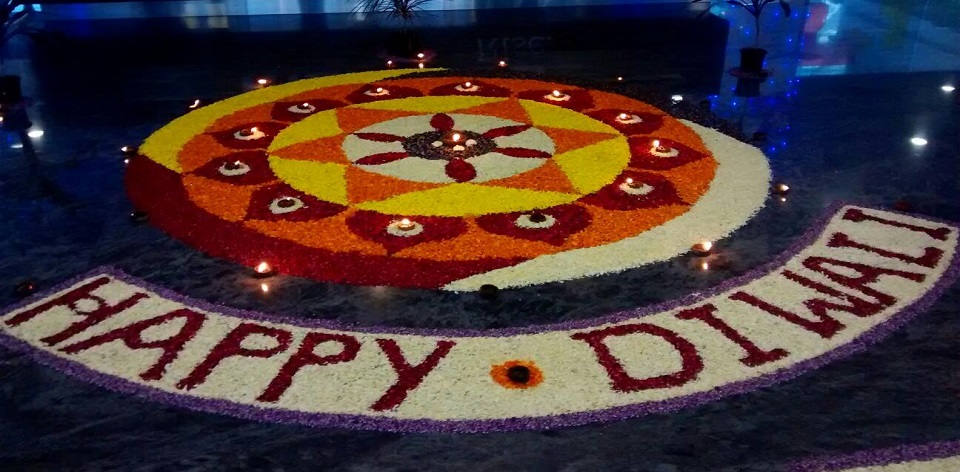 First of all, A very happy festival season to all my readers.  This post is the collection of Rangoli designs created by real people for real celebration.
We are going to mention the name with the Rangoli Design –
Flowers Rangoli Design by Pranav
Rangoli by Aakanksha Rehan
Happy Diwali Peacock Rangoli by Chidanand Patel
ColorFul Rangoli BY Hency
Deepak Rangoli Design for Diwali by Nabanita Ghosh
Ganesha Rangoli Design by Shrestha Roopess
Multi Color Rangoli By Stuti Agarwal
Multi Color Rangoli by Blogger Rupali for Diwali
Rangoli Deisgn for offices By Rahul
Simple yet adorable Social Media Rangoli Design by Junaid and Geetika
Simple Rangoli Design for beginners created by Yamini and team
Simple Yet Beautiful Flowers Diwali Rangoli by Yogita
Another pretty Rangoli by Taanya Rathor
Rangoli Designs for Festival Season created by Unknown
Rangoli Design for offices by Unknown
Rangoli Design created by Prince & Raj
Yellow Rangoli for Any Festival by Vandana and Team
Rice and flowers Rangoli by Unknown
Simple Diya Rangoli by Chandigarh The City Beautiful
Rangoli Designs by  Priya and frens
Multi Traditional one by Jolly Naidu
Simple Happy Diwali Rangoli by Unknown
Special Rangoli Designs by Unknown
Rangoli Design created by Shweta Yadav
Beautiful Rangoli Design created by Kanta Bubna
We are glad to have these many beautiful Rangoli Designs and We would like to say A big Thank You for the contribution. If any one have any kind of objection with the about pictures kindly share your thoughts through comment section.
Few Designs are taken from Facebook. You can email your Rangoli pictures at letuspublish@gmail.com
More Interesting Reads –
Save
Save