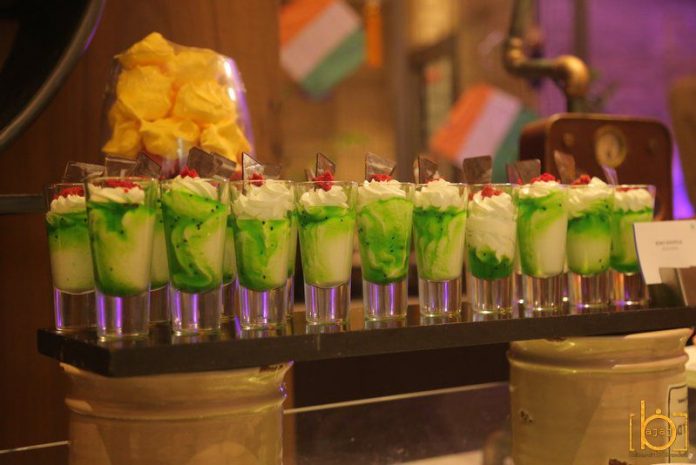 So, first of all being a Faridabad based blogger, I firstly congratulate Team Radisson Blu for being the first five-star deluxe property of Faridabad.

Radisson Blu, Faridabad invites its patrons to experience "Dilli 6", a culinary journey of the streets of Chandni Chowk at their multi cuisine restaurant – Broadway. The food festival provides an authentic experience to the residents of Faridabad to indulge in traditional Old Dehli delicacies.
Starting from April 21, 2017 to April 29, 2017, the "Dilli 6" Food Festival boasts of conventional dishes inspired by the rustic streets of Chandi Chowk with dishes such as Sita Ram Bazar Ki Chat, Exotic Paranthas, Habshi Halwa, Kulfi, Masala Chai served in Chidi Chacka, and much more presented in Broadway's signature style and class.
A live beverage stall serving chilled beverages like banta, shikanjee, ganne ka ras & lassi would give the guests a real Chandni Chowk feel in the relaxed and cozy ambience of Broadway.
The guests will be welcomed with a refreshing Kanji or lassi and along with a tour of the buffet. The restaurant also boasts of a décor inspired from the old world charm showcasing old Lambertta, black & white television, Murphy radio, and Old Delhi's street light poles, which will give the perfect backdrop for enjoying the traditional flavors of Dilli 6.
The menu will also focus on other delicacies from all over the country, be it the favorites from the Coastal South or the rich dishes of the North West Frontier or even the delicately flavorful Eastern specialties. India is an amalgamation of diverse cultures and Dilli 6 aims at showcasing India on a glorious platter.
Broadway represents the essence of Global cuisine. As it offers an extensive buffet with a wide range of delicacies as well as à la carte selections for breakfast, lunch, and dinner.
To book your table call –  +91 129 2666 000
Opening Hours: Dinner Buffet starts from (19:00 hrs to 23:00 hrs)
You may also enjoy –